Do's and Don'ts for Desert Safari Dubai Tour in 2021
Desert Safari Dubai is a long tour that lasts for 4 to 18 hours. In these times you will get to experience many sand activities in the Arabian desert. Where if you are experiencing it the first time, then you must need to know how to prepare for this Dubai tour. However, if you desire to overnight camp, then the experience will be stunning. Not only desert safari but you should be prepared for every tour before experience it. So you could enjoy it as much as you can.
Desert Safari Dubai Do's and Don'ts - Overview
In the United States Emirates, it's way difficult to do camping, although UAE is an enjoyable, charming, and the safest place to spend outdoor nights. In summer, the climate is warm. Beautiful, and predictable and in winter, the climate is suitable for camping in this state. If you do not visit the desert safari, traveling to Dubai is not complete but if you visit the first time, a desert safari is not easy for you.
Before the tour gets started you need to prepare yourself or you may regret yourself for not enjoying this desert safari tour. For your guide and help, here we will share some tips of desert safari Dubai do's and don'ts.
Dubai Desert Safari Do's - Bring motion sickness medicine
Since you prepare yourself for the craziest and adventurous trip of your life and it is obvious that you don't want to spoil your best venture for your sickness. Whether you feel sick or not, you must take motion sickness medications with you because many people who think they are fine, relax, and comfortable but when they go through with these adventurous activities like dune bashing, quad biking, and others they end up getting sick during the tour or after the tour.
Maybe the tour guide or desert safari company staff bring the medication to carry different types of first aid medications but this is advisable that the traveler must bring the medication that may be required. So enjoy this journey with precautions.
Desert Safari Dubai Do's - Light Packing
Well, this tip and guide are not only for desert safari tours but also for all other tours where you are ready to go. This instruction required for this special activity because packing heavily loaded luggage would discourage the exciting desert safari Dubai experience. Your hand carry will be an annoyance at the dune bashing, camel riding, and other adventurous sports.
Dubai Desert Safari Don'ts - Overeating Before the Tour
You don't want to get sick during the tour of desert safari Dubai. Being sick or feeling terrible will not only waste your desert safari experience but also leave a bad impression on your exceptional memory. But it also does not mean that you force yourself to go hungry, all you need to have a light breakfast or eat at least 3 hours before the adventurous activity to make sure that your meal has been completely digested. Not only eating, but you should also avoid drinking too much because your stomach will not feel comfortable and relax when you wear the car seatbelt.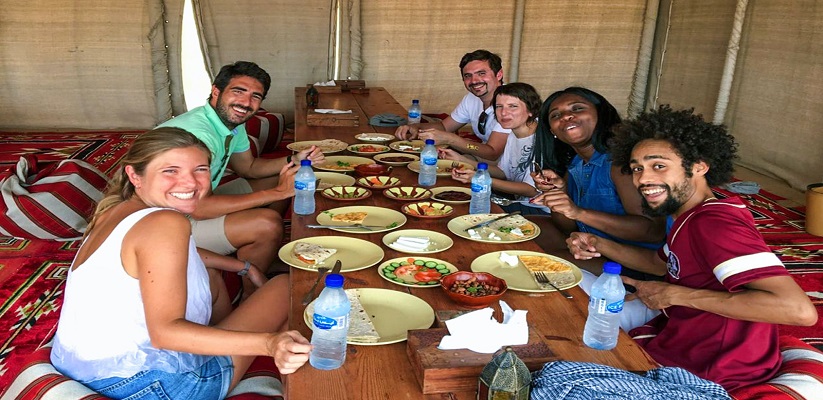 Desert Safari Dubai Don'ts - Feeling Shy For Asking More Dunes
This tip and guide are suitable for risk-takers who love to explore exciting and thrilling adventures. Many desert safari lovers enjoy dune buggy rides a lot but most guests not just the driver steer the car very fast but also struggle and compete to hit the other dune buggy drivers because they try to move fast and desire to win the race. These stunts and exhibitions are terrifying if you want yourself to relax and enjoy the desert safari tour then no need to be shy and let your driver know. Because if you show your interest then definitely your driver will also show the interest.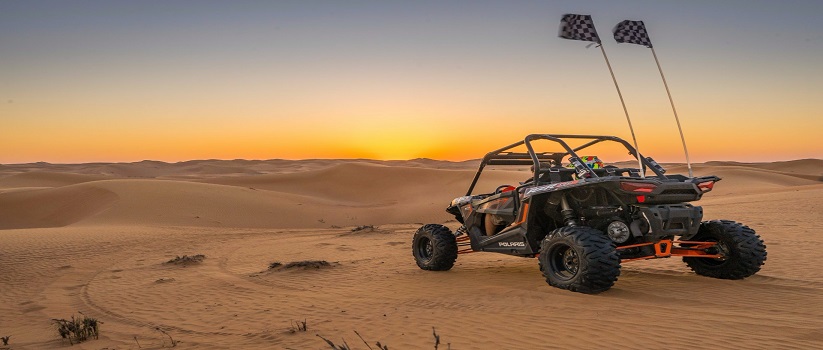 Dubai Desert Safari Do's and Don'ts - Conclusion
This last but not the least desert safari Dubai trip is special and exceptional for every traveler and tourist. But you need to prepare this on your own because it will take some preparation, information about the tour, and planning. Hence you will need to know where you are going, who is moving with you, and how long you will stay there and also ensure that you have each and everything that you will need for the trip.