UAE City Tours & Sightseeing
The UAE city tour & Sightseeings are the most experienced among other countries. It consists of seven city-states and has many bucket lists. Such as Dubai, Abu Dhabi, Sharjah, Ajman, Ras al Khaimah, Umm al Quwain and Fujairah. However, these cities offer amazing tours and sightseeings to international and local visitors at a budget-friendly price. However, these cities are a combo of traditional and modern sights of Middle Eastern culture.
UAE is a beautiful country, but sometimes there is a desire for an escape from the hectic daily routine. The need to hit the road for some enjoyment arises for sure. Visiting the brilliant cities of UAE for entertainment is at the top of everyone's list. This lovely country is rich in history and culture. Witness the beauty of the UAE with these remarkable road trips.
1) Dubai City Tour
Enjoy a long UAE vacation so that you may forget all your complex passwords.
Dubai city is a love at first sight place. It is known as the glitzy-glamorous shopping capital.
Overview:
The mighty Dubai city offers a lot more with its hidden alleys, traditional souks, vast deserts and plenty of entertainment filled activities.
Tips:
Following tips will help you make your Dubai city tour cheerful and likewise enjoy to the fullest.
No doubt Dubai is among the safest places in the UAE, but you need totake the necessary precautions to avoid any uncertainty. You can leave your important original documents in the hotel and take the photocopies with you on tour.
On this great Dubai city tour, don't forget to bring your camera with you to take the cool snaps of the places you will visit.
By booking our Dubai city tour, you will get a chance to witness and explore the Jumeirah Mosque too. Jumeirah mosque is located on Jumeirah Road and has a gorgeous structure. Women must wear a scarf while visiting this mosque and also ensure that their shoulders are adequately covered.
Window Shopping at Dubai Mall:
Dubai mall visit is also included in this tour. This mall has branded outlets and if it doesn't suit your pocket than no need to worry. You can do window shopping too.
Things to Avoid:
Women need to dress appropriately in the Dubai city tour with their arms and legs fully covered.
Avoid eating in public during the holy month of Ramadan as it is highly forbidden.
Recommended Read Budget Breakdown – Enjoy a 2 Day Trip in Dubai
2) Abu Dhabi City Tour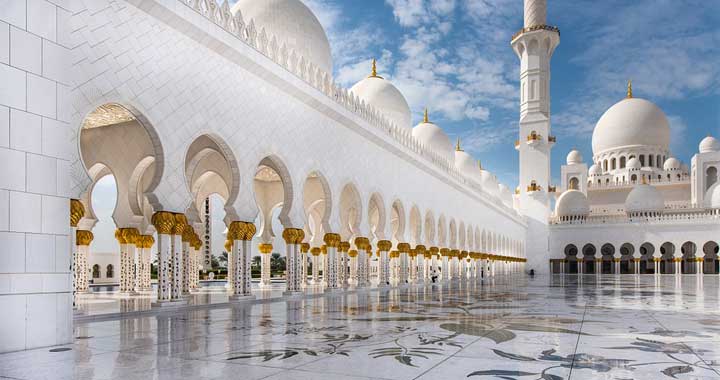 The capital of UAE, Abu Dhabi is located on an island on the Persian Gulf.
Overview:
This city has a perfect balance of modern infrastructure and cultural heritage. Do plan an Abu Dhabi city tour to witness the fantastic records that this city holds.
Tips:
Sometimes you might say to yourself 'I desire to travel more' and your bank account would then reply 'Like, to the park nearby?'
Well, you won't break your budget if you choose the right package. You can easily upgrade your package when you intend to.
Happy Adventures offers three packages for the Abu Dhabi city tour. You can book the package that you think will provide you the full entertainment and enjoyment
The bus package costs just 100 AED in which the tour is by bus.
The basic package is of 150 AED in which you will be enjoying in a shared 4×4 car. The maximum capacity of the car is four persons.
Advanced Package @ 800 AED:
The advanced package is of 800 AED in which the whole car will be yours for the trip. This car can have a maximum of 7 persons.
Bring a Loaded Credit Card:
You will be witnessing the great Marina Mall also during your Abu Dhabi city tour. This mall isn't a cheap one, so you need to have your credit card fully loaded to buy the impressive stuff here.
While visiting the Sheikh Zayed Mosque make sure you adhere to the dress code to show respect for this place. The architecture of this place is admiring and possesses a touch inspired by the Wonderful Islamic period to the Modern Artwork.
You will enjoy avisit to the largest indoor theme park in this tour. If you have a lot of stuff with you, then do pay for a locker to enjoy with ease.
Things to Avoid:
Publicly display of affection is not allowed in Abu Dhabi. Holding hands is permitted to some extent, but anything more than that can get you in serious problems.
3) Hatta Oman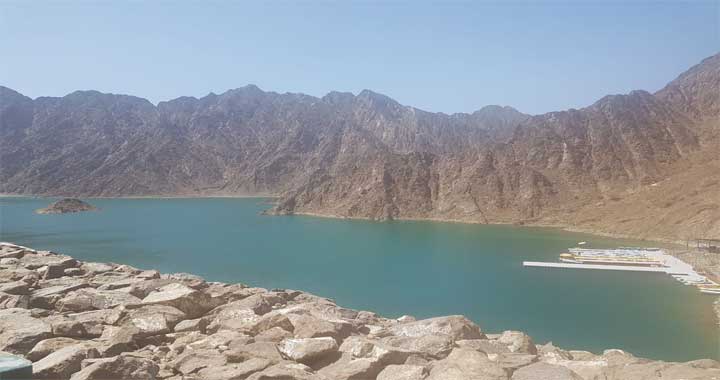 Hatta tour offers a fascinating journey of sightseeing, adventure and mountain trekking.
This is a fantastic outdoor expedition of the Middle East. In this thrilling journey, you will sight the desert scenery and the spectacular mountains of UAE.
We offer 3 Hatta Mountain Safari Packages.
In this package, you will enjoy a Hatta Mountain tour and sight the Hatta Heritage Village, Hatta Fort Hotel and the Hatta Water Dam.
Advanced Package @ 150 AED:
This package includes all inclusions of the basic package plus a visit to the Hatta Hill park and light refreshment.
Golden Package @ 230 AED:
This package includes all inclusions of the advanced package plus free lunch at Hatta Resort Hotel.
4) Sharjah City Tour
Sharjah city has emerged as a brilliant family destination. This city holds some of the most incredible experiences in the world.
Overview:
Sharjah is more than any other city in UAE that is preserving its heritage. This is the only Emirate that has land on both the Gulf of Oman and the Arabian Gulf. Moreover, it is the most preferred destination for an enjoyable vacation.
Tips:
Happy Adventures Tourism LLC offers two types of Sharjah city tour packages.
The basic package costs only 100 AED. You can have a minimum of 4 people on this tour in the car.
This unique package costs 600 AED and allows you to have a maximum of 6 persons in the vehicle.
In the Sharjah city tour, you will also visit Sharjah Park. It is a massive park with many fantastic attractions. You will have to walk a lot here. Thus it's better to wear comfortable shoes to enjoy your trip to the fullest.
Things to Avoid:
Taking photographs of local women are not allowed in Sharjah city. Similar you can take snaps of cultural and religious objects only if you have received permission from the staff.
5) Al Ain City Tour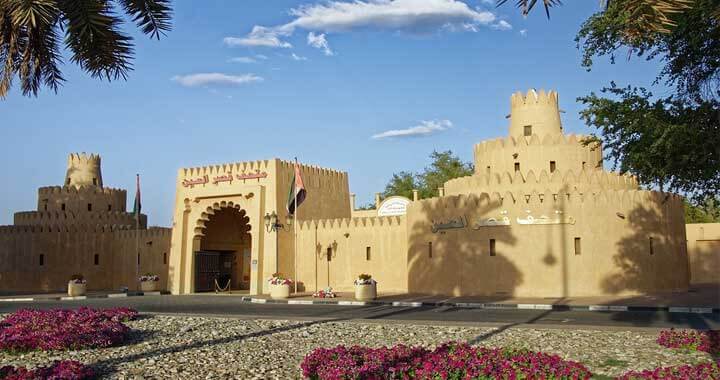 Al Ain City tour is among the most refreshing activities you can do in UAE. This city offers you much more than the desert safari trips and Dubai skyscrapers.
Overview:
Al Ain is the second largest city of UAE. Book this city tour to get an escape from the tall city buildings and come closer to the beautiful nature.
Tips:
Happy Adventures LLC offers two packages for the fascinating Al Ain city tour.
The basic package includes a minimum of four persons and costs 150 AED per person.
The unique package cost 800 AED and is best for enjoyment seekers.
Things to Avoid:
While visiting the Al Ain Zoo during this tour, you need to make sure that you do not feed animals there without supervision. Also, you can't bring any food in that zoo.