This is Why Dhow Cruise Dinner is the Most Exciting Thing Ever
There are many beautiful attractions in Dubai where you will get to know in depth about the traditions and the culture of the city and enjoy various adventurous activities. Dhow cruise Dubai is among such favorite activities of this mighty city. Dubai grew gradually and globally accepting the glamorous and luxurious way of life. The tourists got spellbound and entertained in this young and energetic city. These high rise buildings in Dubai have their origin from a small fishing village which is quite difficult to believe. The warm blue water of Dubai creek played a central part for the fishing industries.
Top Most Cruising Areas
You can book a cruise dinner Marina or the fabulous Dubai Creek dinner to have a day full of fun.
Dubai Creek
You will find yourself in the olden times as you sail through the Dubai Creek and sight the ancient souks. This excellent history of this desert city will attract you in the Dhow Cruise Dubai Creek which has Bur Dubai and Deira district on its either sides. The timeless hub of the gold that you will witness here is mesmerizing.
Dubai Marina
Dhow cruise trip through Marina will leave you wide-eyed and spellbound as you witness the tremendous 7-star hotel Burj Al Arab and the beautiful Palm Jumeirah. Reserve a seat in Dubai Marina cruise and get bedazzled by the lovely modernity of the place. This canal links to the many high rises of the modern city.
Tips on Selecting your Exciting Dhow Cruise Dinner
The winter months, i.e., from October till March are the high season as many people love visiting Dubai to enjoy the exciting attractions of the city during these days.
High Season Tour and Crowd-free Trip
The number of guests is high all over Dubai in this duration. Because of this high number of visitors to the great city you might face a bit rush everywhere.
Tip 1: Inquire the Dates
Make sure to confirm your desired Tour from the vendor. Ask him if your desired trip is available on your requested dates and is crowd-free or not.
Tip 2: Ask For Alternative Dates
You can also ask for tour alternative dates if you find the trip much crowded but make sure to do this some days before the trip day. On the spot, trip cancellation is not welcomed well by many vendors.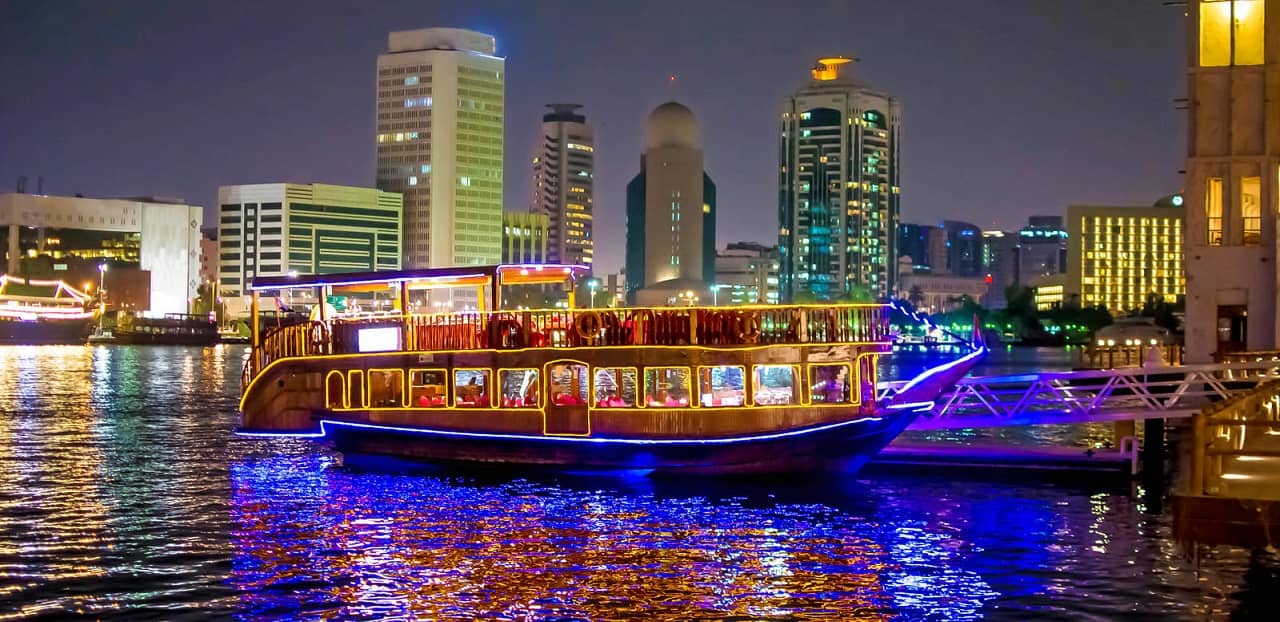 Dress Code
The dress code is quite vital to note before setting out for the cruise journey. Men usually wear full pants, and therefore the shorts and slipper will look quite awkward in such a wonderful trip. Likewise, women need to wear properly covered clothes.
Evening Cruise
You can also enjoy the evening cruise after witnessing the beauty of the city during the daytime. Have an incredible treat in the evening and then watch out as the city lights up with a special effect at night.
What Will You Enjoy in the Cruise Dinner?
Dhows are traditional boats that are masterfully designed by the professionals and were used in navigation in the Red Sea. Now, these dhows are an impressive example of luxury cruising. You can book the best cruising trip by Happy Adventures Tourism LLC and enjoy a wonderful dhow cruise dinner in 50 AED only.
1. Forget Your Hectic Routine:
Cruising on Dhows in Dubai is a fantastic way to unwind from your hectic daily routine as it gives a pleasant experience to the tourists who desire to have quality time in Dubai. You will get a chance to enjoy like royals in this vibrant city because the lip-smacking food, dreamlike surrounding, and the best views will capture your heart here.
2. Giant Architectures: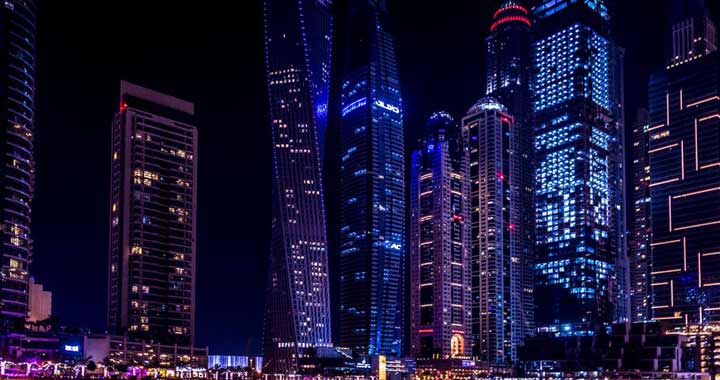 You will witness many architectural wonders as you cruise through the Dubai Marina. This journey is through the heart of Dubai where you watch the towering skyscrapers and the mesmerizing city life.
3. A Novel Experience:
Dhows were used in olden times to transport goods all over the world. They are now used in Dubai to host grand dinner cruises combining sightseeing and the mouthwatering food with international dishes. Cruising in Dubai is a novel experience which you must enjoy on your most awaited Dubai trip.
4. The Real Fantasy:
Your Dhow cruise trip will be a fantasy where you will be welcomed in a glass bound cruise with a plethora of exciting and enjoyable activities.
5. Top Class Dining and Entertainment Services:
Dhow cruise is one of the favorite ways by which tourist get an opportunity to witness the paradise and have ultimate fun. You can also book the dhow cruise journey for your private party and customize the deals as per your desire. The cheerful entertainment shows include dances, magic, and puppet shows. There is also an array of international dishes and the soothing dessert at the dinner.
Conclusion
You will find the Dhow cruise experience as the best of both worlds as it is an excellent destination. This trip is entirely hypnotizing and will surely make you fall in love with its beauty and charm. Book your tickets now and get access to an unrivaled trip in the best city of UAE.