Enjoy a Safest Tour in Desert Safari Dubai
If you are planning to visit Dubai for the very first time, it's important to know what kinds of things you're going to experience in Dubai. There are many more exciting options than visiting fancy malls and enjoying lavish dining. Which is exploring an Arabian desert by dune bashing and other thrilling activities. Which is called desert safari Dubai.
Experiencing this tour helps you to feel what life in this city is like. Regarding culture, food, and thrill. These high-rated sights of the desert will let you go back to ancient times but the tour will provide you with ultra thrill and complete entertainment. In short, it will give you a combo of multiple entertaining, exciting, and memorable experiences.
Desert Safari Experiences
When there is a turn come about the tour experiences, there are varieties which are categorized into thrilling desert rides, inside camp facilities, entertainment, and food. Before explaining these categories, first letting you know you can experience this tour in the morning, evening, and overnight.
If you have limited time for this tour, you can go for the morning safari. If you have a limited budget for this tour but you desire to enjoy each provided facility of this tour, then you can go for an evening desert safari. Also if you love camping, then you can go for an overnight safari which is a long version of an evening safari. Besides in the facility, you will get sleeping bags, private tents, and the next morning break fast. So let's check the categories of this tour.
Thrilling Desert Rides:
In the desert rides, dune bashing on high red dunes in the Arabian desert comes first. Which is also considered the heart of this tour. Its time duration depends on your package which is from 10-15 min to 35-40 min. The next ride is camel riding which is included in all packages, Then horse riding, falcon photography, and the adventurous ATV Quad biking are the desert rides, you will get to explore.
Inside Camp Facilities:
Once you enjoyed all the rides, you will be asked to enter the camp, That camp will give you a full Arabian feel. Where you get access to enjoy complimentary snacks and unlimited tea, coffee, soft drinks, and mineral water. There will also be a Henna designing facility for girls and ladies and an Arabic costume photography facility.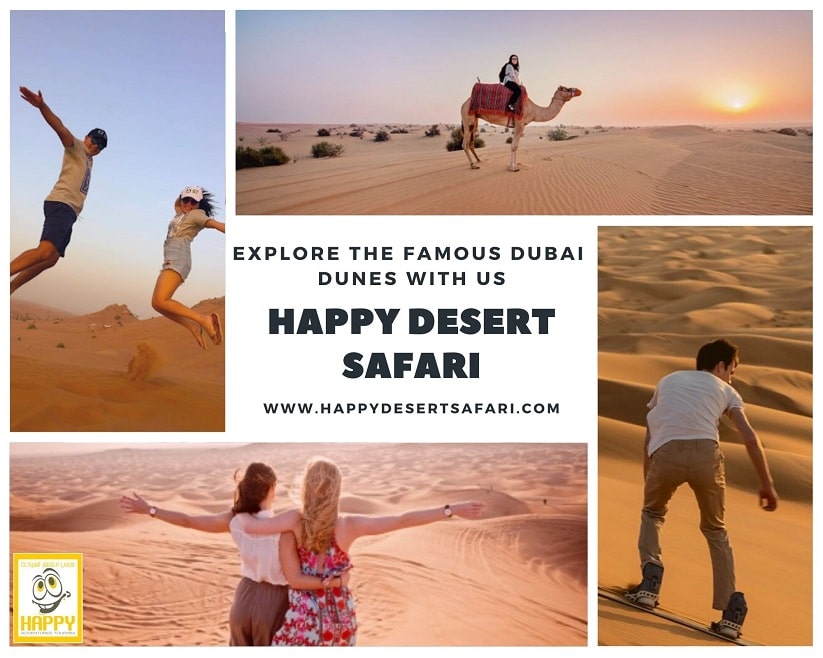 Entertainment:
The entertainment part includes the live performances in the camp. Including Belly dancing, Tanoura LED show, Fire show, and Zumba dance, which will provide you an utter entertainment.
Food:
In the mid of these performances, the mouth-watering buffet dinner will be served. Which includes a wide range of vegetarian and non-vegetarian dishes. Besides, a desert section and a giant salad bar. After having the delicious dinner, the tour operating guide will drop you safely at your designated location by 4X4 Vehicle.