What a Dubai Desert Safari is Really Like? (January 2021)
Dubai desert safari is a 6-hours standard tour, which offers adventure, delicious buffet dinner, entertainment and photography opportunities. In the name of adventure, you will get a ride of dune bashing, sandboarding and ATV Quad bike on high red Arabian dunes. In the name of entertainment, you will get to enjoy a camel ride, Belly dancing, Tanoura and thrilling fire shows in the Bedouin-styled camp. In the name of photography, you can make photo sessions while wearing an Arabic dress or with the magnificent Arabian desert views. Last but not least in the name of food, you can enjoy unlimited tea, coffee, soft drinks, snacks and a BBQ buffet dinner. That comes with veg and non-veg options.
Dubai Desert Safari - Overview
Desert safari is one of the fun-filled, entertaining, and adventurous attractions of Dubai, where you can also enjoy live entertainment shows and an international buffet comes with unlimited refreshments and beverages. There are dozens of premium tour operators offering this activity but few of them such as Happy Adventures Tourism LLC offer VIP service throughout the tour. We are sharing a general idea of what to expect on your Dubai desert safari.
Desert Safari Dubai - 4X4 Vehicle or Bus Ride to the Desert
Your trip will start somewhere in Dubai or Sharjah or Abu Dhabi. If you select a bus ride package then a large tour bus will take you out to the desert from standard locations. There are about three or two camps set up which are used by multiple tour companies but some high-rated tour operators such as Happy Tours have their own camp Happy Tour Desert Meeting Point, so it will be a truly isolated and special experience.
When the bus drops you off on the campsite, so the squad in 4x4 vehicles will be waiting to take you on your next adventure such as flying across the at high speed, and also they will take you to the wild ride across the dunes at the campsite with slides, jumps, and even a roll perhaps but don't worry before starting these adventures, the guide team ensures your safety.
Dubai Desert Safari - Desert Activities
When you arrive at the camp, some exciting and thrilling activities will be waiting for you such as quad bikes, camel rides, dune buggy, dirt bike, and horse riding. The tracks of quad bikes are not that big but they are a lot of fun by sliding around on the sand, where camel riding is an eco-friendly activity. If we talk about horse riding, mostly this activity is done by local livestock. Another best-paid activity which is "Falcon Photography", where you can hold one or two falcons for a photo opportunity.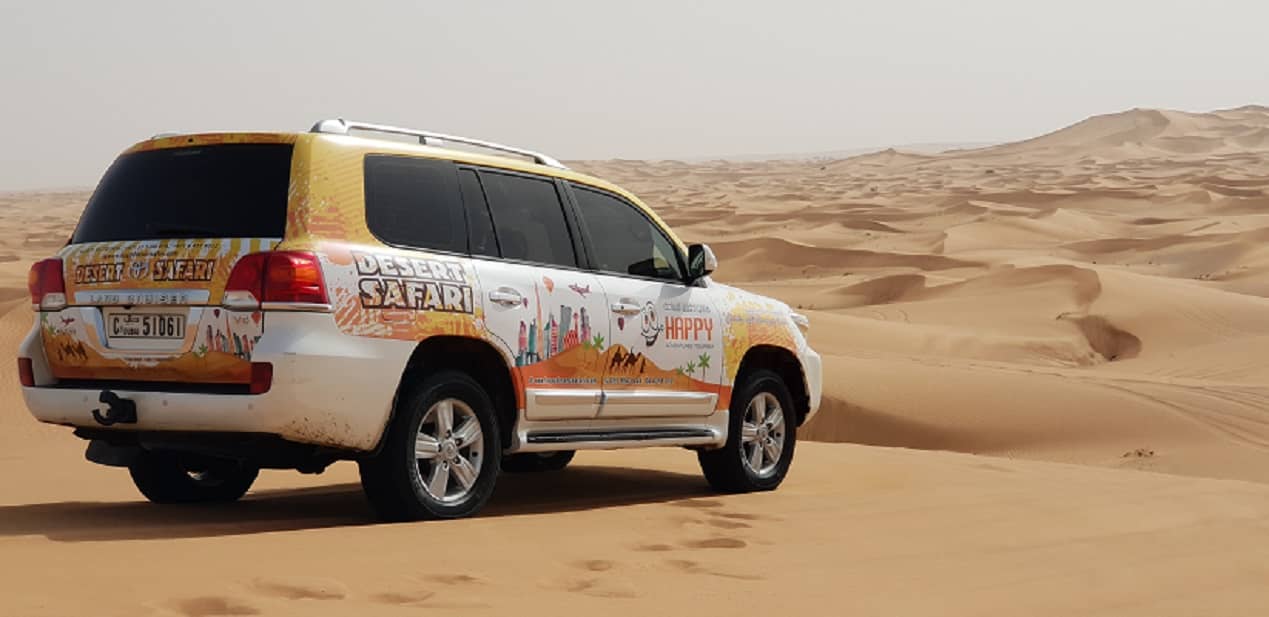 Desert Safari Dubai - An Appetizing Buffet Dinner
When you nestled at the camp, you will be served some snacks such as sweet potato fries, savory pastries, etc, and unlimited refreshments such as coffee, tea, soft drinks, and water. There is a complete buffet setup in the camp which usually comes between second and third dances. If you are thinking about what serves for dinner and so does the quality, there is an extensive variety of non-vegetarian dishes, some pasta dishes, vegetarian dishes, various types of salads, bread, etc. This buffet package is not included for those who choose the morning safari package but if you go for the overnight safari package, you will be provided many other things such as breakfast, sleeping bags, and tents.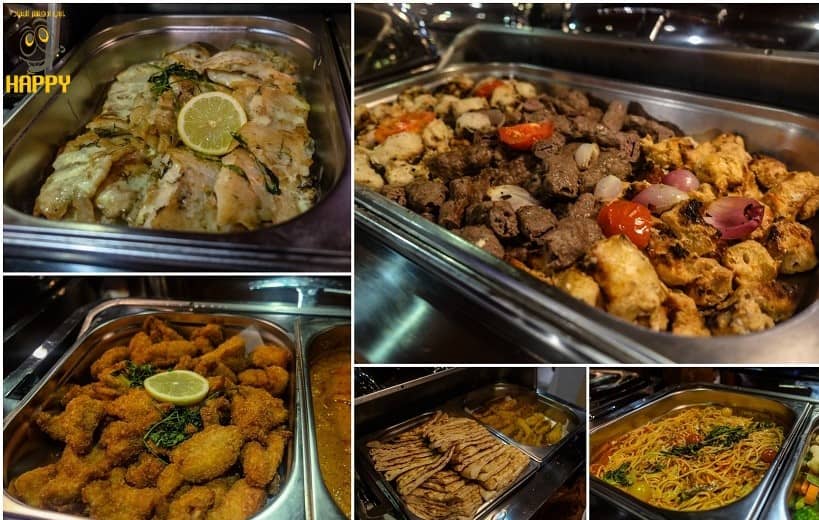 Dubai Desert Safari - Live Entertainment Shows
This evening of dances is one of the best activities in the camp, some of the dances are performed by the best dancer where
The First dance is a Belly dance, which is performed by impressive dancers like Morocco or other locations.
The second dance is a Tanoura Dance, performed by the dancer who is spinning around for 10 minutes straight while he changes his dress, opens up umbrellas, spins his skirts around, and many other movements are done by the dancer.
The final dance is a fire dance performed by a fire dancer.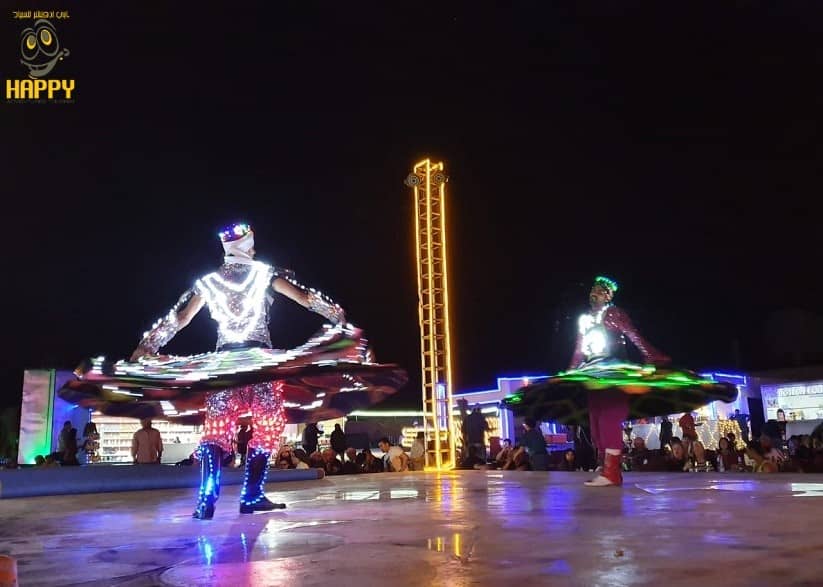 How to Book Best Desert Safari Dubai?
If you are visiting Dubai and want to experience this amazing activity with VIP service, then you must try Happy Adventures Tourism. Not only do they offer pocket-friendly packages but also they make sure to provide you ultra VIP service like you never had before. The great thing about this tour company is they have their desert camp, 4X4 vehicles, etc like they do not as an agent or third-party operators.
Their packages start from 40 AED, where disabled individuals and children under 3 years old will be free of charge.