Top 10 Attractions - Never Miss While Visiting Dubai in 2021
Dubai is a city that is famous for so many things like its landscape, architecture, people, weather, and many more around the city and has pushed boundaries to provide residents and travelers similar to the lifetime adventure. The tour guide team of Happy Adventures Tourism LLC gives us insights into those top attractions of the Dubai city tour. As these attractions do sell out fast, so book early to avoid disappointment.
Dubai City Tour - Dubai Museum
In the Dubai tourist places, this Museum is a must-see place for tourists and locals in the Dubai city tour. this Museum is one of the most popular tourist destinations in the world, this global city is known for its stunning skylines, and tourist multitude of tourist attractions that breaks the record as being the widest, longest, and the biggest.
Dubai Tourist Places - Journey to Dubai Museum:
This museum is located in Al Fahidi Fort and is the main museum, it is the oldest building in Dubai and was founded in 1971 by the king of Dubai. This Museum was built to portray the traditional way of life in the UAE. Tourists and locals can take Dubai's public transport to get a visit to this museum where numerous hop on hop off traders would also include a stop in the museum. To visit this museum, transport facilities are often provided by tour operators.
Sightseeing In Dubai - Dubai Creek
In the Dubai city tour, Dubai Creek also known as Khor Dubai is the historic and lovely sightseeing in Dubai. The creation of another access to the sea is one of the biggest construction projects which is now implemented in the south of the city. This place is diverted around the Burj Khalifa and expanded utilizing artificial sea access. You can also find the ancient Spice Market (Spice Souk) and the traditional Gold Souk close to the Dubai Creek. Dubai is often related as featureless and also the haters of Dubai say it is shopping-obsessed, over shinny, and lack in culture. This place would be the first place to visit as compared to the other Dubai tourist places
But you will find a different experience if you head to the banks of the Dubai Creek in the Deira Districts and the Bur Dubai. When you arrive at the port, you observe the Water Bus and the Abras; they are like the little fairy across the Dubai Creek.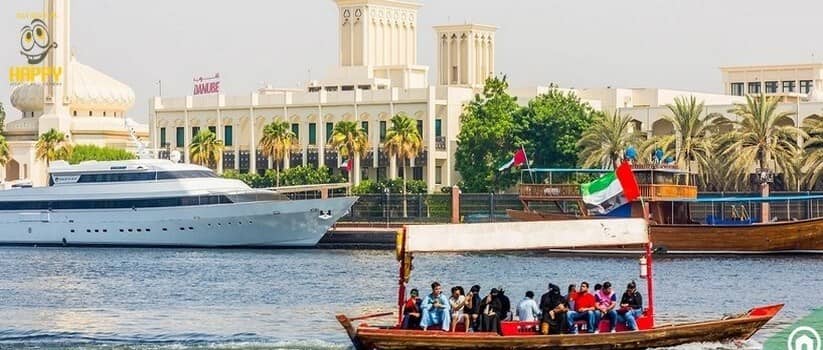 Dubai City Sightseeings - Jumeirah Mosque
In the Dubai city tour, Perhaps the Jumeirah Mosque is supreme among the Dubai tourist places for visitors, tourists, and locals of the city because this Mosque is imposing the architectural beauty which attracts thousands of people. Jumeirah Mosque was built-in 1979, "Minarets" (also known as the tower where an individual calls the people to worship). This mosque acts very well for the motto, "Open doors, open minds". In Jumeirah Mosque, you will get to enjoy the architecture, respecting the differences, know a different culture, and acknowledge a little more about the beliefs of the Muslims. One more reason to be attracted to this mosque is enjoying the dissimilarity.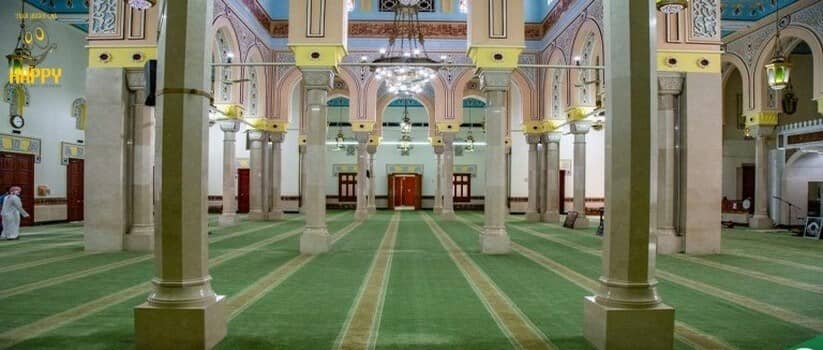 Dubai Tourist Places - A Charming Touch:
The two minarets of Jumeirah mosque are giving a charming touch, it is impossible to not have a memory of the Jumeirah Mosque while thinking about taking a trip to Dubai. Connect with this charming place, enjoy and explore the power of its architecture on a lavish trip in the Dubai city tour.
Dubai Tourist Places - Jumeirah Beach
Dubai is a place where people from different parts of the world come and spend their holidays. Jumeirah Beach is certainly one of the most popular with its picturesque surroundings and frequently visited tourists spot, where the beach font area was previously known as Chicago Beach till the late 1990s because of being the site of the former Chicago Beach Hotel when it knocked down and the construction of the Burj Al Arab started. This beach is now categorized into three neighborhoods, which are Jumeirah 1, Jumeirah 2, and Jumeirah 3.
Dubai Tourist Places - Information and Facts About Jumeirah Beach:
In the Dubai city tour, there are some information and facts about Jumeirah Beach is that the bars and the restaurants across the beach will serve you like whatever your palate desires after long hours of indulgence in beach activities, where no matter Italian pizzas, Arabic delicacies, European treats, Chinese specialties, or sumptuous international cuisines prepared and cooked by award-winning chefs. In short, there is no doubt to say that Jumeirah beach is one of the best in class attractions because of the significant being Burj Al Arab, which is the only seven-star hotel that is touted as the 8th Wonder of the World.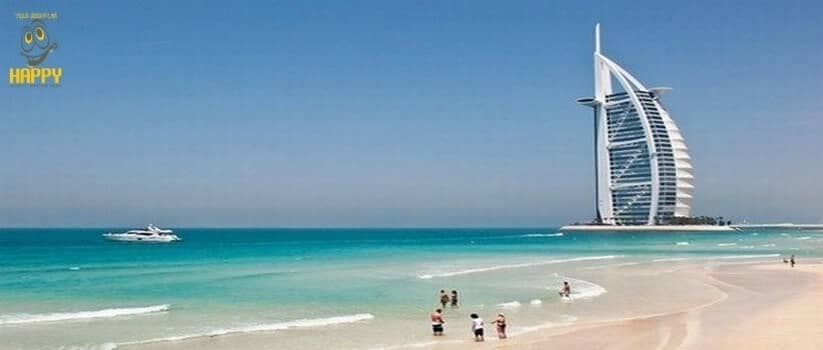 Sightseeing In Dubai - Burj Al Arab
As you all know that Dubai is known as the city of wonders, and one such wonder sail-shaped "Burj Al Arab" is one of the world's very few 7-star hotels, it is instantly recognized as one of the most luxurious hotels. This iconic lavish hotel is located on a manmade island that is associated with the mainland by a private bridge. This iconic luxury hotel owns the world's largest fleet of Rolls Royces, butler service, a rooftop helipad, exquisite dining, and 24 karat gold iPods.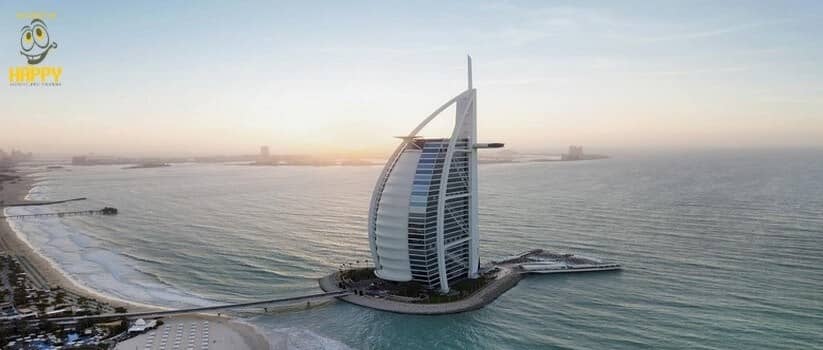 Dubai Tourist Places - Some Details:
In the Dubai city tour, spending an evening in this lavish hotel is not a pricey affair but it is worth each dollar for a luxurious experience. This iconic lavish starts with a memorable experience and you have to select between a private helicopter transfer service by Arabian adventures or luxury escapes or you can go for the world's largest chauffeur-driven Rolls Royce. Those who arrive by helicopter can enjoy a 10 minutes birds-eye-view of the city. Also, it is an amazing experience when you enter the room, where the butler will assist you in unpacking your luggage and your every request and need will be granted there.
Dubai Tourist Places - The Palm Atlantis
Among other Dubai tourist places, this is one of the attractions of the city. Atlantis is located in Palm Jumeirah( a man-made island in the shape of the palm) and a state of an art hotel. It is Guaranteed to win the hearts of aqua adventurers in the Lost Chambers. Aquaventure, and the Dolphin Bay. For certain, this is an attraction in itself when visiting the city but it will be an entirely different experience to stay at the Palm Atlantis. In Palm Atlantis, there are several areas for in-house guests only including access to the private beach and the impressive lobby. Also in the Atlantis guests are given unlimited access to Aquaventure Waterpark next door and also a visit to the Lost Chambers Aquarium.
Dubai City Tour Bus - Endless Discoveries
Exploring the Palm Atlantis is one the best part because it feels endless to discover and every turn takes you on a different journey for the day such as live music, ten pin bowling, fitness center (which have everything that you could wish to stay fit), a wave pool, a club lounge is a great addition to stay and a place to drink cocktails as the sun is setting is remarkable in the Dubai city tour.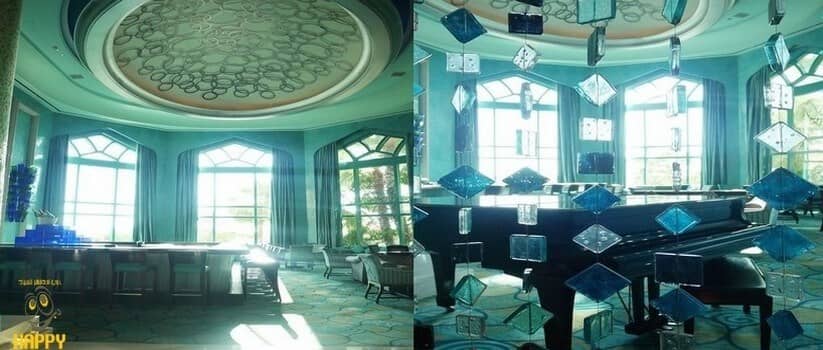 City Tour Dubai - Dubai Marina
Dubai is one of the popular and desired holiday destinations for tourists in the Dubai city tour and locals and also this city is a vibrant city with the world's tallest building to the second largest shopping mall this city has everything. Duba has many top attractions and so many beautiful landmarks that attract millions of visitors every year in which Dubai Marina is the perfect entertainment district and one of the Emirate's famous residential areas you will see even more fun on your holidays. This place has hidden surprises, this mall is packed with luxury fashion brands and chains right from the wooden dhow boats of Creek and the classical courtyards.
Dubai Sightseeing - Attractions of Dubai Marina:
It offers a host of activities and attractions to entice visitors of all ages and has 130 outlets within a 390,000 square feet area with everything from boutique fashion brand stores, beverage outlets, waterfront dining facility, six-screen Reel Cinemas, kids' playground, and supermarket. If you're looking for family-friendly spots apart from the chain stores, then there are activities at Gymboree, Mamas & Papas, Adams Kids, etc.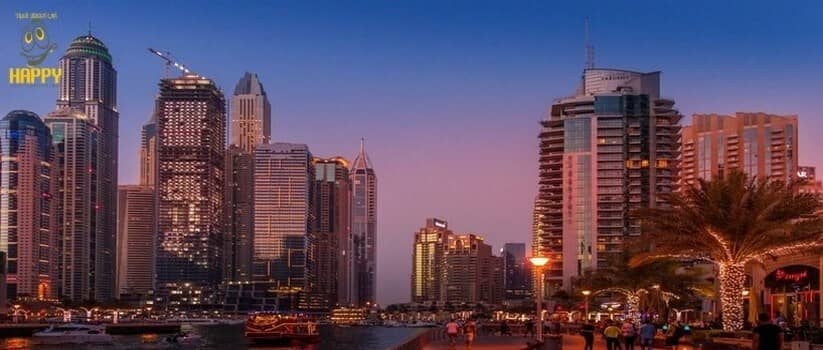 City Sightseeing Bus Dubai - Mall Of Emirates
Dubai has the second largest shopping mall, the Mall of the Emirates, everyone's favorite!. Mall of Emirates is not an ordinary mall it is like a shopping resort which was opened in 2005. This mall is every tourist and local favorite because it has 66 retail stores to explore, an entertainment amusement park, an indoor skiing arena, 2 food courts, and a joint hotel.
Dubai City Tour Bus - Attractions of Mall of Emirates
Mall of Emirates will give you complete satisfaction With a yearly number of visitors around 30 million and make you value your trip to the city even more!. In September 2020, a new and improved version of the mall was unveiled and a 6,000-meter extension was added alongside entertainment options, dining, and 40 new retail stores. In the Mall of Emirates, you can enjoy new 24-screened Vox Cinemas, which have been suited and relocated for your enjoyment.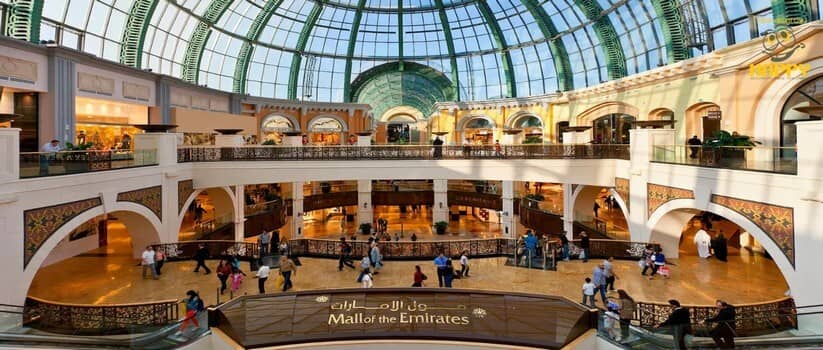 Dubai Sightseeing Tour Package - Dubai Mall
The Dubai mall is heaven on earth with an entertainment center and leading lifestyle featuring hundreds of restaurants, shops, entertainment centers all under one roof, and cafes, it is located in Downtown and also called Dubai's largest mall. Those who visit UAE should not miss the shopping experience at This Mall presenting 220 stores Gold Souk, 200 retail outlets, more than 150 food & beverage outlets, and 2 department stores.
Dubai City Tour Deals - Attractions of Dubai Mall
This amazing mall provides a radically distinctive blend of world-class shopping, leisure, dining, and other entertainment attractions which are rarely found in any of the malls. In this Mall, you will explore the Aquarium furnished with one of the largest fish tanks overhead a 180° walkthrough tunnel and also there is a largest indoor Gold Souks featuring hundreds of gold jewelry stores for the gold lovers and many other things that will amaze when you visit it.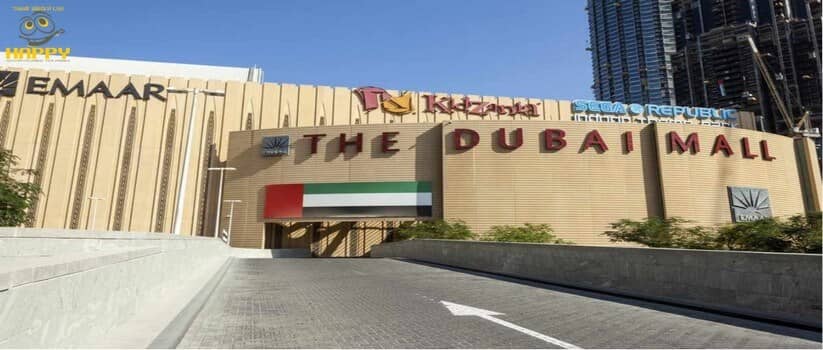 Burj Khalifa - At The Top
There is no doubt that Dubai's skyscrapers collectively are remarkable and impressive, where astonishingly tall towers grow high above them all, quietly watching, and standing sentinel the vibrant city at its feet. If we talk about the sight of Burj Khalifa, it is like a glistening morning and a backdrop of deep blue sky with only a smattering of white, wispy clouds. According to the sources Burj Khalifa was finishing in 2010 and took 6 years to build. On the Banks of the Red Sea in Saudia Arabia will be a lurching kilometer in height and was started last year.
At the top construction of Burj Khalifa, there are more than 12,000 international workers on site per day and a collective 22 million man-hours during the six years it took to utter.