Top Ten Tips to Communicate With Your Driver in a Foreign Country
It is quite easy to communicate with other people in a country where English is a popular language but what actions to take in a country where very few people speak and know English? What will you do if you visit your most favorite sightseeing attraction in UAE but are unable to explain your message to your driver? Note that, never and always are two of the most important words that you should never use. Sounds Crazy? An impressive trip to a foreign country will turn into stress for you if you don't know their language. While you are among the crows, caw as other crows do. You will realize the need of understanding the language of the foreign country you are traveling when you have to communicate with your driver but are unable to do so.
Best Tips to Communicate With Your Driver
A little communication confusion in your best Dubai city tour will make your day miserable. So you need to avoid being a man of few words while having a chat with your driver as words surely have high power. You need not be an expert in speaking in the foreign language and communicating with your driver in that country but should be confident enough to let him explain your intent. Learning a new language can be weird, but it can be easily understood through tough, thorough thought, though. The driver on the road is fixing his challenges and could get confused if he is unable to understand what you mean to explain to him. Here are a few simple tips that will help you out to develop better communication with your driver if you are traveling to any Emirati city.
1. Learn the Basic Words
You can have good conversation if you know and understand the essential words of the foreign language. Some of these common words include Yes, No, Hello, Please, Where and Good Bye. You will surely learn some respect from your foreign driver by hosting this much goodwill. This is because he will consider you of his group if you know some necessary words of the language of that country or at least try to learn his language. You can also ask him for help in getting expertise in the foreign language.
For example, a cat owner is used to of saying 'meow meow' most often thinks that the owner understands its language as he says 'meow'.
2. Smile
Communicating by conveying a little smile with your driver will perceive you as a happy person in front of your driver he will understand by your body language that you are a friendly traveler who radiates positive energy.
Well, you need to avoid smiling all the time as your driver will consider you a mentally disabled guy resembling a mashed potato.
3. Know the Correct Hand Gestures
Pointing and miming can be beneficial for you in conveying your message quickly to your driver. Playing charades can also help you a lot in this regard. Don't stop the hand gestures that automatically come out of you as they will help you explain your thoughts to your driver easily. Avoid pointing as it's not a kind gesture and seems as you are highlighting the other guy.
4. Keep a Notepad and a Pen
If the hand gesture doesn't benefit you then no need to get disheartened as the playing Pictionary will surely work in this regard. This new tip is a roll with butter. Make yourself understood to your driver by drawing pictures map or writing numbers. Avoid writing on the paper 'I sent you a message, but you didn't respond' and then in the message 'I sent you an email.' Well, this funny thing looks stupid but telling you the truth, it happened in real life.
5. Make Use of a Translator App
Many translator apps can prove to be a lifesaver for you in communicating with someone who doesn't know and understands your language. Google translator app is a beautiful app of this sort by which you can use the microphone to talk to someone and then the app will translate whatever it hears in your desired language. Make sure you have proofread the translation before handling it to your driver as any wrong word in it can cause you to have a powerful high five on your face with a shoe. Also, check the punctuation as 'No! More Price' and 'No More Price!' have different meanings and you can break out your budget if you wrote the first one. Similarly 'Slow children at play' and 'Slow! Child at play' is used in different cases.
6. Keep a Paper Map in a Local Language
This will surely help you find your route back to the hotel by showing the map address to your driver. Have a look at 5 Best Places to Visit in Dubai with Your Loved Ones.
7. Take Help from the Hotel Concierge
You can ask your hotel employees to explain the route to your driver or communicate on your behalf. Also, take the name and address of the hotel, and your desired traveling places from them in a local language so that you can find them easily. Also, don't forget to keep your hotel's business card in the local language with you.
8. Use Smartphone Cameras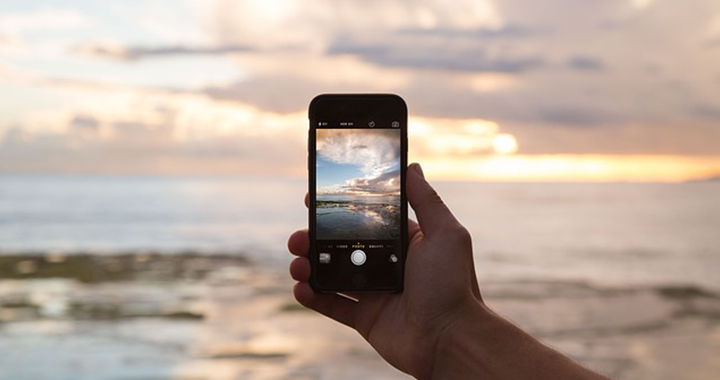 You can capture the route by your smartphone if you are unable to understand the street sign and numbers. Take some cool snaps of the building, signs, and intersections that will serve as useful landmarks in retracing your steps. When tired of taking snaps, set your phone on vibrate mode and put it in your socks. It will now work as a foot massager for you. Recommended Read Things You Can do in Less Than 50 AED in Dubai
9. Be Patient and Undertaking
It is essential to have some patience while communicating with your driver if you and he both don't understand each other's language as it is a fault of none of you. You need not lose your temper in this regard and try to explain your message to the driver politely and calmly. Drivers on the road face many harsh conditions and have time contrasting. They deal with many unexpected situations on a daily basis and have numerous responsibilities to fulfill. It is better to understand their condition rather than getting impatient. Try to feel their stressful work and avoid getting into any conflict with them. Wrap the truth in the cotton and have a cool like a conversation with him well if still, he gets furious then don't waste your time and fry an egg on his head.
10. Don't be Afraid and Embarrassed
You don't need to be afraid, embarrassed and fly up your nose if you are unable to communicate with your driver. Get help from some locals in this regard and don't let a small miscommunication spoil your lovely day. If no one is interested in communicating with you, then follow a simple but clever trick. Take out your cell phone and send them a message from a random number saying 'I have hidden the body. All is Well now. What's the next step?'. You will surely get hundreds of replies this way. Enjoy the beautiful sightseeing in your favorite country and have a pleasant time with your loved ones and discover many amazing places in your beautiful city tour.
Final Words
Visit here to know about some of the most brilliant trips of the mighty city of UAE. It is quite essential that you are entirely able to explain to them what you plan to do so that you need not stand all the day in the middle of the road waving at other drivers or pedestrians to help you solve this issue. This will help you avoid the collision and spend a stress-free trip. You can also hire a local language writer with excellent translation skills but don't stress him too much. Otherwise, he will put you in a book and kill you in that story.