The Best Waterparks in Dubai You Need to Visit
Dubai is one of the most breathtaking places in the world which offers unlimited entertainment and fun activities to the tourists coming from all over the globe.
Ultra-modern architecture, beaches, deserts, malls, theme parks and waterparks in Dubai adds a great memory to the visitors' trip and bring them back to this fantastic place time after time.
Dubai Parks to Visit
As the summer is just around the corner, Dubai is all set to cool off the tourists with a great many numbers of water activities.
The most famous adrenaline pumping water slides, surfing, roller coasters and a lot more fun and excitement will make it hard for you to decide which one is the best water park in Dubai.
Considering that, we have compiled a list of waterparks in Dubai to make sure you select the best one to beat the heat this summer with your family and friends.
Wild Wadi Water Park Dubai
Wild Wadi Dubai is one of a kind theme park that offers thirty thrilling rides suitable for adults and young ones. Wild Wadi is one of the most prominent waterparks in Dubai that is spread over 42 acres and embraces beautiful attractions that captivates the attention of visitors instantly.
Wild Wadi Water Park Dubai is based on the character of Arabian folklore Juha and features another familiar character Sindbad the Sailor. The park has its man-made beach where you can relax and admire the beauty of Burj Al Arab.
That's not all; Wild Wadi has the tallest freefall slide outside the US and some traditional downhill slides for thrill seekers. So if you want to collect some unforgettable memories with your loved ones, Wild Wadi is the place you must visit.
Aquaventure Water Park
Aquaventure Water Park is one of the largest themed waterparks in Dubai that has seven coolest waterslides and a 2.3 km river ride that uses 750,000litres of water per minute to create tidal waves and surges.
You will find the exclusive shark filled lagoons, the world's longest water slide and other action-packed rides that will give you immense pleasure. Also, if you are not ready for high-speed action, Aquaventure water park Dubai offers many other delightful activities like Lazy River where you can relax and enjoy the beautiful sightseeing the park has to offer.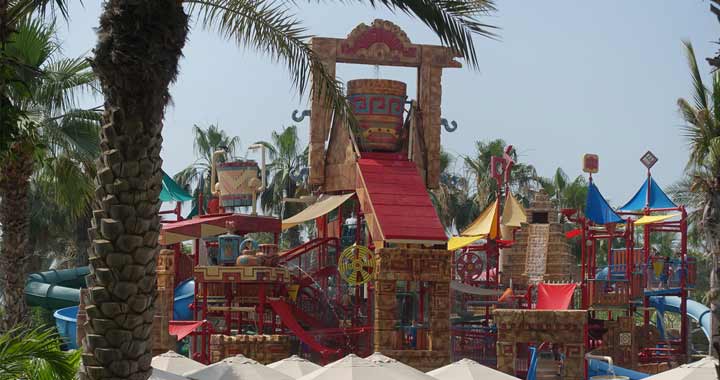 Atlantis Aquaventure is heaven for fun and excitement where you will find so many activities that are more than enough for a day.
LEGOLAND Water Park
If you are looking for a family-friendly water theme park in Dubai, there is no better choice than LEGOLAND Water Park.
With Lego-themed slides rides and pools, this water park lets you splash and experience the adventure which you can find nowhere else.
Featuring one of its kinds Build-A-Raft River where families can customize their raft with soft Lego bricks, LEGOLAND promises an entirely amazing day where you can collect some awesome memories with your friends and family.
LEGOLAND Water Park also offers restaurants, private cabanas, retail outlets, and guest services which makes it one of the most beautiful waterparks in Dubai.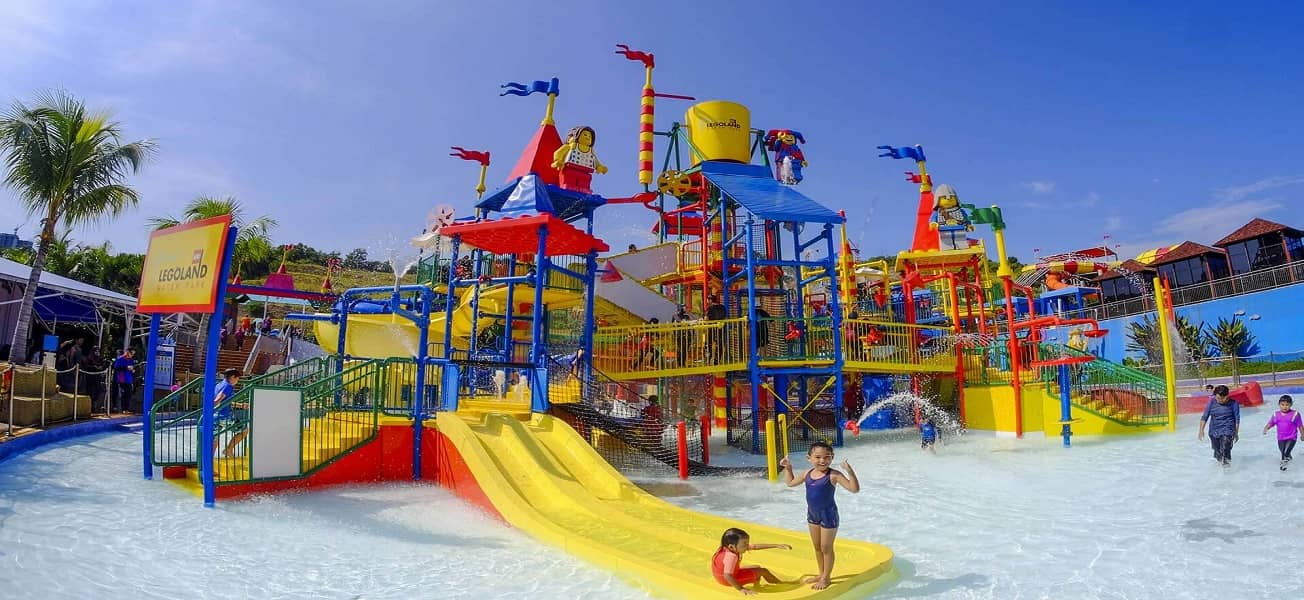 Yas Waterworld
Yas Waterworld is UAE's first "Mega Water Park" which is located in Abu Dhabi just an hour-long drive from Dubai. Spread over fifteen hectares, Yas Waterworld features forty-three different slides, exciting rides and alluring attractions that are ideal for adults and kids.
Yas Waterworld houses the world's biggest and fastest hydro-magnetic tornado waterslide – Dawwama – which is one of the best options to have fun in scorching hot summer.
Not only that, Yas Waterworld is home to the world's first 550-meter interactive rollercoaster Bandit Bomber and hydro-magnetic raft ride, Falcon's Falaj.
Recommended Read: The 5 Best Places in Abu Dhabi You Need to Visit
All of these Dubai water parks are remarkable to spend a fantastic day with your loved ones. All of them are well managed and ensures 100% fun and excitement.
Thus, if you want to experience what a brilliant day feels like, head to one of these waterparks in Dubai and let the fun begin!