Explore the Luxury and Style at the Best Shopping Malls in Dubai
Dubai is one of those cities in the world, which takes shopping malls seriously. That's why not only international brands rush to this huge retail capital, but shopaholics from all over the Middle East and other parts of the world come to admire the luxury and beauty of iconic shopping malls in Dubai.
Dubai Luxury Malls
If you are visiting Dubai anytime soon and looking for the best shopping places in Dubai, here we have summed up the best malls in Dubai that offer not only luxurious shopping experience but also a lot of fun activities!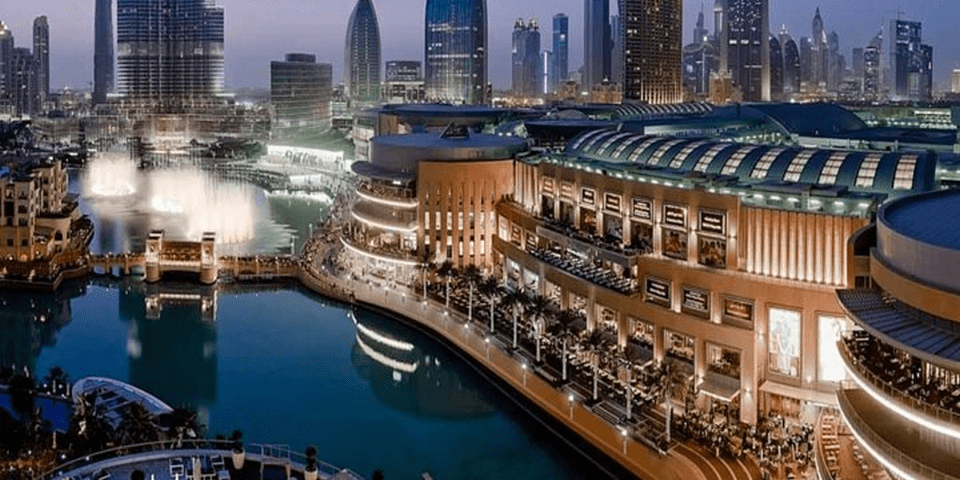 Recommended Read: Things You Can do in Less Than 50.AED in Dubai
1. Mall of The Emirates
To experience something extraordinary on your trip, you must begin your Dubai shopping journey with the "Mall of The Emirates" which is the world's first shopping resort that proudly offers luxury, entertainment and ultimate shopping experience to the visitors coming from all over the world. This marvelous multi-level shopping mall features more than 560 international brands offering fashion, lifestyle, sports, books, electronics, and home furnishing items.
Not only that, but the mall also features an entertainment area known as Magic Planet where exciting rides and games await you. The other major attractions of the Mall of The Emirates includes 14-screen VOX Cinemas that offers an incredible experience to the visitors and the world-renowned indoor ski slope – Ski Dubai where you can spend an enjoyable day in cold icy park ditching the scorching heat of Dubai.
2. The Dubai Mall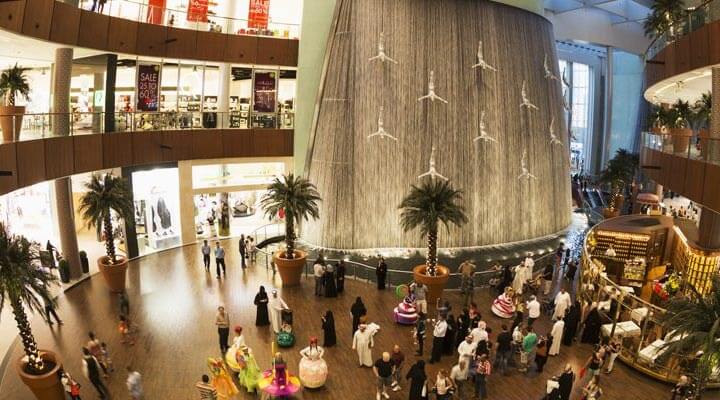 The Dubai Mall is the world's largest shopping mall which offers outstanding leisure, entertainment, and shopping facilities. With over 1,200 stores of international brands, The Dubai Mall also features 165 exclusive brands which are new to the region.
The place is perfect for leisure shopping and to spot some remarkable tourist attractions like Burj Khalifa, Dubai Aquarium & Underwater Zoo, Dubai Ice Rink, and The Dubai Fountain. One of the best shopping places in Dubai, The Dubai Mall is perfect to spend a memorable day and find the best shopping deals in Dubai.
3. Ibn Battuta Mall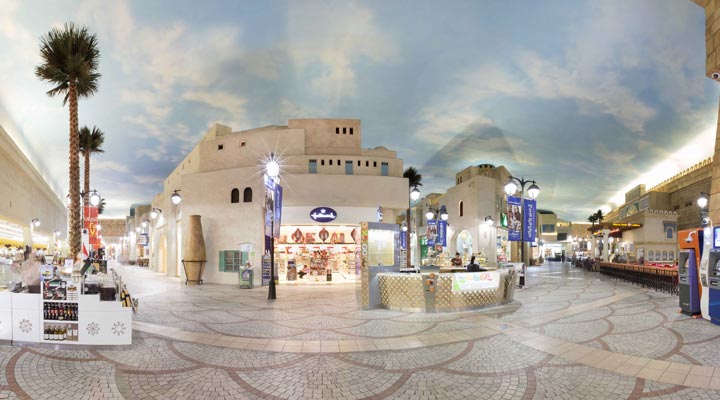 Ibn Battuta Mall prides itself as one the largest themed shopping mall in the world which has transformed the retail and entertainment experience in Dubai. Inspired by 14th century's famous Arab explorer Ibn Battuta, the mall is uniquely designed in six separate areas which represent the exotic architecture and styles of Persia, Tunisia, Andalusia, Egypt, China, and India.
You will experience distinctive ambiances in this tastefully decorated mall that offers more than 400 shops, 50 restaurants & cafes, and a multiplex cinema.
You will discover a huge variety of affordable brands in Ibn Battuta Mall as compared to other shopping places in Dubai. Thus, if you want to grab some amazing Dubai shopping offers, head to this fantastic mall that will exceed your expectations.
4. Wafi Mall
Wafi Mall is renowned for its pyramid-shaped structure and the beautiful interior inspired by Egyptian culture and history. The mall has over 350 stores offering a variety of luxury brands.
You can also find exciting cafes and restaurants, nightclubs, spa, outdoor pool and mini golf for kids. The place is peaceful and one of the best tourist attractions in Dubai.
5. Deira City Centre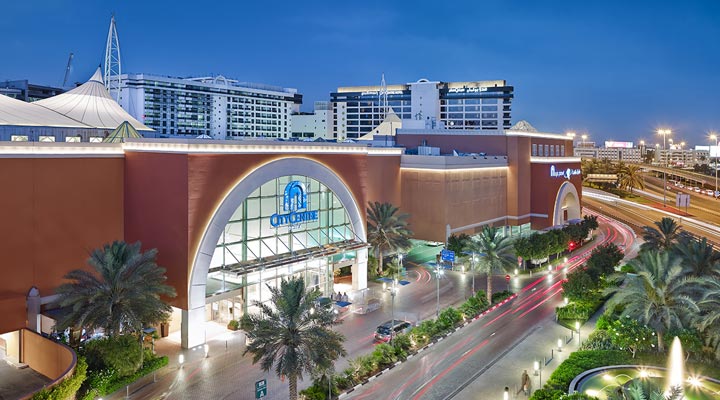 Deira City Centre is the oldest and first large-scale shopping mall in Dubai which is located on the waterfront. This world-class shopping destination offers friendly service with complete leisure and shopping facilities to the visitors.
There are over 350 stores in the mall that include a diverse range of retail outlets, 40 restaurants, a hotel, bowling alley, a mysterious planet for kids, and 11 screen multiplex cinema.
The above five malls are the best shopping places in Dubai where you will get a fantastic shopping experience as well as countless entertainment options. So buckle up your shoes and start exploring the awesomeness at the best shopping malls in Dubai!