6 Tastiest Vegetarian Foods in Dubai
Traveling is fun but when it comes to food sometimes it can turn out to be a burden especially when you are hardcore vegan or vegetarian. Dubai is a city known for its hospitality but in Dubai, only Arabian foods are available, most are non-vegetarian.
Many times vacations or business trips lead a person to take up a Dubai city tour but just imagine what will happen if an individual is a hardcore vegetarian. Do not worry since Dubai is vegetarian-friendly as well, there are some amazing vegan outlets in Dubai, most of them have been opened by Indians where they serve Indian cuisines only. We welcome you all to this blog, so without any further ado take a look at the best vegan dishes!
1- Chana Masala
Chana masala is an Indian dish full of spices and flavors, it is tasty, comforting, and packed with lots of protein. Chana Masala is easy to make and ready in less than 30 minutes. This dish is originally cooked with chickpeas, garlic, onion, tomatoes, and other spices which gives a deliciously exotic taste. You can cook this at home or it is available in Indian restaurants and other renowned places in Dubai such as, in the Dubai desert safari camp, Chana Masala is served as the main course in the dinner buffet. You can have Chana Masala with naan bread or white rice and steamed veggies.
2- Mutter Paneer
A vegetarian loves Paneer in a way like a non-vegetarian loves chicken and why not after all the yummy cottage cheese is such a versatile ingredient. Mutter Paneer is a grace of all veg-dining in Dubai, especially in the Dhow Cruise Marina, Mutter Paneer is served as the main course in the vegetarian section, and in Dubai's restaurants, it is served with a topping of cream and coriander leaves. In most homes, it is cooked during winter when peas are in season but Mutter Paneer lovers can make this with frozen peas anytime around the year.
You can have this with Naan, Chapati, Phulka, Basmati Rice, Ghee Rice, or Jeera Rice.
3- Tabbouleh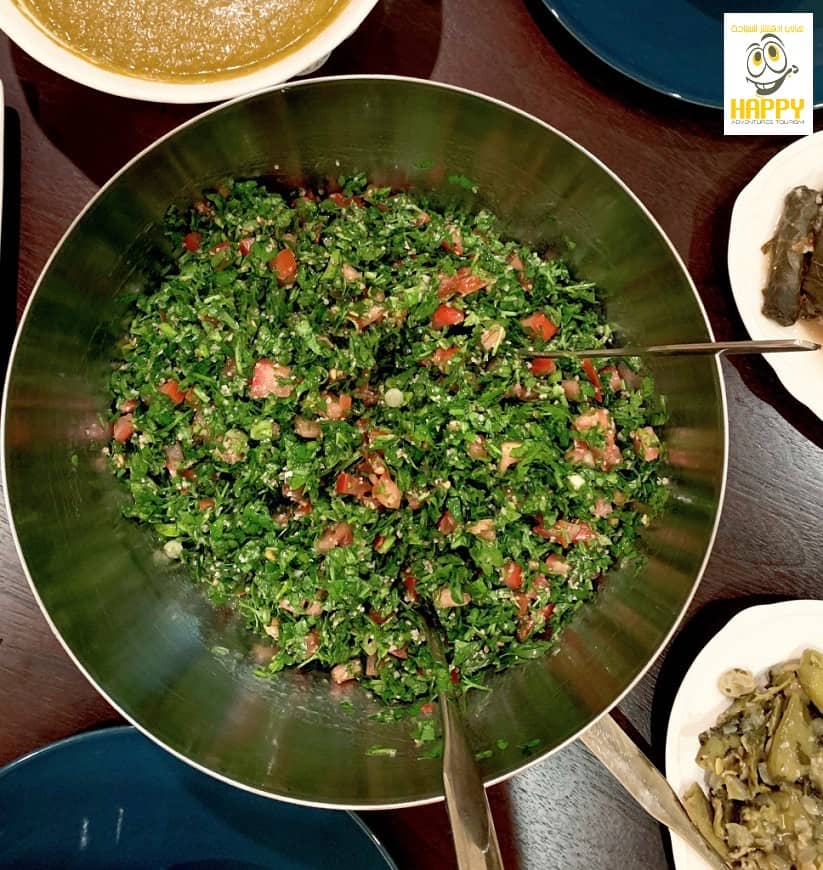 This dish is a salad made from green onions, fresh tomatoes, cucumber, and is seasoned with lemon juice and fresh mint. It is the best vegan food for foodies who are looking for healthier options in Dubai. Tabbouleh is flavored with corn and blueberries and the version of stuffed grape leaves is also worth trying. This salad is renowned all over Dubai and is especially available at the most famous restaurants for the health freaks in Dubai.
4- Kellaj - A Cheesy Charm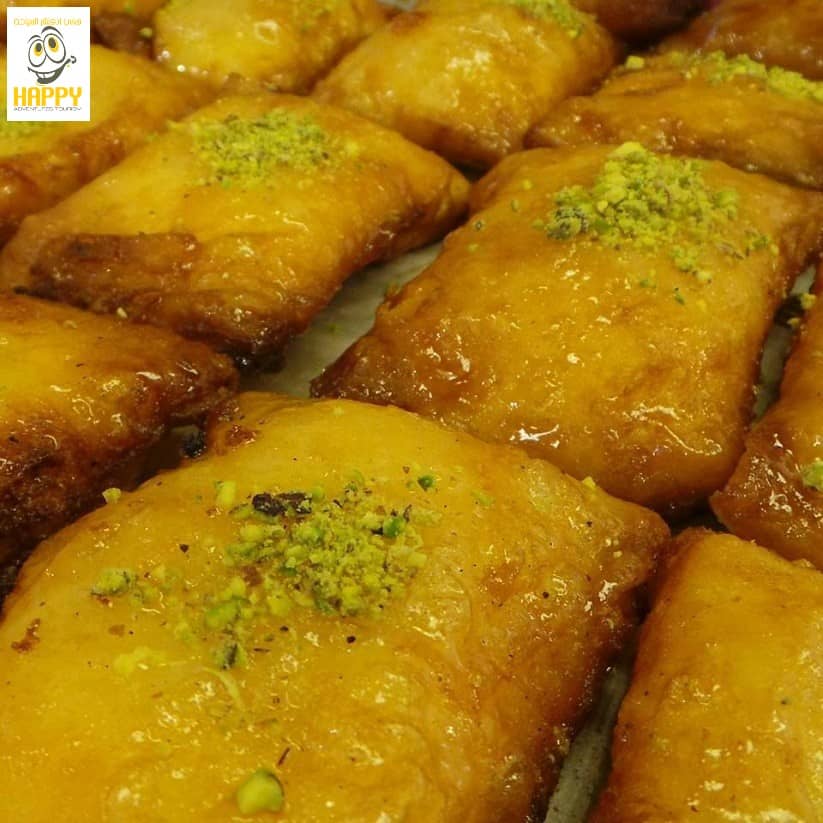 This vegan dish is a bread filled with halloumi cheese and grilled in charcoal. This dish is served as a starter in many Indian cuisine restaurants in Dubai, served hot with powdered sugar, and is a perfect pick for extinguishing the small hunger monster bombarding your stomachs. Kellaj is one of the best foods in Dubai that will quench your evening hunger. In Dubai, this dish has stayed a top-rated dish for some years now.
5- Falafel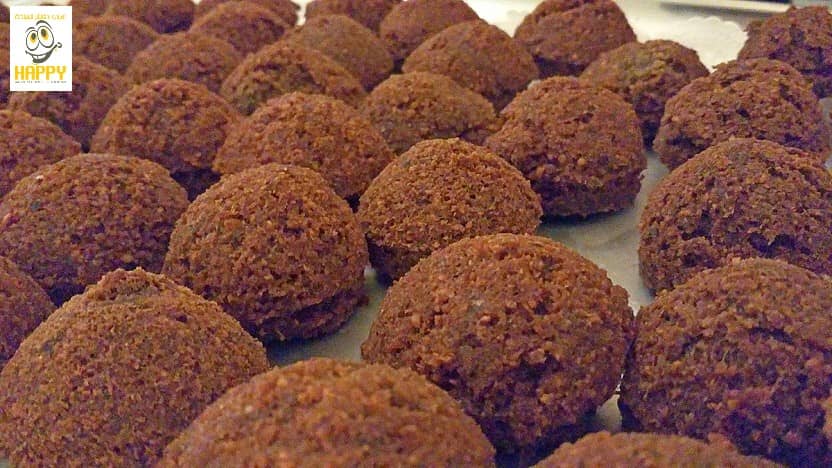 This dish is prepared with love, it is a deep-fried ball of fava beans or ground chickpeas, and is a charm to eat. This is one of the best Dubai foods that people love to dip. You can have this dish pair with the bread for the best dining experience. Falafel is once a must-try food of Dubai and makes sure to ask the waiter what this dish consists of because every restaurant makes it differently and there may be something in the dish that you're allergic to. So, do not take any risk and confirm with the waiter first and then enjoy your meal!
6- Fattoush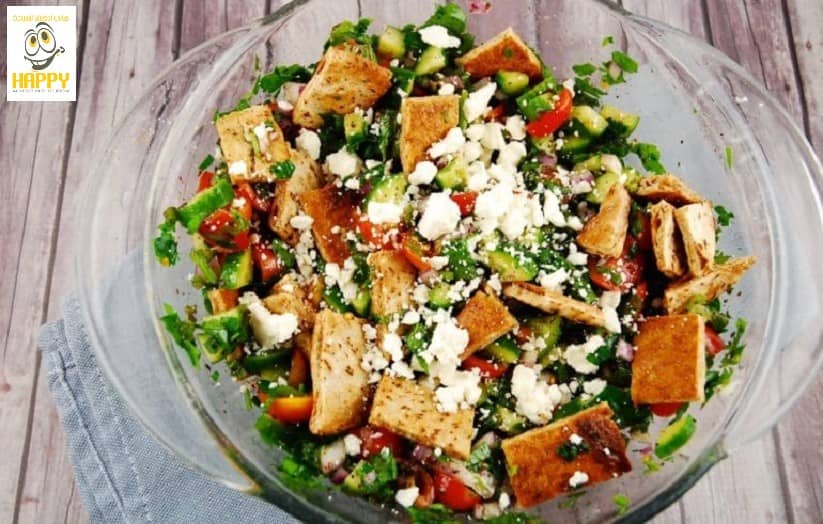 As you know, many vegetarians are health freaks too. Fattoush is listed among famous foods of Dubai and a delight for all fitness lovers because it gives a perfect flavor without gaining those extra pounds. Fattoush is a Levantine bread salad prepared using fried or toasted pieces of pita bread. When you try it, you will be amazed at how tasty this toasted dish is. You should add Fattoush to your health and taste. Fattoush is a delicious dish for Asians in Dubai, it is normally served with a tangy lemon dressing and mixed greens.