8 Tips To Avoid Failure During Your Legoland Trip
Buzzing with cool activities and bustling with colors, LEGOLAND Dubai is the best attraction of the city for people young at heart. This is the UAE's fantastic park for the young audience that offers a shopping strip too.
Legoland Trip
The incredible rides in the LEGOLAND park are geared towards creativity and adventure. Everyone has a certain goal in life and perhaps yours is enjoying a beautiful park. Don't spend you tremendous energy to merely look like normal in this crazy park and do whatever makes you happy. If you desire to enjoy in the park fully without any sort of restriction, then take a paper, sign on it and write "I can do what I want." You can show this to anyone who stops you from having any restricted enjoyment. Recommended Read: The Best Waterparks in Dubai You Need to Visit
1. Early Visit
Avoid starting your day backward, i.e. waking up tired and going to bed awake. You need to get up early, have a morning workout and then set out for your lovely LEGOLAND trip. LEGOLAND opens at 10:00 am, and so it is better to visit this brilliant place as early as possible. This is because its a huge park and if you arrive late then you won't be able to enjoy the attractions and rides. It will be more laborious for you to cover all the fantastic entertainments if you get late.
2. Free Water Bottle Refill
If life gives you lemons, then you can surely squirt them in your buddies' eyes, but that's not the case with water. Hydration is essential in summers, and for this, while being in LEGOLAND; you can purchase a water bottle from any of the shops in the park. The good news is that you will have to buy it only once as the water bottle refill is free here.
3. Get Ready for Long Walks
Before you conclude about someone, walk a mile in his shoes and then? Who cares now, no need to be worried as you have got a mile in his shoes and his pretty shoes are with you now. Long walks are wonderful if they are by the people who annoy you most often. Switch off your energy saving mode and get some strength for the untiring steps here. You will have to cover great distances to enjoy all the attractions of this park, and for that, you need to be mentally prepared for some long walks. Recommended Read: IMG Worlds of Adventure, Dubai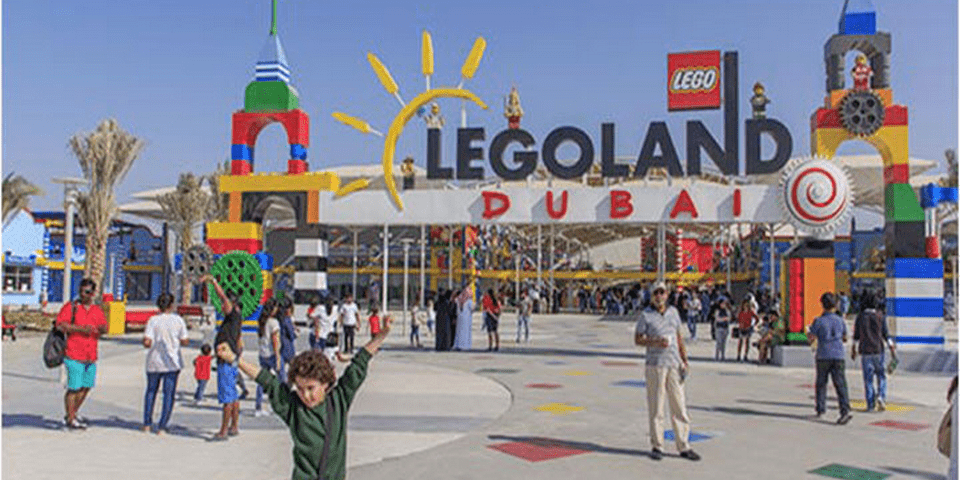 4. Fantastic Shops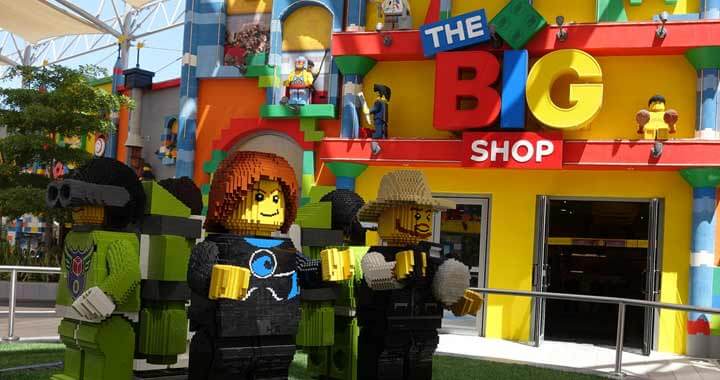 The best way to let your children know about taxes is by eating their 25% of ice cream, and you can easily buy one from the superb shops. You aren't allowed to bring any outside food and drinking in the park except for the infant and the dietary restrictions. There are many beautiful shops and dining choices here from which you can buy some fantastic items.
5. Sunny Days
Line up alphabetically according to your heights in the line of lovely rides under the glowing sun. LEGOLAND Dubai is an outdoor place, and you will surely feel the hot scorching sun on your head while covering the long distances in the park. To have a pleasant time, bring an umbrella and sunglasses with you so that the bright sun rays won't affect your trip.
6. Bring Extra Cash
Don't make your life like a test for which you didn't study and bring your wallet with you on this great trip. Keep extra cash with you to buy the lovely things from the vast arrays of the shop in the park. You are also allowed to rent a locker to keep your precious stuff safe.
7. Bring Bathing Suits
Do bring bathing clothes or a change of clothes if you intend to visit the LEGOLAND water park too. These extra clothes will be quiet helpful for you in the rides that splash water. While being wet, from outside you will behave like everything is normal but deep down, inside your shoe, your wet socks will be sliding off.
Final Words
There are mostly two sorts of people in such parks. One is those who go home early, and the other ones are those who don't. The real issue is that both of these are married to each other. Cancel all your subscriptions to daily life issues and have a mesmerizing day at this wonderful theme park. LEGOLAND park offering more than 40 amazing rides is a lovely family-friendly attraction and is the only place where you can enjoy like a crazy guy who goes normal from time to time. You will surely appreciate the fun and excitement here. This is an innovative space serving the incredible pleasure to its visitors and providing them with a perfect place to have a fun-filled day.