Best Dubai Tour Packages for Globetrotters
If you are looking for a luxurious spot for your family vacations, Dubai is your one-stop destination that is ready to make your family holiday exciting and memorable.
Impressive Dubai Travel Packages
With its world-class hotels & resorts, fantastic theme parks, expensive shopping malls, gorgeous beaches, man-made islands, delicious food, and spectacular desert, Dubai welcomes its guests with exclusive attractions which can't be found anywhere else in the world.
Therefore, availing Dubai travel packages for a luxurious family vacation in a limited time can be advantageous for tourists coming from all over the world.
Suggested Read: 5 Best Places to Visit in Dubai with Your Loved Ones
Here is our pick of the six best Dubai travel packages you need to grab this season!
Evening Desert Safari
If you want to enjoy the authentic Arabian adventure with your family and friends, evening desert safari packages are a must-have. On your desert safari tour, you will be amazed to experience some of the most exciting activities which can be found only in Dubai.
The endless desert offers the spectacular view of high golden dunes and gives you a chance to indulge in thrilling activities like quad biking, sand skiing, camel riding, horse riding, and the most famous, dune bashing in 4X4 vehicles.
After such delightful activities, Bedouin camp awaits you to offer much more than you expect. Tanoura dance, belly dance, horse dance, henna painting, hubbly bubbly pipe, and delicious buffet dinner are icing on the cake.
The basic desert safari package starts from 69 AED and goes up to 2000 AED for a group of 6-7 people.
Therefore, to unlock unlimited fun in limited time, you must grab desert safari Dubai vacation packages that you and your family will love!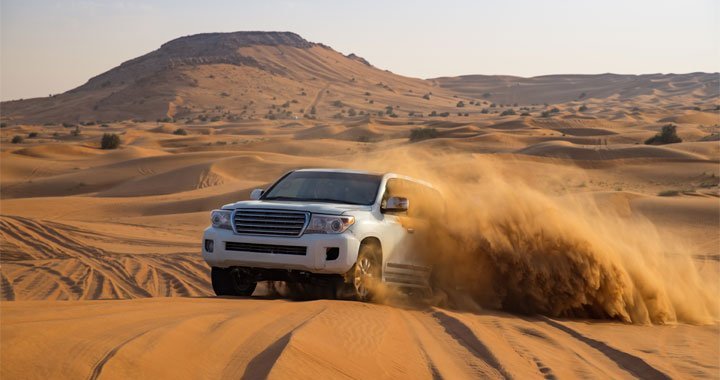 Dhow Cruise Dinner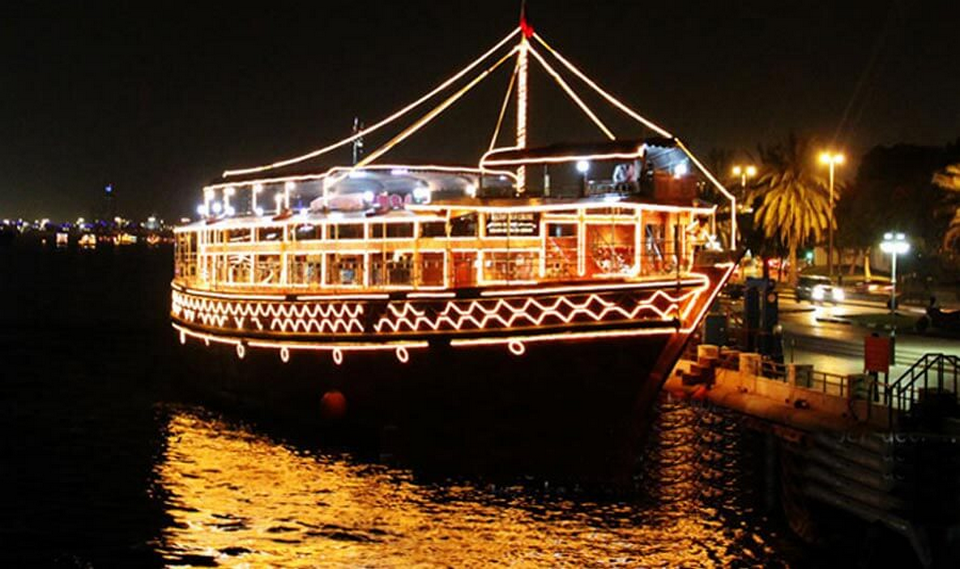 If you are on your honeymoon in Dubai, what else could be so romantic then dhow cruise dinner! Dhow cruise gives you a distinctive experience where you can find utter peace cruising alongside the old souks in Dubai Creek or admire the beauty of modern infrastructure in Dubai Marina.
The traditional Arabic wooden boats at both Dubai Creek and Marina offer a breathtaking experience under the moonlit sky to the honeymooners and families.
Dhow cruise Dubai packages are great to enjoy the energetic nightlife, rhythmic music, live singing, tanoura show, and indeed, delicious buffet dinner.
The basic dhow cruise package starts from 50 AED which is most affordable among all other Dubai vacation packages.
Overnight Desert Safari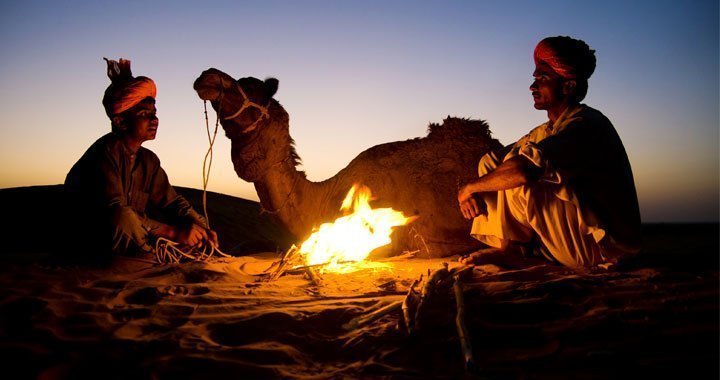 If you want to experience something extraordinary and memorable on your UAE trip, an overnight desert safari is your thing. The incredible Arabian Desert not only offers exciting activities in the daytime but also offers a lot of surprises in the overnight desert safari. The majestic Arabian Desert looks incredible at night and shows unique Bedouin lifestyle.
Dubai holiday deals for overnight desert safari lets you experience great scenic desert while you bond with your group for the bonfire and mouth-watering BBQ dinner. You can also enjoy live tanoura show, belly dance, fire show, horse puppet show and henna painting at the desert camp. Sleep at night in sleeping bags inside your camp and wake up in the morning to admire the beauty of the sunrise over the golden desert.
The overnight desert safari packages start with 250 AED which are perfect for groups and families.
Musandam Dibba Tour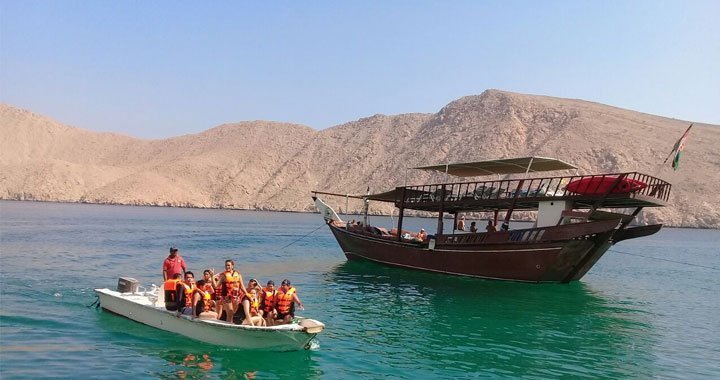 If you are a nature lover, Musandam Dibba is your destination to admire beautiful fjords and high cliffs alongside the stunning green sea. Also referred to as Norway of Arabia, Musandam Dibba is a peaceful place which is perfect for individuals, families, and groups of all sizes. If you want to grab affordable tour packages from Dubai, Musandam Dibba cruise must be on top of your list.
Starting from 125 AED per person, Musandam Dibba tour lets you cruise on traditional wooden Omani dhow and explore the beauty of most famous Musandam fjords and carved caves.
You can swim, snorkel, or chase the dolphins in the breathtaking green sea as well as relax and try your fishing skills with experienced crew on the boat. Banana boat ride and speed coat ride are two exciting activities for adventure seekers.
Morning Desert Safari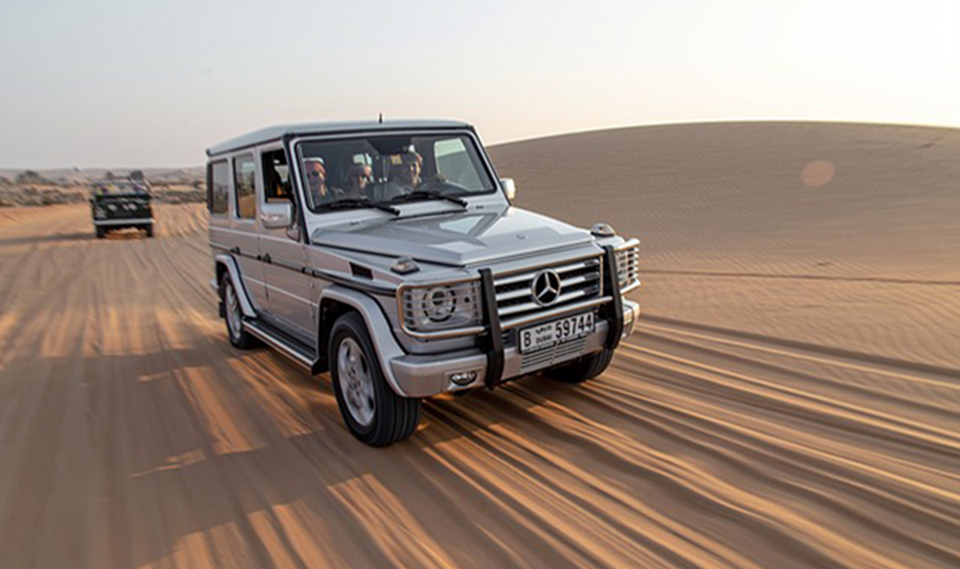 Spend a full day in a peaceful ambiance away from busy city life in Dubai with Morning desert safari packages. Morning desert safari is highly recommended for those who like to experience the mesmerizing sunrise in the magnificent Arabian Desert.
The package's top highlight is dune bashing in the 4X4 vehicle that is most sought after activity by thrill seekers. You can also customize your package with some additional cost for quad biking, camel riding, and sand boarding.
The tour packages from Dubai for morning desert safari starts with 125 AED per person which are best to avail this season.
City Tour Packages
If you wish to explore the top attractions and places of UAE in a short time, the UAE city tour packages are a cost-effective option for you. You may first begin your journey with cheap Dubai tour packages that start with only 55 AED. The package offers half-day Dubai city tour with an expert guide that takes you around the top attractions of Dubai.
Snap great photographs to capture unforgettable moments, admire the beauty of skyscrapers, ride an abra boat alongside Dubai Creek, visit the Al Bastakiya district, explore old Deira Spice Souk and sign off with a visit to Gold Souk.
Other than the Dubai trip package, you can also grab Abu Dhabi, Sharjah, and Al Ain city tour packages to explore the best of the best attractions of Emirates.
Dubai is a luxurious destination that is ideal to spend quality time with your family and friends and create some unforgettable memories together. If you too wish to make your family holiday extra special and exciting, try the above shared six Dubai travel packages that will surely exceed your expectations.