6 Must-Try Delectable Non - Vegetarian Foods in Dubai
All meat-lovers rejoice! The magic of non-vegetarian Dubai cuisine with a mixture of Arabic, Lebanese, Iranian will leave you craving for more and the taste with aroma will keep you coming back for a Dubai city tour or if you are located in Dubai then you think of these foods to try again and again. There is something for all kinds of travelers, where most dishes represent the tradition and are super delicious. Here are some highlights of six non-veg foods that will make your stomach growl with hunger.
1- Amritsari Fish
If you are craving Fish BarBQ then it would be a perfect pick. Amritsari fish is a portion of popular street food in Amritsar and also is served at many restaurants, parties such as the buffet menu of desert safari Dubai. In general, these are the crispy fish fritters that seasoned with simple spices, where any type of fish can be used for this recipe. In Amritsari fish, the fish is fried twice in oil or ghee and tastes amazing with bursting flavors that generates from the special combo of herbs and spices.
2- Fish and Chips
The combination of fish and chips is so popular in the U.K for numerous ways some are financial, some are plain practical, and some are just historical. In Dubai, fish, and chips are served generally as the main course in the dhow cruise dinner. It is a hot dish with the inclusion of freshly fried peeping fish in batter served with crispy fries, sauced with vinegar, and smothered in salt. If we talk about nutritionally then fish and chips are a valuable source of fiber, protein, vitamins, and iron and are now fully appreciated as a nutritious combination.
3- Pizza of Dubai - Manousheh
It is a local pizza for the piquant taste buds, one of the popular Dubai specialties, and a perfect pick for a luscious breakfast. Flatbread or stretched dough which is filled with the exotic topping of earthy zaatar herbs, olive oil, and Akkawi cheese. It is considered the best street dish in Dubai and popular with both locals and tourists. The bite of Manousheh will give an exotic taste but make sure you hog on these with minced lamb and sweet sauce.
4- Iranian Sangak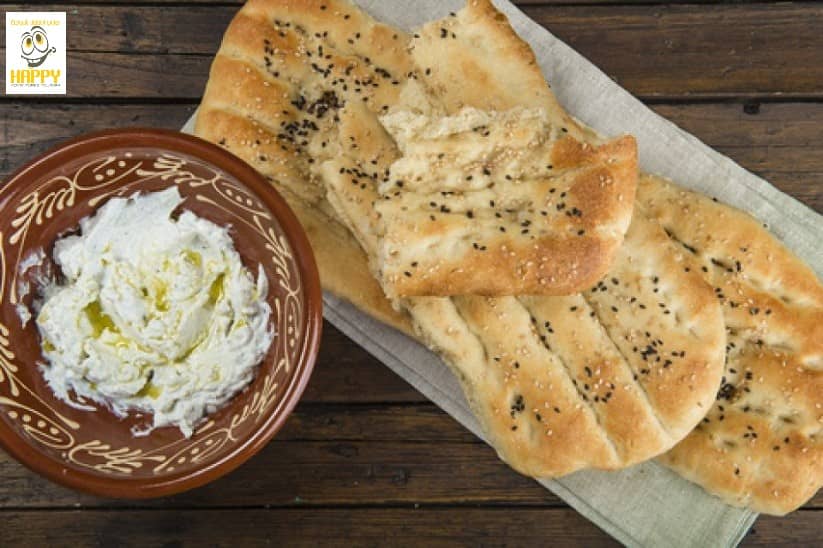 It is one of the most popular dishes on the list of the best Dubai cuisine, a very thin and large loaf that is squared at one end and point at the other because of the bakers who stretch the dough, lay it on the floor of the oven covered with hot pebbles, and then the whole wheat served rectangularly or plain in shape with kebabs, Bulgarian feta, and basil. Iranian Sangak is the go-to food item for foodies, bread lovers, and health freaks.
5- Al Machboos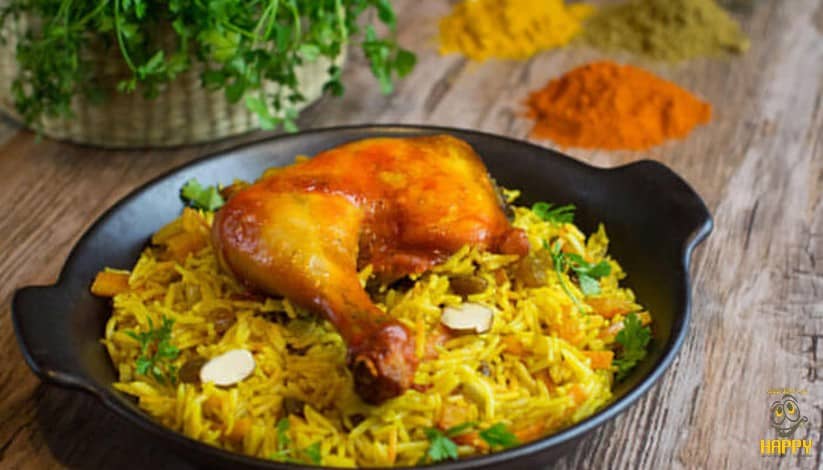 Machboos is a national delicacy of Bahrain, Qatar, and Kuwait. In this dish, rice, and meat (chicken / goat / shrimp / fish / camel / lamb / beef) is used as the main ingredient. This is a slow-cooked dish to give it the most delicious flavor but make sure you have this with salad and raita then it will be supposed to be heavenly. The Machboos in Qatar is called Kabsa and look similar to Biryani. Whenever you have guests coming over for dinner or lunch serve them Al Machboos will love or In the restaurants, it is served on a large platter with raita (yogurt) and salad.
6- Mandi - A Meeting with tradition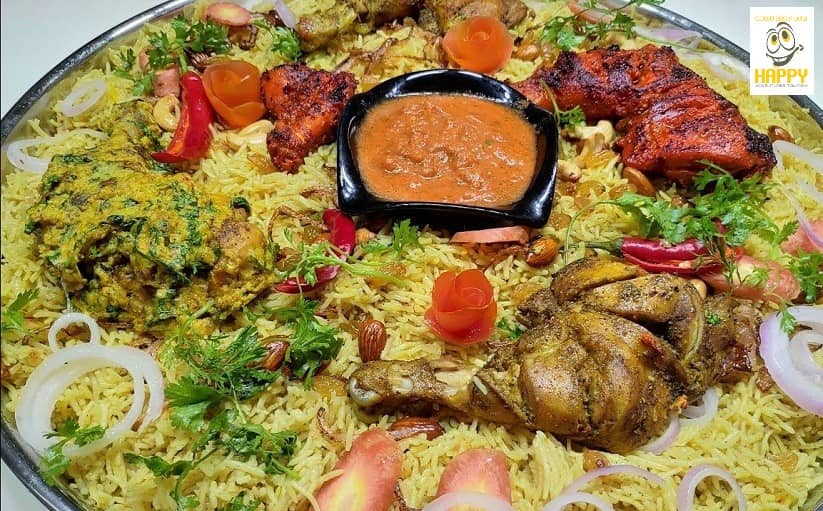 Mandi is also a popular dish in Dubai consisting of meat marinated with spices and the steamed rice giving a very amazing taste that treats your taste buds, it is also known as "Madfoon" or "Madbi". This dish is a long process like Al Machboos, where the meat is cooked for long hours and served with steamed rice. The locals and the tourists are much down for Arabian Cuisine, so they enjoy this ravishing traditional food of UAE across the country.