Budget Breakdown – Enjoy a 2 Day Trip in Dubai
Short Trip: A Perfect 2 Day Itinerary for Your Dubai Trip
Imagine visiting the most beautiful place of the Earth and spending a relaxed time there enjoying the delicious meal and getting closer to nature. Feels exciting right?
Take a fantastic 2-day stopover in Dubai and find why this city is unlike any other place in the world. Everything in this mighty city seems to be a lot bigger and better. You need not get worried about this short trip as there are some pretty amazing places that you can explore on a 2-day journey too. Such wonderful attractions of the Dubai city will delight you, and you will scream with joy.
Dubai in 2 Days: An Enjoyable Travel Guide
Start the tour with full enthusiasm and enjoy all that you desire to. The best months to visit this incredible city are from October to March but other months are not that bad too. If you like summers, then do visit it from April to September.
Recommended Read
: Morning Dubai City Tour & Evening Desert Safari & Creek Dhow @150AED
Day 1- Dubai City Tour and Evening Desert Safari:
Dubai is a remarkable city whose primary motive is to amaze its tourists and make it the most loveable tour destination of the world. It worked hard to achieve all this popularity and successfully marked itself among the top 10 most visited places of the world.
An Amazing Dubai City Tour:
Dubai city will prove to be love at first sight for you, and you will get cheerful as you start your trip. This city is a big Wow with many fantastic and charming places.
Get yourself unchained from the daily packed routine and enjoy a short Dubai city tour with shopping, partying, sunbathing and many interesting sporting events.
Outstanding Constructions:
You will witness the notable architectural landmarks here that you won't find anywhere else.
Some of the top attractions that you will explore in this beautiful tour include:
Dubai Museum
Dubai Creek
Jumeirah Mosque
Jumeirah Beach
Burj Al Arab
Mall of Emirates
Burj Khalifa
Dubai Mall
Evening Desert Safari: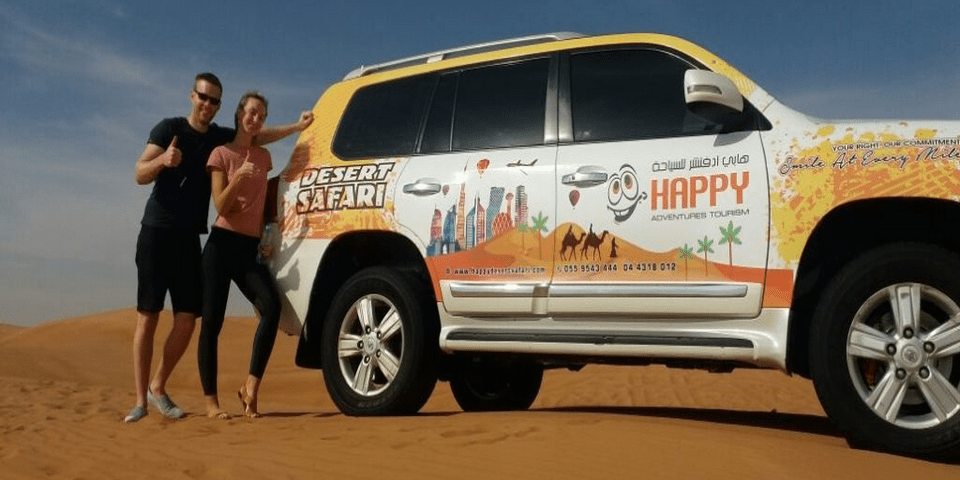 After enjoying the Dubai city tour during the day, you can have the best evening desert safari. This must enjoy the trip in UAE is worth every penny, and you will have adrenaline pumping experiences as you drive past the city and enter the vast desert in an air-conditioned Land cruiser.
Set yourself in an expedition as you bash down the dunes with a thrilling ride. Kickoff your mesmerizing adventures as you find yourself among the soft dunes with a red tone.
Beautiful Sunset:
Absorb the beauty of the lovely desert as the sun sets in the amber sky with a memorable view that you won't be able to enjoy anywhere else.
Comfort in Bedouin Camps Likes nowhere else:
There is a blend of modern luxury with a cultural evening waiting for you in the traditional Arabic camp in the desert.
The dazzling entertainers will amaze you with their outstanding performance as you enjoy the lovely dinner.
Stunning Inclusions:
The most common and enjoyable inclusions of desert safari are:
Dune bashing
Camel riding
Arabic Dress Photography
Sandboarding
Tasty BBQ dishes
Exciting entertainment shows
Day 2- A Wonderful Dhow Cruise Dinner and Visit to Dubai Mall: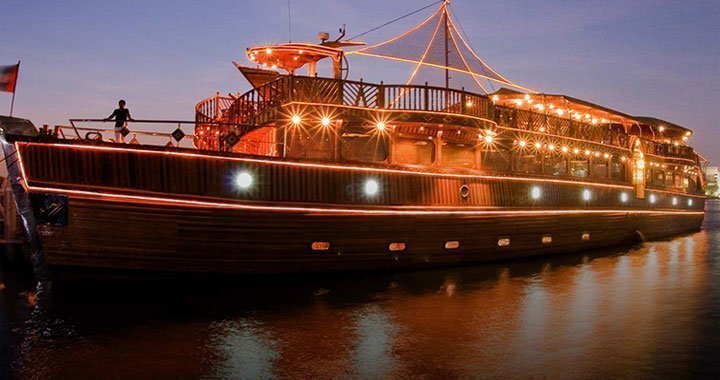 Now as you are done with the Dubai tour and the evening desert safari in the Day 1, set out for a more fun on Day 2 too. You can enjoy a lovely and a free of cost visit to the giant Dubai Mall during the day and have a beautiful Dhow cruise journey at night for your Day 2 in this city of golds.
The shallow water of Dubai Creek hosts the fishing industry and the local pearls that are amazing.
Dubai Mall: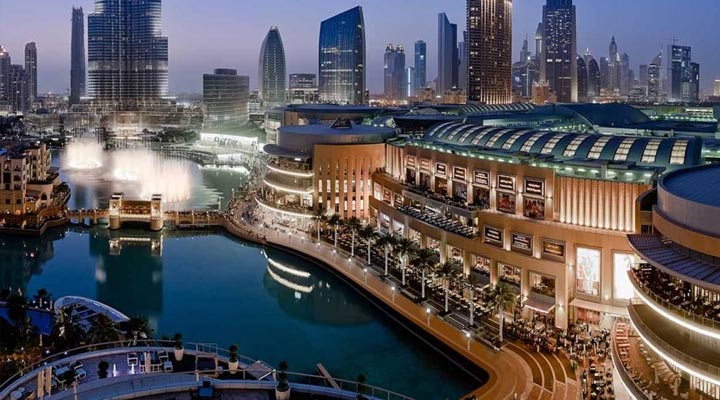 Dubai Mall occupies an area of 12 million square feet and is the best choice of shopaholics. It offers a plethora of high fashion boutiques and the best restaurants serving the delicious food across the globe. Moreover, in this mall, you can enjoy sighting the underwater zoo.
Dhow - A Part of Dubai Lifeline: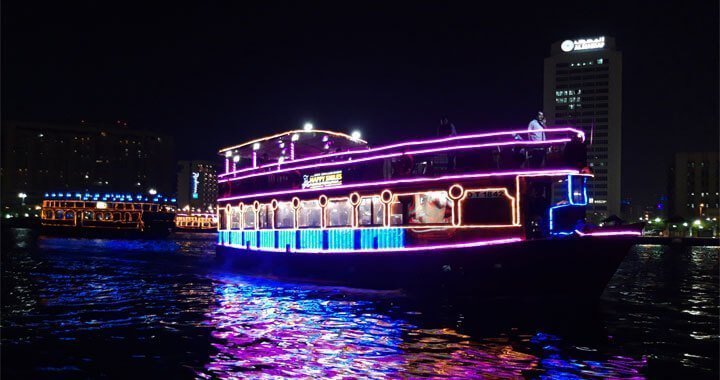 Dhows are an essential part of Dubai's lifeline with wooden boats that were used once for fishing purposes, and the Cruise dinner is a popular hit among the leisure lovers traveling to Dubai.
Magical Dhows with the Air-conditioned Deck:
The traditional dhows give a magical experience with an air-conditioned lower deck where you can enjoy the fantastic sights while the upper floor is open to have the fresh air.
Incredible Sights:
Dubai Creek has been a central point in this region's development. You can witness the bustling city area of Bur Dubai, and the Deira spread on either side of the creek. The ancient monuments of this place offer a panoramic view from the Dhow cruise.
Romantic Dinner:
Dhow cruise is also well-known for the romantic dinner and lively shows. Enjoy an impressive sail with the best international dinner under the shining stars. The menu of this beautiful dinner consists of many dishes that will tickle your taste buds forever.
Entertainment on the Cruise:
Your few hours trip in the Dhow will prove to be an enlightened and entertaining experience. You will be delighted by the on-board entertainment including the Tanoura Dance, magic shows, and the singing performance.
Conclusion:
Although it was a short 2-day itinerary, it is recommended to stay in this lively city for a long time so that you can easily explore all the beautiful attraction it hosts. There are many incredible sights to witness in Dubai that you will surely miss on your way back to your sweet home.