Mushrif National Park - An Astonishing Park in Dubai
Posted On: 07-03-2022
Dubai is the golden city blessed with a number of astonishing attractions. Including the beautiful theme parks, indoor amusements, desert safari Dubai, water activities etc. But Mushrif National Park that's been around for years, seems to own it all beneath one shelter. From the adrenaline junkies to the animal lovers, supplemented with over 70,000 regional Ghaf trees. It is best known for the home to numerous local birds. There's something for everyone.
Apart from its entire natural magnificence, you will discover here numerous man-made appeals present. Such as barbecue installations, an astronomy centre and the International Village. Having so much functionality to do at the park, here's a checklist of what you can wish to encounter at Mushrif National Park.
Mushrif National Park Dubai - Detailed Information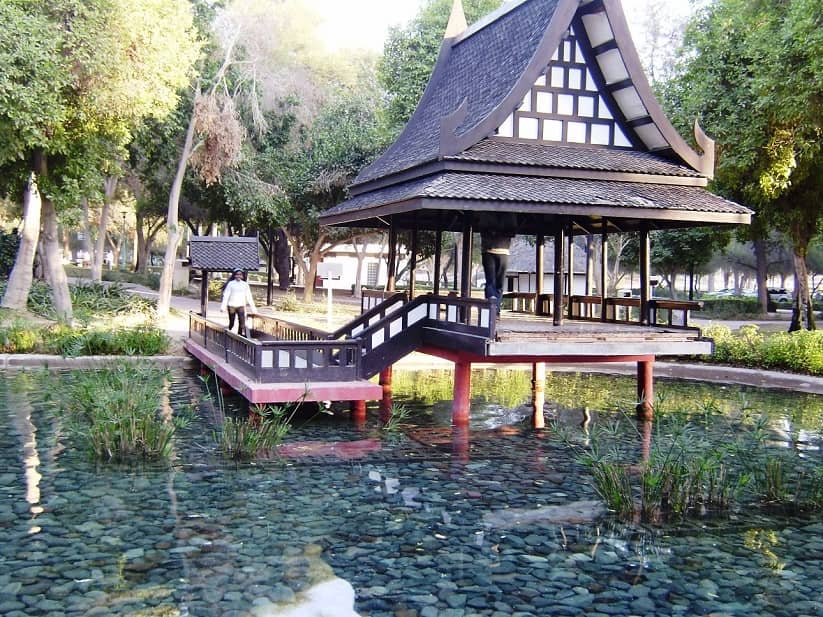 Facts:
Mushrif National Park is the ancientest public park in Dubai. It is unlocked in 1974 by the Dubai Municipality,
It originally travelled more than 125 hectares, However, more than 300 hectares were counted to the grassland.
It is a covered ground enhanced by indigenous Ghaf woodland.
The park participated in a central renovation in the late 1980s. which was later disclosed as the region of the 18th National Day celebrations.
It is for all age groups. Including play areas for kids, electronic games and a theatre.
It is surrounded by a wild forest, where you'll discover more than 70,000 local trees.
You'll also get to enjoy Camel riding and Horse riding.
Besides outstanding facilities and services are available for picnics, BBQ setup service and comfortable shadowy walks. The sprawling lands are also popular for their Al Thuraya Astronomy Centre, International Village and Aventura Park.
Ticket Fees:
The entry charge for Mushrif National park is 3 AED per person.
However, 10 AED will be charged per vehicle.
Also, children under three years old are free of charge.
Timings:
From Sunday to Wednesday, the Mushrif National park opens from 08:00 hrs to 22:00 hrs
From Thursday to Saturday, it opens from 08:00 hrs to 23:00 hrs.
However, the timing will be noon - 23:00 hours during Ramadan.
Location:
Ensconced along the Airport Road, It is located on Al Khawaneej, Deira's Uptown Mirdif site.
How to Reach:
If you're planning to reach Mushrif National Park via bus, then you can take to 11A route.
If you're arriving via your own vehicle, then reach the E311 road. From there, you will find signboards that will guide you in the direction of the park.
You can also come via metro stations. There are numerous metro stations, such as Etisalat Metro Station on Green Line and Rashidiya Metro Station on Red Line. Where Etisalat Metro Station is the closest one to your destination. Then simply hire a cab, it will drop you at the park within 10 minutes.
National Mushrif Park Top Attractions
COVID-19 Guidelines:
Before getting to know the top attractions at the National Mushrif Park. Must check out the COVID-19 guidelines:
Visitors must wear masks every time.
The entry fees will be paid via NOL card only.
1. International Village:
In this special feature of the park, you'll discover model cabins that characterise the classic style residence of various territories of the world. There are approximately thirteen of them, which are varying from the imitation of traditional Nubian, Arabian and stone cabins to Chinese, Dutch, Thai and Burmese style with windmills.
The model is neighbouring each other and is incorporated with graceful walkways. Besides, having cool water elements, such as ponds.
Entry Fee: They are accessible with the Park visit OR No Charges
2. Aventura Park:
It is the promising and leading family adventure park inside Mushrif Park. Aventura Park has Folded away between the organic ghaf tree forest. This is a flawless zone for thrill-seekers to create the most common rope course and 80 plus Highline movements.
With multifarious trajectories available to bring your pick from, it's perfect for every age and capability. Rangers with quick, leisurely 19 challenges are specifically for children.
On the other side, challenges that comprise the territory of Explorador are just assembled for families. To have maximum enjoyment and exhilaration on their bridge and zip line hovering experience.
Actions evolve extremely as you carry to Aventura whose 15 stuff are flawless for both kids and adults.
Furthermore, Thriller is the considerable characteristic of all Aventura rotations. Because it authorises you to dash via trees. It has a 160-meter-long zipline.
Ultimately, representative of its title, Extreme is conspicuous for daredevils. it's concluded with the considerable mysterious impediments. Including surfing across trees, 25-meter-high Tarzan Jump and a heart-racing rope walk.
Entry Fees:
For Adults, the fee is 185 AED, having a height over 1.14 metres.
For those, the fee is 149 AED, whose height is below 1.4 metres.
3. Mushrif Equestrian and Polo Club:
This is one zone of the Mushrif National park that is zero quick of a supreme and lavish Equestrian league. Planning of this go-to destination for those who are obsessed with horses.
Apart from stable management services, showjumping and livery, it serves all classes of horse riders. Also, it presents immaculate intimate and batch class packages.
So brace yourself for a picturesque horse ride amongst the genuine desert environments. For every Equestrian excursion with a wrench, you can choose for the famous moonlit horse ride.
Entry Fees:
A 90-minutes horse riding session costs 300 AED
4. Al Thuraya Astronomy Centre:
Al Thuraya word-for-word represents a constellation of stars. For which, you can predict to endure in the confidential sentiments of heavenly objects. It's the first-ever establishment in the United Arab Emirates that has been only assembled for the study or study of science and astronomical bodies. The major feature here is a massive telescope which is fairly the most extensive of its type in the territory.
This not only shows you a more intimate glimpse at the galaxies or stars. But also permits you to acquire a more in-depth knowledge of the heavenly bodies. There is also a devoted Astro Shop, which allows you to hire or buy high-tech telescopes.
Entry Fee:
No Charges
Best Experiences and Activities of Mushrif Park
1. An Enjoyable Picnic:
The green lounge in the surroundings of Mushrif park presents a simple & quick positioning to spend some quality time with your loved ones. Besides, enjoying an amazing dose of vitamin D is associated with enjoyable moments and ample fresh air. This area assembles a fabulous establishment to sit back and relax with friends and family. So get ready to enjoy your picnic and load your yummy food and juices for your weekend excursion in Dubai.
BBQ Setup:
To spend quality time with your beloved ones, there is absolutely nothing like a BBQ party during the winter or summer season in the evening or nighttime. Also, the extensive barbeque spot within the green spectrum of Mushrif Park assembles it into an attractive location for a laid-back excursion in Dubai. Bring your food to eat, such as seafood/meat/vegetables, juices, sauces, etc. A day out from the hectic routine, reduce your stress in the barbeque craters formed in a pleasant atmosphere.
A paradise for Swimmers:
The Mushrif National park encloses two swimming pools (each is 25 meters). Both are retained, with one for ladies and one for gents. To have access, a little charge of AED 10 for grown-ups ones and 5 Dirhams for kids involves. However, the mode of payment must be done via NOL card.
Bike Riding:
If you're a thrill-seeker and looking for some adventure along with these things to do. You can pedal roughly its reliable tracks applied out for cyclists. Also, don't forget to wear a helmet or carry all necessary safeguards. Like the proper use of lights to guarantee both you and your companion is safe.
Watching Beautiful Birds:
This is another next level thing to do to get nearer to the place's picturesque magnificence. There are more than 110 bird species to inspect, this place is a paradise for bird sightseers. The principal interest is Pallid Scops Owl whose screams is listened to after dark. Though it's challenging to stain. Eurasian Collared-Dove, Arabian Babbler, White-cheeked Bulbul and Grey Francolin are the additional birds repeatedly encountered here.
Several Out Door & Net Games:
Play volleyball, basketball or football with your buddies. There are earmarked areas across the place. However, you expect to assemble your energy or examine to design your hand coordination.
Finish Line:
Enjoy your time at the Mushrif National Park but make sure to acknowledge some tips for the memorable experience. Which are
If you want to spend some quality time with your family try to visit during working days. Because it is crowded during weekends.
The pets are not allowed inside it.
If you visit to enjoy a BBQ party with your loved one. Make sure to come during the winter season.