Sail Over the Water In Dubai
Posted On: 08-11-2023
Visitors and locals alike will be delighted by the variety of attractions Dubai has to offer. It includes malls, theme parks, stunning beaches, and skyscrapers. If you've seen the main attractions in the city and want something new, think about hiring a yacht. Or it is going on a dhow tour to get a different perspective of Dubai.
On these waters, you may see both a luxurious boat and an antique wooden dhow sailing. A luxury yacht cruise is a must if you want a taste of modern high-end life in UAE's golden city. But don't forget about the historical and cultural treasures of the UAE. For a unique experience, take a dinner cruise aboard a traditional dhow boat in the marina.
Ways to Get the Enchanting Glide in Dubai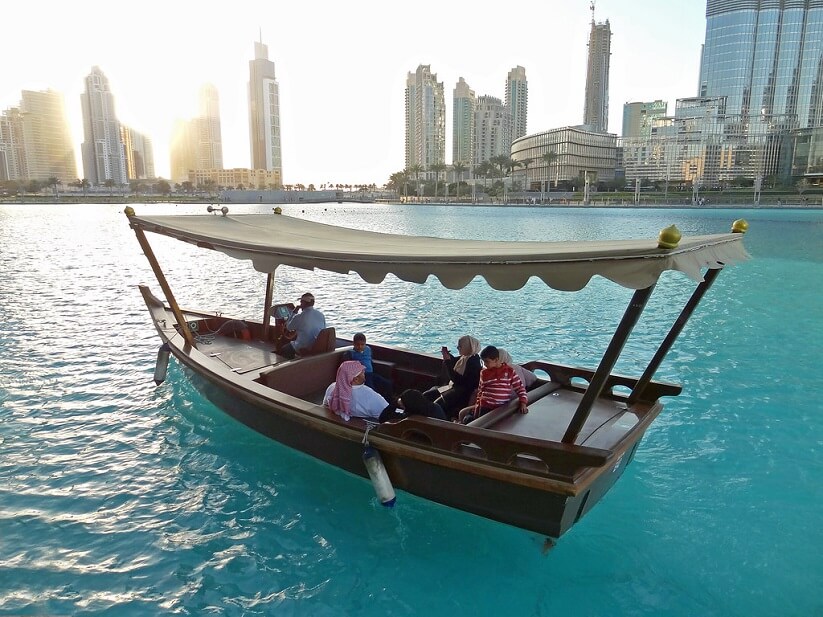 Additionally, you want to think of crossing the Creek with an Abra. It is a classic water taxi that has a different size than a dhow but a similar style.
Abras are presently utilized as commuter boats, as opposed to dhows, which were historically used for trade. About 20 people can fit inside an Abra, which makes crossing Dubai Creek between Deira and Bur Dubai easy.
The Abra is a useful substitute for water taxis, which are a popular option for daily commuters, especially in situations where there is traffic congestion nearby.
Mind Blasting Opportunity:
Abra rides are a fantastic opportunity for visitors to see the UAE's more culturally diverse side. As you cross the lovely canal, you may take in the sights of the busy Creek. Sharing a vehicle with other people only costs roughly 1 dirham, making the fare extremely reasonable.
It will cost you roughly 20 dirhams to charter the full Abra boat. The Roads and Transport Authority is responsible for Abras.
Cherishing the Moment:
The most charming moment to enjoy this experience is at dusk, when visitors and locals alike can see how the city changes as seen from the sea, with its streets and buildings coming to life and a mystical aura being created. If a yacht or dhow cruise appeals to you, you can easily reserve a trip with a firm and choose a day that works with your schedule. For larger occasions, you may also reserve the entire boat or a table for your group.
Savour a five-star dining experience with amazing vistas and intriguing performances
A team of highly skilled professionals prepares and serves your food with expertise, attending to all of your needs. The food is a tasty blend of several cultures, with both well-known favorites and mouthwatering new specialties to try. Make room for delicious desserts, such as classic Arabic pastries.
While cruising the sea, you can take in the breathtaking Dubai skyline. It happens through the windows and takes in a specially curated live show.
Dubai cruises offer a special chance to see the city from a different perspective. It lets guests enjoy both its modern and historic aspects. Book a table on an evening cruise for a romantic dinner with friends or family. Or just spend some time on the lake by yourself. Reputable tour operators can help you see the sights. You may also participate in activities that are scheduled.