Ajman Night Clubs – Savor the Lively Nocturnal Scene in Ajman
Posted On: 15-04-2023
Why not explore Ajman, one of the less renowned emirates, and indulge in its nocturnal revelries by patronizing its nightclubs? The majority of travelers to the United Arab Emirates tend to prioritize Dubai city and Abu Dhabi city. This is due to their abundant attractions and activities. However, the remaining emirates, though not as prominent as Dubai, hold significant value.,
Ajman Night Clubs - A Brief Overview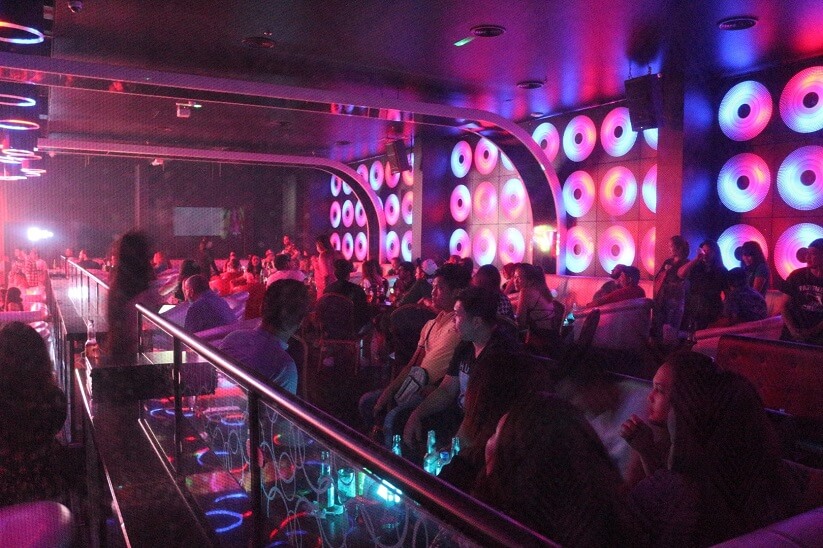 Catching Sunrise:
Although it's the tiniest among all the Emirates in the UAE, Ajman's size doesn't detract from its allure. This emirate boasts picturesque landscapes and bustling nocturnal amusements. It is stunning shorelines and numerous tourist attractions. Not only does it enchant visitors, but it also captivates the locals. If you're keen to learn more about the nightlife in Ajman and its top nine nightclubs, read on.
1. Cosmic Bowling:
Cosmic Bowling, situated at the Ajman Hotel, merges entertainment and libations, resulting in a delightful venue for those who relish bowling and nocturnal revelries.
Also Read: haunted places in Dubai
This establishment guarantees a unique experience that surpasses others and is perfect for celebrating with your companions. Cosmic Bowling furnishes you with an exhilarating bowling experience. It is an extensive selection of beverages, convivial company, personalized music selection (don't forget to inform the DJ), and much more. Sounds impressive, don't you think?
Address: Lobby Level
Timing: from 08:00 PM to 02:00 AM
The expense for two persons is 250 AED
2. Thirsty Horse – Sports Bar:
What distinguishes Thirsty Horse as one of the premier nightclubs in Ajman? Suppose you're a resident returning from work or a tourist who's had a long day of sightseeing. You'd like to crave a place to unwind and conclude your day joyfully. Thirsty Horse can provide you with just that, This establishment offers not only drinks, food, and dancing. But broadcasts live sporting events, ensuring a memorable experience.
Address: Radisson Blu Hotel at Al Jurf
Timing: from 12:00 PM to 03:00 AM
The Cost for two people is 225 AED
3. The Deck Pool Bar & Grill:
True to its name, the poolside bar exudes a splendid array of libations, delectable cuisine, and cordial hospitality. One of the bar's must-try offerings is its handcrafted cocktails. Picture relishing the most exquisite cocktails while being caressed by the refreshing breeze. It is seated by the poolside with your companions. What more could you ask for?
Address: Radisson Blu Hotel at Al Jurf
Timing: From 11:00 AM to 09:00 PM
The Cost for two people is 280 AED
4. Blazon Lounge:
Blazon Lounge stands out as one of Ajman's finest nightclubs, delivering an exceptional nocturnal escapade. If you believe that a bar must provide a potent blend of drinks and music, then Blazon Lounge exceeds expectations. This establishment is renowned for its beverages, cigars, cuisine, and, most notably, music. Visiting this bar would undoubtedly make your Ajman night unforgettable
Address: Lobby Level at Ajman Hotel
Timing: from 06:00 PM to 0300 AM
The Cost for two people is 300 AED
5. 1897 Bar:
Behold one of the most alluring nightclubs in Ajman - the 1897 Bar. This establishment boasts unparalleled service, a striking atmosphere, and superb beverages. The way they cater to its customers is one of the main factors that distinguishes this bar from its peers. From time to time, there will also be performances to keep you captivated throughout your sojourn.
Address: Shk Humaid Bin Rashid Al Nuaimi Street at Kempinski Hotel
Timing: from 0:006 PM to 0200 AM
The Cost for two people is 275 AED
6. Zanzi Bar:
Zanzi Bar, flaunting a breathtaking waterfront, is indisputably one of Ajman's finest nightclubs. It is renowned for serving the most exquisite cuisine, affording the most captivating sea view. Besides it is providing unparalleled hospitality and more. If you're seeking a delightful night out, Zanzi Bar should be at the top of your list. With an extensive array of delectable cuisines, both your taste buds and stomach will be thoroughly satiated.
Address: Poolside at Ajman Hotel
Timing: from 04:00 PM to 12:00 AM
The Cost for two people is 380 AED
7. Bab Al Bahr:
If you plan on visiting any of the nightclubs in Ajman, omitting Bab Al Bahr from your itinerary is out of the question. Without a doubt, this establishment is worthy of a visit. Picture yourself seated on the terrace & enjoy sipping a drink, listening to live music, and feasting your eyes on breathtaking beach views. These are some of the elements that make spending an evening at this bar an unforgettable experience.
Address: Ajman Saray
Timing: from 10:00 AM to 02:00 AM
The Cost for two people is 350 AED
8. Baywatch Bar Al Rumailah:
Baywatch Bar Al Rumailah is an entertaining nightclub in Ajman that's worth a visit. Even locals are fond of it, making it a great place to meet new people. With a cold beer in your hand, music filling your ears, and a friendly crowd to keep you company. As well as your experience here will be nothing short of amazing. What draws crowds to this venue is its affordability - it's one of the most reasonably priced nightclubs in the region.
Address: Al Rumailah
Timings: from 10:00 AM to 12:00 AM
The Cost for two people is 100 AED
9. Kiyi:
If you are looking to explore the vibrant nightlife of Ajman, then this nightclub is a must-visit destination. It offers a relaxing atmosphere where you can enjoy sipping on beers or smoking hookahs while relishing the delectable food they serve. The interiors of the nightclub are aesthetically pleasing and create a happy vibe.
Address: Fairmont Ajman at Sheikh Humaid Bin Rashid Al Nuaimi Street
Timings: from 06:00 PM to 01:00 AM
The Cost for two people is 300 AED
Wrap up:
Doesn't it sound exhilarating? As you have witnessed the magnificence of Ajman's nightlife and the abundance of bars it hosts. So why not explore and indulge in it yourself? The region is a remarkable travel destination with numerous exceptional bars to revel in. It is making your UAE trip truly thrilling and memorable. However, planning your holiday is a crucial aspect. How would you go about it?