Dubai Spice Souk - A Complete Guide for First-timers
Posted On: 05-10-2022
Every region in the United Arab Emirates has its area to shop at budget-friendly rates. They are in the middle of Dubai city, encountered and are placed in the ancientest fraction of the city. Besides, around which the remainder of the town has developed over the centuries. These markets are best known as the "souks" like Dubai spice souk or "bazaars" in the Middle East or South Asia.
In an early-modern era before the reach of electronic media and general refinement. The best of the traders who export similar products was in the identical region of the market. Along with their stalls including Dubai spice souk right successive to each other. This compelled it simply for consumers to discover what they were glancing for. Often each parkway in the Dubai Spice souk would be labelled after the merchandise sold there. Such as seasonings, perfume, carpet alley, gold lane, butcher street etc.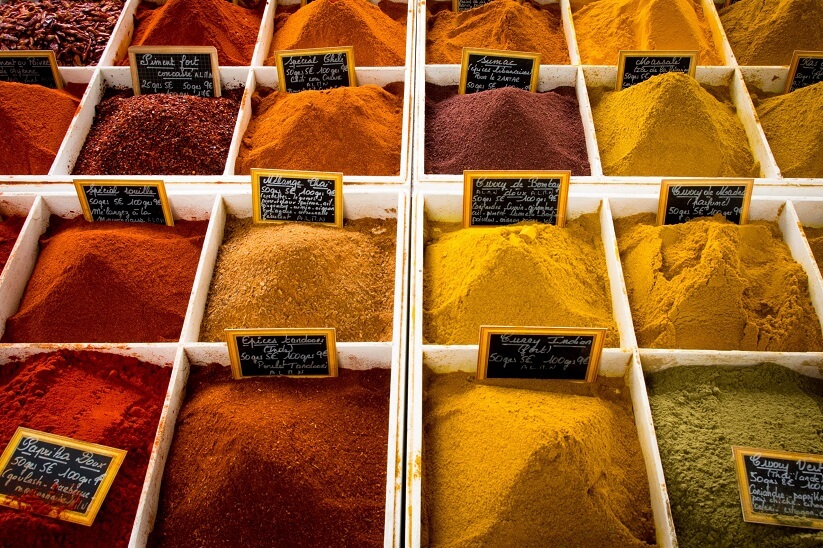 Dubai Spice Souk - What to Expect
The souk of Dubai is one of the historical and best-popular needs in the district. Dubai's locale is close to the opening of the Persian Gulf positions. It is strategically on the biological business paths between Iran, India, Iraq, East Africa, Saudi Arabia and Yemen.
Of all the properties launched there in the bazaar, the perfume and seasonings are the best exotic, aromatic, and visually sensational. The small seasonings arrive every day via boat and are emptied on the landing along Dubai Creek. Besides, ferried into the spice souk where they are spotted in front of the dealers' stores for sampling. The Souk is a blend of pictures, creaks, and scents that temptingly attract you.
Location:
The Dubai spice souk is situated after the Gold Souk in Deira Creek on Baniyas street. You can grab a ride of Abra or a water taxi from Dubai creek and it's a quick stroll from there. However, you can also grab a ride in the metro to the Al Ras metro station, and walk to the bazaar.
Opening Hours:
It opens from 9 AM to 10 PM on Saturday to Thursday. Meanwhile, on Friday, it opens from 4 PM to 10 PM.
Where is it First Experienced?
It was in the Dubai Spice Souk that you will get to encounter a few of the seasonings. The vendors are giving through "Spice Your Life." In which the sample "Za'atar" is a variety of condiments and extra seasonings. It is widely employed throughout North Africa and the Middle East. The merchant invites the people into his store or Bazaar for tea and a chat.
Is it Great! It will have a flavour of soil-like herbs and citrus. That will roll the reasonable olive oil and bread into a few different and tasty ones. The simple new flavours could renovate your meals into like so much additional than only another kind of lunch or dinner. It is the seasonings that rendered all the variation.
Dubai Spice Souk for International Visitors
For tourists, Spice Souk is the best traditional formal market in Dubai. It has also been a well-known tourist temptation over the ten years. As it demands a mixture of scented spices. The Dubai Spice Souk is placed in Deira, second to the Dubai Gold bazaar. It is an active and pungent marketplace. As soon as you arrive in these limited streets, get prepared for a receptive encounter. Along with flavours from numerous countries. Suggest the environment as you're inducted to mounds of aromatic flavours and herbs from each stable. You need to make sure to locate some strong-smelling seasonings. As well as soft and sweet flavours.
Also Read: Explore Love Lake
How do Dealers earn From It?
The spice souk is residence to about 150 dealers trading a mixture of different spices in tiny piles. The merchant's commodity up fresh seasonings like dried flowers, pods and herbs daily. That is exported from different regions such as Pakistan, Iran and India.
As you step into the market, you will explore these relishes smartly displayed in gunny pouches in front of every storefront. Residents roll on a shopping rampage at the market of spice every week. Meanwhile, international visitors, throng here to admire the active colours of the herbs and seasonings. Then click photographs for memories and of course, acquire some fragrant zest. There's so much that international visitors can acquire at the Spice Souk. There's an entire spectrum from kitchen essentials to remedial herbs and fragrance burners. As well as dry fruits, hair oils and basmati rice.
What can you get here?
The spice souk has an agreement of powerful and light seasonings. You can discover your flavour tacks, like Sichuan peppercorn, cinnamon sticks, cardamom, curry powder and coriander. The market also has a few unique intentions as well, a few of them living historical dried cucumbers, preserved lemon and orange peel.
If you're mainly peeking for Arabian seasonings, then you're in a perfect position. You can uncover a broad spectrum of Arabian goodies here from Sumac to sesame seeds. One of the best traditional flavours that you can get at here at the shop is Saffron. There are numerous extents of saffron here and it would be a gimmick to want the privilege of saffron. So ensure you assign the true saffron.
Some Tips Before you Visit:
The best time to tour the Dubai Spice souk would be during the late evenings.
There's a lot to explore and see at the bazaar. So make sure to plan a tour during your entertainment time so you don't end up moving quickly.
Wish to flavour your lunch or dinner? Then you definitely have to get a tour of the Spice Souk during your stay in Dubai. You will uncover a mixture of perfumed seasonings. That you'll subside in love with the aroma. The promising views in Dubai have been a popular thing to do for tourists but this thing is amazing for its regional markets and it should necessarily be included in your itinerary. Plan a family excursion to the whole UAE with Happy Desert Safari and get your custom-made itinerary.