Lamcy Plaza Dubai - A Detailed Guide for Visitors
Posted On: 31-05-2023
Lamcy Plaza is a shopping center in Dubai's Oud Metha neighborhood. This market has five stories and over 150 retailers, a dining court, and a familial leisure center. Besides a small movie theatre. Paris Gallery, Shoe Mart,, Daiso, DOT, Al Maya Hypermarket. As well as the Style Studio are among the notable establishments within this emporium.
Lamcy Plaza in Dubai - Activities To Explore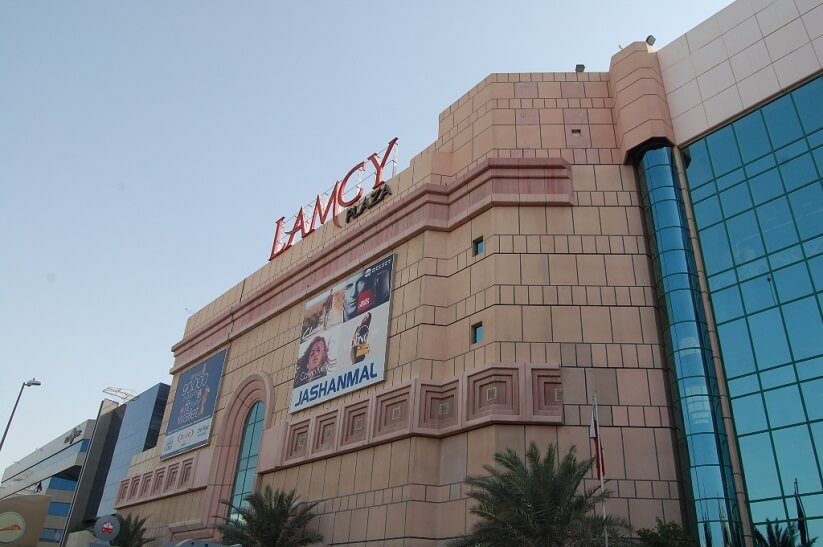 Lamcy Plaza is a shopping mall in Dubai's Oud Methaneighborhood. This bazaar features over 150 retailers, a dining court, a social recreational center, and a small movie theatre spread across five floors. Notable establishments within this emporium include
Paris Gallery
Matalan
DOT
Shoe Mart
Matalan
Daiso
Style Studio
Al Maya Hypermarket
Jewelry:
Pure Gold is another notable establishment in this area, specializing in the sale of magnificent platinum jewelry. If you're looking for the newest, most fashionable timepieces on the market, don't miss out on the Rivoli boutique. It is known for its broad assortment of designer watches. Those who enjoy watches may be interested in visiting the Watch House and the Hour Choice. When looking for cutlery, a trip to the prestigious Al Kananah Silver institution is strongly advised. Furthermore, Kini Diamond Jewellery deserves special note.
Shopping:
The emporium has also received praise for its selection of sporting apparel, including golf gear. The shopping center's Cinema City, as well as a plethora of booksellers, are notable additions to the establishment. It is worth mentioning that the emporium's broad library primarily includes Indian films.
Also Read: Ibn Battuta Mall in Dubai
Fun City:
The Fun Oasis is a special refuge within this emporium, giving respite for youngsters while their parents shop. The beautiful gastronomic realm of the Lamcy Plaza includes an array of prestigious restaurants and cafés. They are serving delightful culinary masterpieces, that should not be neglected. Furthermore, a huge hypermarket within this shopping complex is a sight to behold and should not be missed.
It is worth noting that this emporium is located in a region overflowing with a dynamic community of Pakistanis and Indians. As well as a profusion of clubs and international schools. Furthermore, near the shopping enter are the famed Eleganza Apartments and the Mövenpick. A renowned hotel that serves as the district's focal point. In addition, The prestigious Al Nasr Leisureland complex is nearby for amusement. They are guaranteeing plenty of fun for guests exploring the neighborhood
Shopping Mall:
The aforementioned emporium is well-known for attracting a large number of customers. Besides, it is regarded as one of Dubai's most prominent attraction and well-known shopping places. They are ranked among the top ten. The mall has been methodically separated into distinct areas due to its vast size. Notably, one portion contains a culinary enclave with the finest assortment of cafés, bars, and restaurants. Besides, they are giving consumers a delightful gourmet experience.
The mall's following section includes a spectacular multiplex with a huge theatre catering to cinephiles. Continuing, one will come across the huge hypermarket zone. It caters to buyers' demands by offering a diverse range of products ranging from vital foodstuffs to trendy clothing. Furthermore, this shopping center organizes a variety of promotional activities and events designed to increase client involvement.
The shopping center changes into a breathtaking spectacle as the sun sets, embellished with bright illuminations that heighten the entire mood. Shoppers can enjoy an excellent shopping experience because businesses are open until 9 p.m., allowing plenty of time for everyone to enjoy their shopping adventures.
How many Floors are in the Lamcy Plaza Dubai?
Lamcy Plaza has a magnificent building with five floors, each with its terrace. The Plaza's vast center space on the ground level draws attention. Along with mesmerizing waterfalls and appealing embellishments, imbuing it with a unique look. Furthermore, an all-inclusive amusement center caters to children of various ages. They are not providing not only entertainment but also nursery services for their convenience.
If you're looking for well-known global brands, this shopping center is an excellent choice. Its facilities house establishments presenting prominent international fashion labels such as Levi's, Guess, Pierre Cardin, and Guy Laroche. A spacious parking lot awaits on the Plaza's outskirts, providing adequate opportunity for suitable parking options.
How to arrive at the Lamcy Plaza in Dubai?
If you live or find yourself in a location far from Oud Metha, don't worry; the Metro system provides a handy way to get to Bur Dubai. A short stroll from there will take you to the Plaza. Alternatively, if you do not have your vehicle, booking a cab is a great choice to assure a smooth ride to the Plaza.
Lamcy Plaza Dubai Timings:
Every day of the week, Lamcy Plaza extends a warm greeting to the public, providing accessibility. The stores are open from 10 a.m. to 10:30 p.m., starting on Sunday and ending on Wednesday. On the other side, the shopping center extends its hours on Thursdays through Saturdays, allowing shoppers to shop until midnight.