Explore Five Haunted Places in Dubai
Posted On: 15-04-2023
Dubai is renowned for its magnificence and charm, however, it harbors an eerie aspect. A few locations within the city are reputedly haunted & have haunted places. Besides they may prove unsettling for those with a faint heart.
There are several spooky sites in the city of Gold, including abandoned structures, tunnels, and villages. This city is unquestionably one of the planet's most alluring and visited destinations. Nevertheless, some occurrences fall beyond human control, such as paranormal activity and inexplicable phenomena that even this captivating metropolis cannot escape.
Haunted Places in Dubai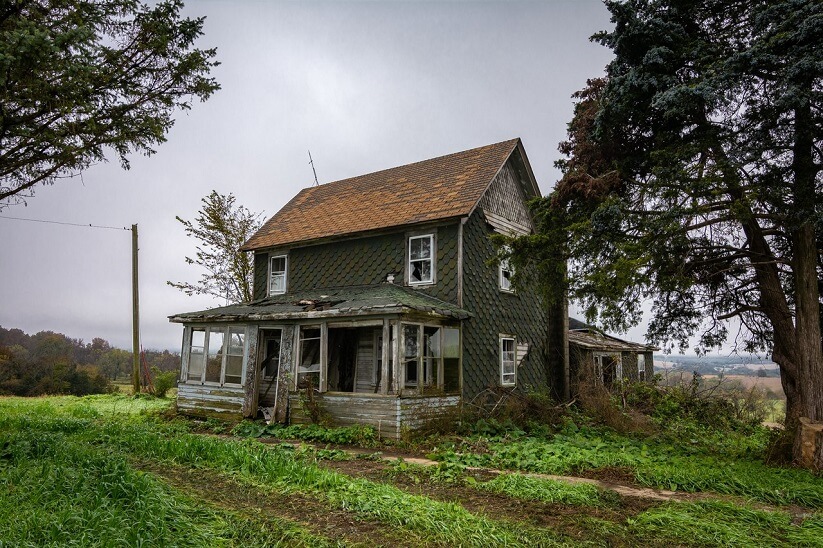 If tales of the uncanny have always stirred the recesses of your mind and you are eager to explore spine-tingling locations. Then these eerie sites in Dubai city will undoubtedly captivate you.
Furthermore, if you seek a peculiar encounter, consider scheduling a visit to Dubai. Besides, venturing to these haunted places to test your mettle! The choice, however, is ultimately yours to make. Yet, certain noises reverberate throughout these locations.
Dubai represents a marvel of human ingenuity. The transformation has taken place since its humble beginnings in 1971. Along with the other Emirates of the United Arab Emirates, is unprecedented. Once a modest trading outpost, the UAE's golden city is now among the world's most popular tourist destinations, drawing millions of visitors each year.
Also Read: Dubai Opera House
Inhabitants:
The inhabitants of Dubai are undoubtedly responsible for its present stature. Stunning skyscrapers, and vibrant streets adorned with colorful edifices. Also, the monument structures like the Burj Al Khalifa are just a few examples.
Whilst Dubai's main draws for tourists are typically man-made, it may come as a surprise to learn that there is an equally alluring. Yet the lesser-known facet of this city is not of human creation. Dubai is not solely reliant on adrenaline-pumping activities such as paragliding or bungee jumping to excite visitors and residents. Rather, it offers one-of-a-kind experiences that are impossible to encounter elsewhere.
One of the well-known excursions that can be encountered in Dubai is a Supernatural tour. This facet of thrilling tourism in Dubai is obscure to sightseers. These expeditions, wander through remnants of eerie events and otherworldly occurrences. They are certain to leave you astounded and intrigued from top to bottom.
5 Foremost Haunted Tours in Dubai
Wanderers yearn for an adrenaline surge with captivating tales about individuals. Besides, its edifices ought to be allured by the supernatural expeditions in Dubai. For those who have faith in apparitions and otherworldly occurrences, it's a no-brainer that this is an absolute must-do.
However, for those who are skeptical of the presence of spirits or any extraterrestrial entities. You should embark on this expedition as an opportunity to test your bravery and how well you hold up on the spook-o-meter!
Here is the inventory of the top 5 haunted places you can explore in your Dubai visit.
1. Al Jazirat Al Hamra:
Al Jazirat Al Hamra, otherwise called the Phantom Town, is Ras Al-Khaimah's most popular and highly-rated eerie destination. Situated an hour's drive from Dubai, this settlement was once home to three clans. However, as the town gained notoriety for its supernatural happenings, the clans abandoned it.
Also Read: Queen Elizabeth 2 Dubai
If you explore the surrounding areas, the residents will caution you to avoid the town after dark. Nevertheless, if you crave excitement and excitement, the location is yours to discover!
2. The Tunnel In Pan Emirates
Humans have an inherent fascination with tunnels. The prospect of what lies beyond creates a sense of thrill and trepidation, particularly in long and dark tunnels.
However, what if we add a touch of eerie stories and occurrences to the mix? That's what The Tunnel in Pan Emirates offers, also called the Tunnel of Darkness. The spooky tales and gossip surrounding unexplained paranormal sightings have always kept visitors on edge.!
3. Haunted house in Jumeirah
Jumeirah's haunted house, also referred to as the House of Devil, appears to be plucked straight from a Hollywood horror flick. You may have heard of instances where families flee from a residence due to paranormal activity. This house serves as a real-life manifestation of such incidents.
In 2011, a Filipino family inhabited this seven-bedroom abode and reported over a dozen ghostly sightings and supernatural occurrences throughout their stay. The locals continue to believe that negative energy surrounds the premises. Besides, even visiting the site can result in possession by evil spirits.
4. Al Khail Gate:
Al Khail Gate, notoriously dubbed The Scary Apartment, is purported to be a severely haunted location, surrounded by numerous eerie anecdotes.
Multiple residents of this complex have reported unexplained disappearances, with missing objects reappearing elsewhere without explanation.
Although the building is currently undergoing maintenance, the fact that three individuals have committed suicide within its walls cannot be disregarded.
The locals are well acquainted with this notorious site, and anyone can direct you to it.
5. Al Qasimi Palace:
No collection of eerie locations is complete without a supposedly haunted palace, and Al Qasimi Palace, also called The Haunted Palace. It is the great palace situated in Al Dhaith, which serves to fulfill that requirement.
A well-known haunted destination in the UAE's golden city, it is located a mere half-hour drive away. This massive palace was previously a crucial component of the Dubai Royalty. But now features a plethora of strange and unsettling tales.
According to widespread rumors, children's faces are visible peering out of the palace's windows at night, despite the structure being abandoned and eerie.