Al Reem Island - Explore Abu Dhabi's Charm
Posted On: 09-07-2023
The most sought-after location in Abu Dhabi is Al Reem Island, where opportunities, and activities. Besides, the distinctive architecture support thriving and contemporary societies. Al Reem Island has evolved over the past 10 years into an attractive urban oasis.
It is bursting with magnificent residences and office towers built by internationally renowned builders. Like Reem Investment, Aldar, and Tamouh Investment. The island attracted notice when it became one of Abu Dhabi city's first independent zones, allowing foreigners to own property there.
A diverse range of families and professionals are drawn to
Shams Abu Dhabi
Marina Square
City of Lights
Najmat Abu Dhabi
They are comprised of four unique subdivisions. Each of these areas boasts its individualistic way of life. As desert safari Abu Dhabi is one of the most demanded attractions but have you ever wondered Why locals advise finding your future home on Al Reem Island is as follows:
Al Reem Island in Abu Dhabi - A Brief Overview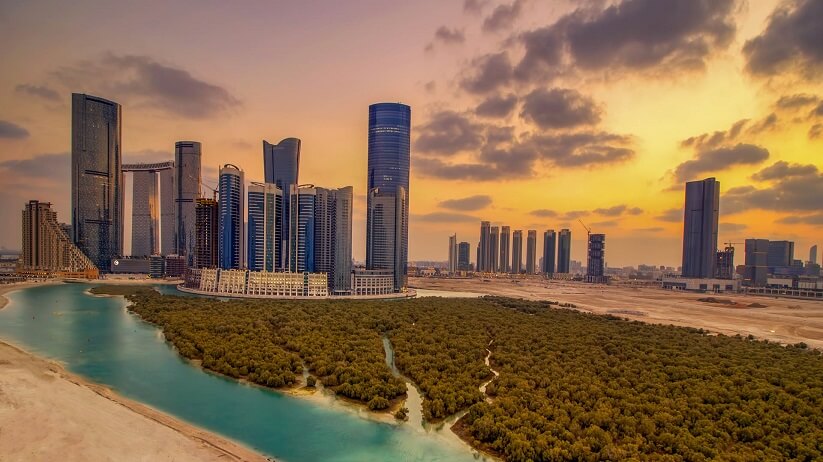 Convenient and Affordable:
Reem Island has been a popular option for elevating one's living experience with improved vistas and more spacious layouts thanks to steadily decreasing rental prices
Little traffic
Property costs that are reasonable and exceptionally cost-effective
Protection for discerning stakeholders' investments
provides a way of life and pleasure
Meticulously constructed communities inside modern buildings, complete with food markets, shopping centers, and chic restaurants.
Stunning architecture with first-rate components and finishing touches.
There are many different unit sizes and configurations to choose from, ranging from tiny studio apartments to enormous five-bedroom homes, villas, and townhouses.
Aside from access to modern conveniences like a fitness center, pool, spa, children's play area, beautifully designed parks, and other facilities. Also, outstanding home features include private balconies or outdoor spaces, and roomy interiors. European-inspired architecture, and a distinct character for each building.
Tall apartments spanning the island and gulf coasts offered breathtaking sea vistas.
lush gardens with bike and walking routes
contemporary security measures
pristine and orderly neighborhoods
Variety
Also Read: Emirates Park Zoo Abu Dhabi - The Ultimate Highlights
Luxury Facilities:
This an incredible opportunity for anyone looking to live close to Abu Dhabi City's bustling center without having to battle to locate parking (we know the difficulty!
Marina Square and Shams Abu Dhabi offer convenient shopping alternatives, a mosque, and a range of eateries and coffee shops. (including well-known establishments like Leopold's of London, Smoking Doll, First Clique Marina Square Café, and more). Some of these places are located along the water, so you can take in the amazing views.
Al Mariyah Island, regarded as Abu Dhabi's most opulent neighborhood, is only across the bridge. Besides, it is home to the Galleria Mall and the renowned Cleveland Clinic Hospital, among other attractions.
On the island, there are nurseries, kindergartens, schools, and institutions. Such as Repton British International School and the Paris-Sorbonne University's international campus.
Al Reem Island's development is ongoing, and exciting new releases, such as Aldar's Reflection, and The Bridges are scheduled for the following months and years. The island will soon have even more opulent residential complexes, raising its value. The attraction is become very popular as a place to live. Visit Reem Island and take part in the lively community to discover its special features!
PERKS OF LIVING IN ABU DHABI'S AL REEM ISLAND:
Al Reem Island is around 600 meters off Abu Dhabi's northeastern coast. It has developed into a flourishing neighborhood with residential, business, and retail projects. Let's examine a few of the main benefits of residing in the attraction.
EASY ACCESS TO THE DOWNTOWN OF ABU DHABI:
Being able to take advantage of the amazing lifestyle Al Reem Island has to offer. while being relatively close to the city center is one of the key benefits of living there. Residents now have shorter commutes to work and other important locations.
Several bridges connect the beachfront village of Al Reem Island to the mainland. For instance, the island is within a 20-minute drive from the popular Corniche Beach region. One of the main causes of the strong demand for properties in attraction among both buyers and tenants is its ideal location.
LIVING BY THE WATER IN LUXURY:
There are many different flat alternatives for potential owners and tenants on Al Reem Island, which is well known for its remarkable collection of contemporary, tall residential skyscrapers. These apartments on the attraction have first-rate amenities, breathtaking views of the water, and modern furnishings. The homes on the market range from comfortable studio flats to opulent penthouses, accommodating a variety of customer tastes.
The attraction's available apartments are in constant demand. The attraction's 1-bedroom apartments typically cost AED 816k to buy, while 2-bedroom apartments cost around AED 1.2M, according to Happy Desert Safari and Dubizzle's Abu Dhabi H1 2022 sales report. Three-bedroom apartments in the neighborhood typically cost AED 1.9M.
MANY PROPERTIES ON AL REEM ISLAND ARE AVAILABLE FOR OWNERSHIP
One of the approved places in Abu Dhabi where international investors and expatriates can purchase real estate on a freehold basis is Al Reem Island. As a result, expats and foreign purchasers looking for their dream homes have become much more attracted to the area.
SCHOOLS AND UNIVERSITIES ARE CLOSE TO
The handy location of nurseries, schools, and universities is a major draw for families living in Al Reem Island. On the attraction, many reputable schools and nurseries serve the needs of families with young children. Among the most regarded options are Playhouse Nursery, Hummingbird Nursery, and The Repton School Abu Dhabi.
The prestigious Sorbonne University Abu Dhabi, which offers a variety of undergraduate and graduate programs, is moreover proudly located on the attraction.
MANY OPTIONS FOR FUN AND RELAXATION
Due to the abundance of attractions and leisure activities in the vicinity, living on Al Reem Island guarantees inhabitants an exciting and vibrant lifestyle. The attraction offers a variety of fun activities, from eight neighborhoods to parks suitable for families. Residents can also participate in the many festivals and community gatherings that are routinely held on the island.
ENJOYABLE PARKS AND A SHOPPING MEcca ARE AL REEM ISLAND
Al Reem Central Park, which is located by the beach, is particularly beloved by the locals of the attraction. There is always something entertaining to do in this park thanks to its skate park, sports courts, lovely promenades, and beautiful collection of eateries and food trucks.
Gateway Park, which is nearby and has its distinctive charms, sits on the island and offers a change of landscape.
Shams Boutik Mall is the ideal location for individuals who enjoy shopping. This mall offers a wonderful selection of dining, entertainment, and shopping choices to satisfy the needs of any shopaholic.
An exciting center for entertainment and shopping is REEM Mall.
Reem Mall, a bustling attraction with theatres, major stores, and the biggest winter park in the world, makes living on Reem Island even more alluring. While the mall's first business has already started accepting customers, other establishments are anticipated to follow soon.
ADVERTISE YOUR PREMIUM FACILITIES
Al Reem Island's inhabitants are fortunate to have access to cutting-edge services, guaranteeing a convenient and comfortable existence. Nearly all of the well-liked apartment buildings on the attraction offer amenities including well-stocked gyms, cool swimming pools, and even designated areas for barbecues and recreation.
Accessing daily necessities is made simple by the abundance of convenience businesses on Al Reem Island. A neighborhood mosque with space for 2,500 worshippers is also there.
Reem Hospital is close to Sorbonne University Abu Dhabi for medical needs. Al Maryah Island's renowned Cleveland Clinic is also only a 10-minute drive from the attraction. While Burjeel Hospital on Al Najdah Street is only a 12-minute drive from Al Reem Island.
PET-FRIENDLY LIVING SETUP:
Al Reem Island residents enjoy the additional benefit of living in a pet-friendly neighborhood. The attraction residents can enjoy keeping their cherished pets in their homes and taking them. For energizing morning strolls at recreational areas like Al Reem Central Park!
Also Read: Al Jahili Fort - A Must-See Attraction in Abu Dhabi
REPERCUSSIONS OF LIVING IN AL REEM ISLAND:
Despite the many benefits of residing in this waterfront neighborhood, it is important to be aware of some factors that could provide difficulties for the attraction's inhabitants.
TRAFFIC:
Reem Island residents should be aware of the rush-hour traffic, particularly on the bridges that connect the island to Downtown Abu Dhabi. Planning everyday trips to and from the attraction should take traffic conditions into serious consideration.
HIGHER LIVING COSTS RELATIVELY:
The cost of renting an apartment on Al Reem Island is typically a little bit higher than in other areas. Because of the excellent amenities, roomy homes, and beautiful waterfront views. The attraction makes up for the higher cost of houses with its variety of shopping centers, hip eateries, parks, and seaside promenades.
LIFE ON AL REEM ISLAND IN SHORT:
The residents have easy access to the city's core
It offers a wide range of real estate options
Pet owners are welcome in the neighborhood
There are many recreational amenities in and around the area
Exciting neighborhood events improve the overall impression
DO BEACHES EXIST NEAR AL REEM ISLAND?
Saadiyat Public Beach is accessible to Al Reem Island residents and is only a 20-minute drive away. They can also travel 20 minutes away to Abu Dhabi Corniche Beach as an alternative.
This complete overview of the benefits and drawbacks of residing at the attraction located in Abu Dhabi is now complete. We hope that this guide has given you important information to consider while making decisions.
We offer a specific guide showing the best neighborhoods for renting flats on Al Reem Island if you're curious about the most recent real estate trends on the island. The greatest places to buy flats in Al Reem Island are broken down in our breakdown for prospective purchasers, so stay tuned.
Keep checking Happy Desert Safari for more in-depth articles on Al Reem Island and other well-liked neighborhoods in Abu Dhabi. Please share your thoughts in the comments section below. Tell us what you like best about living on Al Reem Island.