Aldar Headquarters - An Eye-Striking Attraction in the Abu Dhabi
Posted On: 14-10-2023
The mesmerizing center of the renowned Al Raha Beach is the Aldar Headquarters, designed by Marwan Zgheib of MZ Architects. This unique addition to the city's edge has drawn a lot of appreciation and interest. Its extraordinary, unusual form has drawn a lot of attention in Abu Dhabi.
This building's striking feature is its total lack of internal support columns. Originally conceived during Isaac Newton's time, this architectural marvel was never realized and only existed as a concept. By taking on and realizing this virtually unattainable vision, Aldar Developers showed extraordinary bravery.
Numerous structural and architectural specialists have carefully analyzed the structure's unusual construction. It was given the distinction of "Best Futuristic Design 2008" at the Building Exchange Conference in honor of its creative design.
Also Read: Saadiyat Beach in Abu Dhabi
Aldar Headquarters - A Brief Overview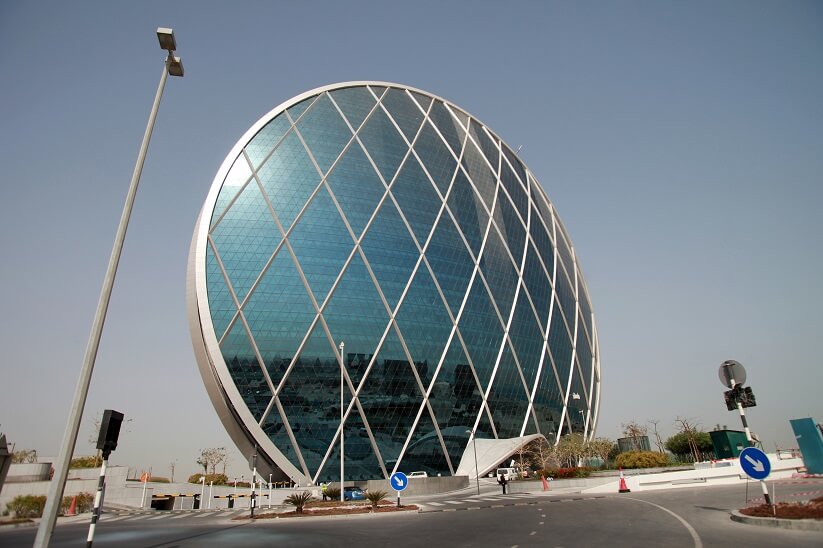 The Aldar Headquarters is a massive, artistic, and well-known city landmark. Its architectural layout is quite creative. This headquarters, which has a geometric design, represents stability, harmony, and reason.
It also symbolizes infinity, which is the pinnacle of geometric symbolism and a symbol of limitlessness, perfection, and nothingness.
This building was intended to be a crucial element of the expansive Al Raha Development project. The headquarters building, which is a key component of the entire development, was completed in 2010. It is a spectacular architectural achievement, rising to a stunning height of 361 feet.
Exquisite Structure:
This structure is among Abu Dhabi's most stunning ones, with an amazing 23 stories. It enjoys commanding views of the canal and the marina while being tucked away on Al Dana's western side. Significantly, great care was taken to create a structural system that was incredibly effective and that complemented the stunning geometric form.
A structural diagrid, a diagonal steel grid, is incorporated into the building as a ground-breaking structural element. This ground-breaking research project was carried out with exceptional success, making it a first of its kind. Unrestricted views of the whole Abu Dhabi shoreline are available from the Aldar Headquarters. The lack of internal support columns allows for this unbroken view, giving a wide and open sightline.
Multiple Panels:
There are only a few panels throughout the structure, and they are all around the same size in every story. The overall panel count has been greatly reduced as a result of the use of a special joint system and mirrored geometric concepts.
Devoted experts conducted a complex structural examination of the building considering environmental considerations during construction.
The thorough investigation revealed that the structure is well-suited to receive a LEED Silver rating. Notably, the MEP (Mechanical, Electrical, and Plumbing) systems play a vital role in the building's energy efficiency.
For smooth, effective, and secure operations, a powerful energy management system has also been easily incorporated.
An Astonishing Lift System:
The building's lift system's design posed some particular difficulties. Two separate lift cores were added to improve visitor convenience.
Notably, every elevator in each core serves every floor, lengthening travel times since they operate up the entire vertical height of the building.
However, the lifts' significant load-carrying capability largely cancels out this delay. Additionally, each elevator has a Destination Control Service that can be accessed from the lobby area via several thoughtfully placed control stations.
The structure has a wide variety of lifts, including:
12 lifts for passengers
two service lifts
three single-space lifts
1 hydraulic circular lift
dual dumbwaiters
This wide range of lifts satisfies the various requirements and purposes of the structure.
Roof Structure:
The building's roof structure was made interestingly. It includes a lateral component that acts as the overall structure's structural base. This aspect maintains the monolithic nature of the building's design while also achieving an eye-catching synergy between the roof and the façade.
Due to its impressive size, this extraordinary structure is noticeable even from a great distance away. Its distinctive design and dramatic, attention-grabbing appearance have given it the moniker "The Coin." This structure, which is the first circular skyscraper in the world, is an example of inventiveness. It is a prestigious Aldar invention. The lobby of the building is also accessible to everyone.
Classy Interior of the Aldar Headquarters:
The building's interior doesn't have a lot to offer in terms of attractions, especially considering how recently it was built. However, the external perspective is a visual treat for those who enjoy unusual architecture. A few scale replicas of Aldar are present inside, which the typical tourist would find interesting. In addition, the structure houses enticing eateries worth visiting for a distinctive experience.
Parking Space:
There is no public parking space at the Aldar Headquarters; only valet parking is available. However, it's best to put this attraction lower on your list of priorities because it might not be particularly popular.
It is advised to explore additional noteworthy locations in Abu Dhabi for a more fulfilling experience. If you find yourself with some free time, it could be worthwhile to visit the Aldar Headquarters to observe its remarkable structural design.