Deira Twin Towers - A Dubai Travel Guide
Posted On: 06-09-2023
Since 1998, the 22-story Deira Twin Towers have decorated Dubai's stunning skyline. They tower 102 meters above the ground. They are located next to Dubai Creek on the eastern edge of the city, along Baniyas Road.
On floors one through three, you may discover stores, dining establishments, cafes, fitness facilities, and medical facilities. Starting on the fourth level, building 1 has flats for rent, while building 2 has commercial space.
In addition to being a center for commerce, Deira is renowned for its apartment complexes. This fascinating attraction is a notable example of the neighborhood's residential options.
Also Read: Umm Suqeim Beach
These two cylindrical buildings' blue-mirrored exteriors reflect the lake and provide an amazing daytime image. Visitors frequently use their cameras to document this stunning scene.
Deira Twin Towers Aka Shopping Center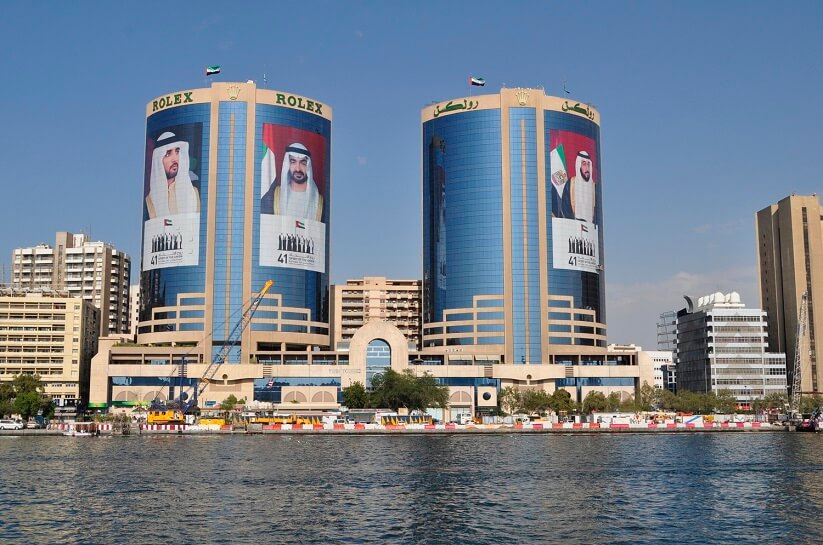 One of the top locations for fur buying is this retail cluster in D, which serves as a focal point for the fur industry.
You'll find a variety of premium fur options imported from nations like Italy and Greece as soon as you enter the sizable 5,000-square-meter section. It is reserved exclusively for specialty fur and leather retailers.
These fur and leather businesses only display high-end items that have been carefully chosen by our designers and experts. They are guaranteeing a completely distinctive shopping experience. In this shopping center, you can be guaranteed to get products of the highest quality at the most affordable prices.
You're missing out on an incredible international adventure if you haven't taken advantage of the city's vacation offers.
The following daycare centers and schools are within less than a 12-minute drive from the Deira Twin Towers complex:
GEMS Heritage School Little Angels Nursery, city's Language Academy
We provide enticing Dubai vacation deals.
The Dubai English Speaking School (DESS) follows the British educational framework from Foundation Stage 1 to Year 6. DESS is a leading institution in cities that teaches the British curriculum. Besides, it is renowned for its rigorous academic program, cutting-edge facilities, and dedicated student assistance. The school has also received an "Exceptional" grade from the KHDA.
Through the city's excursion package, are you learning everything you need to know to go off on an exhilarating adventure? Typically, the city's holiday package makes this dream a reality.
Greatest Landmarks
Due to Deira's long history, some of its well-known locations are regarded as historical gems while others exhibit the city's renowned glitz. These well-known attractions are only a quick 10 to 15-minute drive from the Twin Towers complex.
The Burj Khalifa
Dubai Frame
The Burj Khalifa, the highest building in the world, is the city's premier tourist destination. The Dubai Frame at Zabeel Park is a popular location for travelers to see both historical and contemporary views of cities.
A must-see location is the Al Fahidi Historical District, especially if you're drawn to the allure of early Dubai. The museums in this area honor the history and culture of the Emiratis.
Nearby Eat Out:
The Danial Diner and Apple Creek Eatery & Cafe are the two restaurants in the building.
Here are a few of the great eateries close to this fascinating attraction that are nearby.
Floating Restaurant Rustar
Deccan Royal Dining Room
Shiraz Evenings
Yum! Bar & Restaurant Noodle
La Marguerite Dining Room
Take advantage of the options at these restaurants since they are within a quick 5-minute drive away from the location. If none of them catch your attention, you can also look into the best dining establishments in the area.
Keep in mind that you don't need any special clothing or equipment to enjoy all-inclusive vacations in the city.
The following fine-eating restaurants may be found close to the city's Deira Twin Towers:
Focus: Dubai's Hyatt Place
Dubai's Radisson Blu Hotel, Minato
Hotel Swissôtel Living Al Ghurair in Dubai's Shayan Restaurant
Hyatt Regency Sufra, Dubai
Discover the Persian and Mediterranean cuisines at the Hyatt Regency and Hotel Swissôtel. These expensive eating options are accessible in 3 to 8 minutes by vehicle.
Deira Twin Towers Facilities
Parking:
Many real estate sites are excellent for tenants since parking spaces are readily available. There are two levels of underground parking at the Deira Twin Towers. Visitors can make use of the surrounding public parking lots. For a full Dubai vacation experience, arrange trips.
Elevators:
This fascinating attraction's quick lifts enable employees to get to work on time and guarantee continuous entry to their apartments.
Standard Quality Services for Maintainance and Security:
For added protection, the Twin Tower in Deira has round-the-clock security surveillance with cameras and guards. They offer maintenance services around the clock, including washing and cleaning. In addition, there is backup power accessible in the apartments on Baniyas Street in Dubai's Deira district.
Event Room:
For the convenience of business meetings and private gatherings for commercial tenants, a meeting area was built in this enchanting place.
Fitness And Gym Facilities:
The enchanting attraction includes a state-of-the-art gym with top-notch exercise equipment for cardio, aerobics, and muscle strengthening. Additionally, the swimming pool at the Deira Twin Towers provides locals with a tranquil place to rest after a long day.
Life Style Comfort:
The Twin Tower, Deira complex has a lot of entertaining activities. Adults can enjoy themselves while dining, shopping, and drinking coffee. A unique location is also available for holding private gatherings or having a BBQ with friends and family. Enjoy an interesting vacation package to the city!
Services For Concierge & Guests:
Visitors and guests visiting the city of Deira Twin Towers are guaranteed a pleasurable stay thanks to the luxurious welcome area. For added convenience, they also offer concierge services around the clock. Experience all-inclusive vacations in the city by setting out on a memorable journey with a travel agency in the city.
Conclusion!
The golden city of the UAE is bursting with entertainment alternatives and always works to give both locals and visitors brand-new, exhilarating experiences. Even though the complex is a suggested spot to stay, folks looking for quieter areas might not find it to their liking. Deira does provide accessible lifestyle amenities and affordable homes, but it also struggles with everyday traffic congestion.
You really must include a trip to the Deira Twin Towers on your itinerary when visiting the city. If you're organizing all-inclusive vacations in Dubai, the information supplied above is essential. For an amazing trip to Dubai, make sure to look into all of the available Dubai packages and Dubai holiday packages.
FAQs
Where is the shopping center understood as Deira Twin Towers?
Al Rigga is the neighborhood where the Deira Twin Towers shopping center is situated. It is tucked away in a warm neighborhood known for its lovely riverbank, a well-liked destination for tourists.
If you're in the area, you might want to explore adjacent sites like the Burj Khalifa and Dubai Mall for more things to do.
What places to Explore are around the Deira Twin Towers Shopping Center?
Burj Khalifa
Dubai World Trade Centre
Fish Roundabout
Grand Mosque
Deira Clocktower