Umm Suqeim Beach Dubai - Unveiling the Sunset Beauty
Posted On: 02-09-2023
The best way to decompress and unwind is to spend a day at the seaside. A popular family location in the cityscape, Sunset Beach, also known as Umm Suqeim Beach, offers opportunities to soak up the sun, enjoy scrumptious food, and spend quality time with loved ones.
Due to its scenic setting, which enables picture-perfect coastal images against the famed Burj Al Arab backdrop, this location also attracts tourists. Visitors also enjoy participating in a variety of water sports, such as fishing and surfing, at Dubai's well-known chilling attraction.
Enjoyable Activities at Umm Suqeim Beach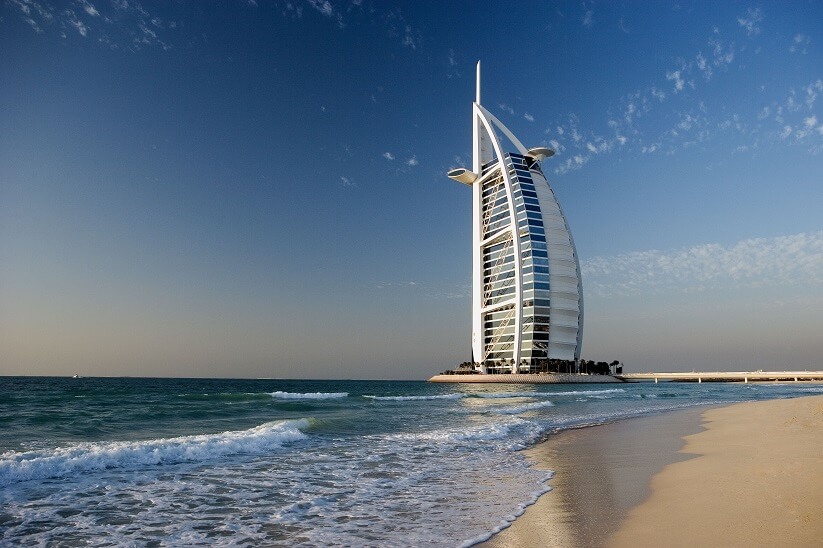 Because of the amazing surfing opportunities at Umm Suqeim Beach, both locals and visitors hold a special place in their hearts. It is the perfect location for both inexperienced surfers and seasoned enthusiasts, thanks to the calm, serene waves and brisk breezes.
The seaside offers a handy location for individuals looking to learn the art of surfing, with many businesses providing top-notch gear and in-depth instruction.
Both Surf House Dubai and Surf Dubai stand out as exceptional options in the area because of their outstanding selections of
surfing training
equipment
surfboards
kitesurfing accessories
Watch Kite Surfers Doing Fun
Observing the accomplished kite surfers at the nearby Kite Beach is another pleasant activity to partake in at Umm Suqeim Beach.
Enjoy the spellbinding spectacles as these skilled sportsmen do their acrobatics on the shore as you sit back and take it all in.
Embrace a Vigorous Jog on the Track
Look no further if you're looking for strategies to keep fit. Dubai's Sunset Beach has a perfectly manicured running path.
Fitness fanatics like running along the coast while taking in the breathtaking views of the famous Burj Al Arab.
Set up a family picnic excursion:
Organize a delicious array of your favorite munchies, then head to this fascinating attraction for a weekend family picnic.
Watch as kids create intricate sand art and magnificent sandcastles while they lose themselves in hours of sand-related enjoyment.
Play board games, play seaside volleyball, and partake in a variety of other delightful shoreside activities.
Go for a Refreshing Swim:
By taking a refreshing dip at this enchanting place in Dubai, you can escape the oppressive summer heat.
During the summer, the water's temperature is simply perfect, making it a popular spot for individuals seeking solace through a leisurely dip.
Start a Calm Beachside Walk:
Take a stroll down the seaside to unwind and allot some quality "me" time. Just before sunset is the best time to enjoy this experience because there are fewer people on the seaside and it is more tranquil. In this situation, taking in the wonderful colors of the setting sun is quite satisfying.
Enjoy Night Time Swimming:
In Dubai, swimming is normally not permitted after sundown, however, this fascinating attraction, commonly known as Sunset Beach, is an exception.
Because Smart Power light posts were installed, this shore allows swimming at night. The Night Swimming Dubai initiative saw the introduction of these lighting fixtures in 2017.
Since it opened, the neighborhood has frequently gone to the seaside to enjoy the special sensation of swimming at night.
Visit Nearby Attractions from Sunset Beach
Go on an exhilarating experience at the Wild Wadi Waterpark in Dubai, which is only a short distance from Umm Suqiem Beach.
This well-known theme park, which is located in Jumeirah, boasts a wide range of exhilarating rides and outdoor adventures. The Master Blaster, the Wave Pool, the Jumeirah Sceirah, and other great attractions shouldn't be missed.
Location of Wild Wadi Waterpark: Jumeirah Street, across from the Burj Al Arab, Jumeirah 2
Hours of Operation start for. 10:0to till 6:00 pm
Investigate Umm Suqeim Park:
Consider visiting Umm Suqeim Park, which is close by and located in Umm Suqeim 1, while you're having fun at Umm Suqeim Beach.
This lovely park offers a peaceful location for unwinding, picnics, or leisurely reading. It features a separate children's play area and a cozy café where you can savor delectable snacks and beverages.
Location: Dubai, 92 8 E Street
Operating Hours start from 8:00 am to 10:00 pm daily
Investigate the Stunning Madinat Jumeirah:
Just a few minutes away from Sunset Beach Dubai is the alluring Madinat Jumeirah, an opulent 5-star resort evoking old Arabia.
This resort offers a wide range of alluring activities, such as exploring the Souk Madinat Jumeirah and taking in a theatrical performance at the Madinat Theatre.
They are savoring the tranquility of the coast at the Al Naseem shoreside retreat, experiencing opulence at the Jumeirah Al Qasr, and indulging in fine dining at the best restaurants in Madinat Jumeirah.
The address is 6 King Salman Bin Abdulaziz Al Saud Street in Dubai.
Spend time at the Mall of the Emirates indulging in retail therapy and more:
The Mall of the Emirates, which is just a tenten-minutes drive from Umm Suqeim Beach, beckons with a variety of activities beyond shopping.
Ski Dubai, Magic Planet for entertainment, VOX Cinema for movie buffs, and Dreamscape VR Park for virtual adventures. Besides, Yalla! can all be found within this retail paradise. a friendly game of bowling competition.
Interchange Four of Sheikh Zayed Road in Al Barsha:
Operating Hours: 10:00 a.m. to 10:00 p.m. Sunday through Wednesday.
10:00 a.m. to 12:00 a.m., Thursday through Sunday.
Important Information for Dubai's Umm Suqeim Beach:
Operating Times: Always available
Showers, bathrooms, convenience stores, and night swimming are available at the breathtaking place
There is no entrance fee
First Gulf Bank, Red Line, is the closest metro station
Place: Dubai's Jumeirah Beach Road, behind Umm Suqeim Park
The Ideal Ending:
Our overview of Umm Suqeim, popularly known as Sunset Beach Dubai, one of the most popular coastal areas in the city, is now complete.
This seaside provides the perfect setting for getting breathtaking pictures of the magnificent Burj Al Arab or for cooling yourself in the clear seas.
The renowned Jumeirah Public Beach, a beloved family-friendly paradise in Dubai, is located adjacent to the fascinating shoreside.
This seaside offers a wide range of entertaining activities appropriate for all ages. Check out Dubai's greatest public seasides if you want to explore additional inviting waterfront areas.
Dibba Beach Resort in Fujairah stands out as a popular destination among the shores in other emirates outside of Dubai.