Dubai Meena Bazaar Shopping Complete Guide
Posted On: 03-05-2023
Who doesn't derive pleasure from retail therapy, especially in the "mini India" of Dubai, namely Meena Bazaar? It is a top-notch destination for purchasing souvenirs while vacationing in the shopping hub of the United Arab Emirates.
At this site, you can find a plethora of trendy global commodities in addition to exquisite costume jewelry that will entice you. However, the most difficult part is selecting from a vast collection of splendid items under one roof. All at an affordable price! Do not worry; we have selected the key highlights.
Also, the stopovers of Meena Bazaar constructed this shopping manual for your convenience. Please read on to discover the best buys and leisure activities while relaxing in "Little India."
Dubai Meena Bazaar - Indian Shops Encounter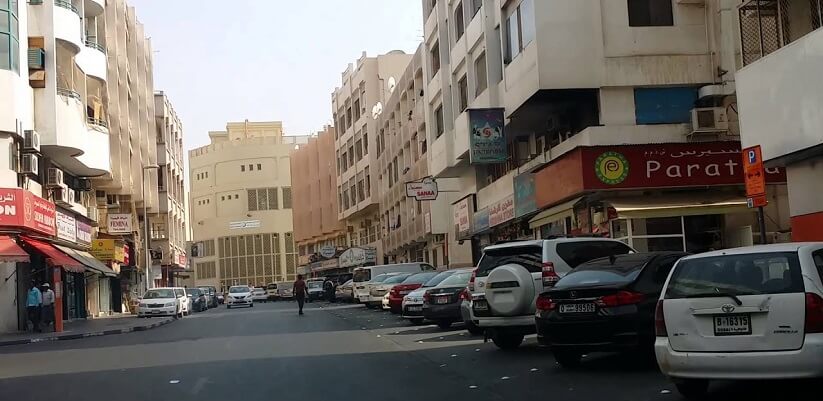 The shopping district is situated close to Khalid Bin Waleed Street in Bur Dubai, and you can reach it via public transportation. Although you may utilize your means of conveyance, the parking fees are exorbitant. Besides, it may be arduous to find a vacant parking spot.
Also Read: Movie shots in Dubai
Therefore, if you want to shop at Meena Bazaar without any inconvenience, it is advisable to take public transportation. You can board a public bus at Faheidi, Roundabout to reach there, or you can avail yourself of the metro facility and alight at Al Fahidi Metro Station 2.
Facts & History of Meena Bazaar in Dubai:
Cosmos Lane is the actual appellation of the shopping venue known as Meena Bazaar. However, the taxi drivers in Dubai city refer to it as a famous shopping attraction because numerous fabric emporiums on Al Fahidi Street bear a resemblance to Delhi's Meena Bazaar.
The name gained popularity in 1970 when a store in Bur Dubai altered its name from Shardha Trading to Meena Bazaar. If you are seeking conventional and ethnic attire, this fascinating place is the ultimate destination for you.
The Optimal Time for Shopping at the place is from Saturday to Thursday, spanning from 08:00 GST to 23:59 GST. If you plan to visit on a Friday, take note that the operating hours commence at 14:00 Gulf Standard Time and extend until midnight. Additionally, the stores close for a minimum of 30 minutes during their lunch break. Furthermore, during the month of Ramadan, the working hours are curtailed by two hours per day in compliance with UAE regulations.
Jewellery & Diamond Shops:
In 1982, the inaugural jewelry outlet was established at the place. It is coinciding with the relocation of various gold stores from Deira Gold Souk to Meena Bazaar to vend jewelry at a more economical rate. This tendency has endured, and presently, you can discover numerous diamond and gold emporiums at the attraction that retail jewelry at nearly half the price rate.
Dine & Wine:
Who would want to shop without indulging in some delectable food and beverage? If you yearn for Arabian fare, you can frequent one of the numerous adjacent eateries for a cup of coffee or a palatable Dubai feast. The vicinity boasts several bars and restaurants where you can relish scrumptious oriental cuisine with a steaming cup of coffee. While enjoying the company of your shopping companion.
This applies not only to zesty non-vegetarian food - suppose you adhere to a vegan diet or have a hankering for Indian cuisine. In that case, there is a distinguished Rangoli vegetarian eatery located at the core of Meena Bazaar.
This restaurant serves scrumptious Gujarati and South Indian delicacies paired with freshly squeezed juices. They are rendering it an ideal spot for vegans to satisfy their culinary desires.
Shopping Galore:
On festive occasions such as Eid Al Fitr, Diwali, or Eid Al Adha, Meena Bazaar transforms into a focal point of merriment. Along with crowds bustling through the streets, akin to fireflies drawn to luminous light. Retail establishments usually experience a surge of shoppers from around the globe.
According to Jay Mohan, one of the prominent proprietors of a large textile store in Meena Bazaar. The majority of the visitors during festivals arrive to purchase ethnic clothing. He further counted, "In Meena Bazaar, you can find out a diverse multiplicity of traditional garments. They are made from breathable fabrics, available in various hues, patterns, and dimensions."
During festive periods, if you wander through the alleyways, you will come across bespoke tailoring establishments. That produces garments crafted to your precise measurements. For those seeking traditional Indian clothing in Dubai, this place is a delightful surprise.
Indulge in the vibrant street food scene of Dubai
Visiting Meena Bazaar, which offers a unique take on South Asian cuisine with its array of small roadside eateries. As you peruse the bustling streets of Meena Bazaar, treat yourself to some spicy vada-pav, golgappas, jalebis, and samosas.
Meena Bazaar, located in Dubai, offers a vibrant and lively experience of Little India. The atmosphere is infused with the aroma of Indian spices and the bustle of shoppers searching for traditional clothes and jewelry. The food and shopping outlets in this area have retained their desi character, adding a distinct Indian flavor to the streets. This place is renowned for its outstanding restaurants and food junctions, such as Puranmal Vegetarian, Mumtaz Mahal Indian Speciality, and Mumbai Masti.
Wrap up:
These outlets serve some of the most appetizing and delectable Indian cuisines, offering visitors an authentic taste of India. The wide range of flavors and spices available in these outlets is a testament to the richness and diversity of Indian cuisine. With its mix of shopping and dining, this spot provides a unique and delightful experience that is worth visiting for anyone who loves Indian food and culture.
After acquiring all these details, navigating through Meena Bazaar should be effortless, don't you agree?