Dubai Hills Mall - A Comprehensive Travel Guide for Tourists
Posted On: 22-03-2023
Among the visitors is the sparkling and modern Dubai Hills Mall. Several favored spots in Dubai, both for locals and tourists, are the impressive selection of commercial centers. These establishments provide a broad spectrum of offerings, beyond just shopping and dining.
Ever since its inauguration, the mall has dazzled its visitors with an extensive range of shops. As well as an astounding variety of dining places, and a cinema with a record-breaking number of screens. Moreover, an amusement park, and even a rollercoaster! Come along as we delve into the features of this remarkable shopping center.
Also Read: Ramadan Market
The Dubai Hills Mall - A Brief Overview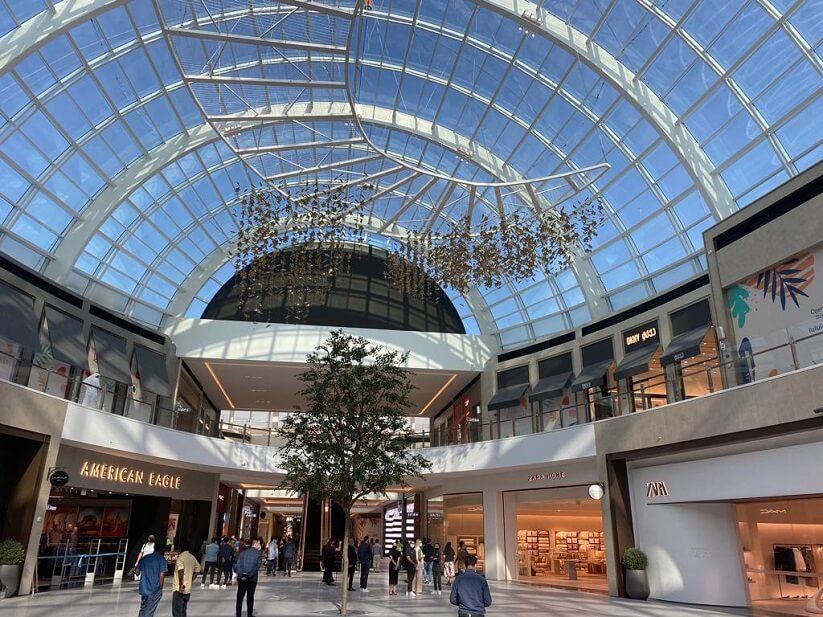 EMAAR Properties made the mall's announcement in 2017, quickly establishing it as one of Dubai's most highly-anticipated commercial centers. The mall finally opened its doors to the public on February 17th, 2022.
Situated at the crossroads of Al Khail Road (E44) and Umm Suqeim Street (D63), the mall is part of Dubai Hills Estate. It is one of EMAAR's largest and most beloved mixed-use developments. It offers an ideal location for those residing in
Al Barsha South.
JVC.
Arjan.
Arabian Ranches.
MBR City.
Dubai Hills Estate.
Thanks to an infrastructure project completed in 2020, the Dubai Hills Mall is easily accessible. It has the benefit of 13 bridges that connect it to major highways in the UAE. Contains Sheikh Mohammed Bin Zayed Road (E311) & Al Khail Road locations.
Dubai Hills Mall Shops:
The mall presents an awe-inspiring shopping experience. There are already numerous shops crammed with the finest local and international brands in the Dubai city, with many more slated to launch soon. The attraction puffs an outstanding 2 million square feet of expanse. Besides, it will eventually house roughly 650 stores.
The mall is also home to a colossal Geant Hypermarket, which serves neighboring communities and is expected to span an area of 65,000 sq. ft.
The stores located within the Dubai Hills Mall are distributed throughout two levels and encompass an array of offerings. From rapid fashion to electronics and home enhancement outlets.
Let's delve deeper into what enthusiastic shoppers can anticipate from the retail venues in the Dubai Hills Mall.
Daiso:
At Dubai Hills Mall, one of the most sought-after stores is Daiso. This Daiso Japan department store is your all-in-one destination for a variety of goods, ranging. From clothing to kitchenware, gardening tools, pet supplies, hobbies, stationery, and much more. The store is located on the mall's ground level.
Flying Tiger Copenhagen:
another notable retailer at Dubai Hills Mall. This immensely popular Danish retail chain. Along with nearly 900 stores across over 30 countries globally, has a "simple yet contemporary" approach.
Their innovative store is dedicated to the concept that a richer life need not come at an exorbitant cost. It stocks everyday items that are designed in a way that sets them apart from the rest.
Their first store in the UAE, spanning 300 sq. mt. It features an exceptional range of products, including items for the
kitchen.
decor.
games.
sports.
DIY.
fitness.
stationery.
office supplies.
An eclectic and impressive selection. Enjoy browsing through Flying Tiger Copenhagen!
Havaianas:
For those on the lookout for quality flip-flops, a visit to Havaianas at Dubai Hills Mall is a must. Here, you'll discover an extensive range of lip-flops in a variety of styles. Also, the colors embody the vibrant Brazilian spirit.
Grant Hypermarkets at Dubai Hills Malls
Hypermarket is the go-to place to stock up on your household needs. You can find everything from groceries to electronics, and baby products. You can discover fresh produce, deli items, and vegan and gluten-free food - all under one roof.
Marks and Spencer are pleased to welcome guests to its Dubai Hills Mall branch. M&S is one of the most sought-after international brands in the UAE. Celebrating from the UK, there are many Marks and Spencer supplies in the United Arab Emirates.
Marks and Spencer is a coveted international brand in the UAE, and their branch is ready to welcome shoppers.
Originating from the UK, Marks and Spencer have several stores throughout the UAE. The new store has everything you love from M&S, including its signature items. The ever-popular M&S Food Hall, and a cozy M&S Cafe. Take a break during your shopping spree and indulge in some English tea and delectable treats.
Timings: you can visit between 09:00 am to 12:00 am.
Cafes and Restaurants:
After indulging in some retail therapy, why not recharge at one of the many dining options? You can spot this at the attraction. Let's explore what's on offer.
Colt Equestrian Cafe:
If you're a fan of European cuisine, head to the Colt Equestrian Cafe, an equestrian-themed courtyard cafe and restaurant. Their extensive menu features a range of classic European and Middle Eastern dishes. From the succulent Middle Eastern-style lamb shank. Along with rice to the perfectly cooked 22k gold Black Angus rib-eye steak.
They also offer a variety of decadent desserts, along with hot and cold beverages to complement your meal.
The Coffee Club:
For those who love coffee, The Coffee Club at the attraction offers an authentic Aussie coffee shop experience. They have a premium coffee selection, paired with sweet or savory snacks to satisfy your cravings. Their menu features an impressive lineup of breakfast dishes, light bites, desserts, and more. Additionally, they offer Smart Eating options such as keto bowls and power bowls.
Laduree:
Indulge in delectable Parisian delights and exquisite French macarons at Laduree, a charming French bakery. That offers mouth-watering treats throughout the day. It's the perfect spot for a mid-shopping break, especially during the cooler winter months when you can enjoy their delightful hot chocolate.
Attractions Near Dubai Hills Mall:
Don't forget to explore Dubai Hills Park when you visit the shopping center, spanning over an impressive 180,000 square meters. The park offers upscale facilities such as basketball, volleyball, table tennis, and padel tennis courts. As well as picnic lawns, outdoor gyms, and a dedicated dog park.
Golf enthusiasts can enjoy a round of golf at the Golf Club. It puffs a spectacular 18-hole championship class with breathtaking perspectives of Downtown Dubai.
If you're interested in living near Dubai Hills Mall, you can explore the rental and sale properties available at the Estate.
Some of the outstanding apartment districts include
Park Heights.
Park Ridge.
Golf Suites.
While those looking for villa properties can evaluate Sidra and Maple at the Estate. You can also inspect our handy guide for a glimpse of life at Dubai Hills Estate.