Hub Zero Dubai - Play the Game like a Pro
Posted On: 16-03-2023
Are you seeking a lively destination? Instead of looking for one, why not gain multiple experiences at Hub Zero in Dubai? This exhilarating location welcomes all avid gamers. As well as virtual reality enthusiasts, and individuals who seek amusement!
Venture to Hub Zero and partake in an interactive gaming adventure within a vivacious atmosphere. This destination elevates video gaming beyond ordinary gameplay on computers or mobile devices. It's time for an unparalleled gaming escapade at Hub Zero Dubai. In this article. We will provide information on Hub Zero Dubai's attractions, operational hours, reservation details, regulations, and etiquette.
Also Read: Play DXB Dubai
What's unique about Hub Zero Dubai?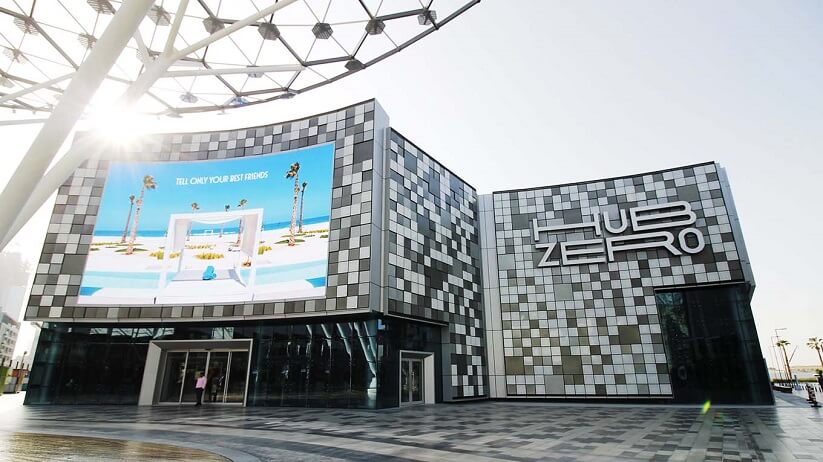 The destination brims with driving simulators, old-school arcades, and private karaoke booths. Besides, it is an interactive climbing wall, rendering it the perfect location for your children. As well as your inner child to revel in remarkable indoor entertainment.
Hub Zero Dubai, situated in the City Walk within the Jumeirah shopping and leisure area, is a one-of-a-kind establishment. That ingeniously utilizes state-of-the-art technology, providing a glimpse of a distinct dimension. Prepare to encounter a collision between reality and the virtual realm, giving rise to a whole new universe. In conclusion, Hub Zero Dubai is a haven for gamers and ranks among Dubai's top tourist attractions.
Opening hours:
0From Saturday to Wednesday, you can visit from 2:00 PM to 10:00 PM
0On Thursday & Friday, you can visit from 2:00 PM TO 12:00 AM
Address:
The Hub Zero is uncovered in the City Walk Dubai and welcomes everyone to visit and enjoy.
Hub Zero Activities to Explore
Enter a world of fantasy and indulge in your preferred game at the fully-equipped gaming, Hub Zero Dubai. The venue boasts an extensive collection of games spread over two levels. Select your preferred genre from the five primary categories, including
Shooter
Thriller
Hyper
Gaming
Group fun
Kindly note that several of these games have a minimum height requirement of 120cm.
1. Shooter: call for cowboys
Hack Attack:
Step into the boots of a gunslinger and unleash a hailstorm of bullets with full intensity. This brief yet exhilarating escapade offers a breathtaking 3D encounter in Dubai city. It is perfect for showcasing your sharpshooting abilities. Utilizing specialized gun-mounted apparatus on simulators. You can precisely aim and fire at your targets. Immerse yourself in the reality they are providing a complete 360-degree thrill ride.
sound effects.
simulated gunfire.
strobe effects.
fire effects.
Resident Evil: Bio-Terror:
Many of us have encountered terrifying zombies in our nightmares. Now, brace yourself to confront those fearsome zombies as you prepare to blast them all away. Make your way into the state-of-the-art Umbrella Corp laboratory. From there you can obliterate these undead creatures with laser guns while enjoying an immersive 3D experience. The more zombies you annihilate, the higher your score will climb.
Virtual Arena:
Make your way to Dubai's sole wireless virtual reality expedition, which provides an unparalleled experience through cutting-edge head-mounted displays.
Furthermore, the incorporation of motion capture systems and real-time 3D engines elevates the excitement to a new level. Your objective is to terminate 61 zombies in the initial stage to progress to the following levels. With remarkable 3D motion and astounding visuals, this game stands out as one of the top offerings at Hub Zero Dubai.
2. Thriller: Not for the Soft-hearted
Asura's Wrath:
You may have already encountered the Asura's Wrath video game on your computer or mobile device. However, now you can relish it in an entirely distinct dimension. Indulge in a 4D cinematic encounter, complete with a range of awe-inspiring special effects.
Brace yourself for the leg ticklers, seat vibration, water spritzers, air blasts, and in-theatre bass sound effects. For those unfamiliar with the game, the pre-movie option. It is available, allowing you to gain a complete understanding of the narrative and enhance your unforgettable experience.
Also Read: VR Park Dubai
Dragon Age:
Are you familiar with the art of taming a dragon? Embark on a delightful journey atop the majestic creature and venture into the enchanting universe of the Kingdom of Ferelden.
As you navigate through the game, you will encounter a myriad of obstacles. Including incoming arrows, colossal trees, and magical whirlpools. This exhilarating roller coaster ride is designed for a select few at a time. It is providing an explosive 660-degree adventure. Summon all your bravery and prepare to indulge in this captivating ride at Hub Zero Dubai.
Final Fantasy - Escape from Midgar:
Immerse yourself in the treacherous realm of Midgar with an adrenaline-pumping bus ride that will leave you breathless. This breathtaking 3D encounter will have you on the edge of your seat.
As you travel through a pitch-black tunnel adorned with stunning visuals. Brace yourself for a cacophony of sounds. Comprising thunderous explosions, blinding lighting effects, and simulated falling sensations. In essence, this spine-chilling ride will haunt your dreams for nights to come.
3. Hyper – Need for speed
HyperDrive:
Indulge in a heart-pumping adventure where velocity reigns supreme. Awaken your inner race car driver and take on the ultimate virtual track in this exhilarating racing game. Immerse yourself in a stunning visual experience courtesy of the captivating 42-inch display monitor.
The game offers six distinct degrees of movement, ensuring a dynamic and unpredictable race every time. Your speed will be the determining factor in achieving triumph. So put the pedal to the metal and race toward glory.
Double Agent:
The hour has arrived to transform into Sherlock Holmes. The objective of the game is to safeguard valuable information from malevolent individuals. Your mission is to navigate through a labyrinth of dangerous laser beams and simultaneously preserve the data.
You must progress through four distinct stages that progressively become more challenging. The game is a genuine assessment of your dexterity and reaction time since success. That depends on traversing the maze without disrupting the beams.
Plants vs. Zombies:
Bring your children to a detached and autonomous indoor play zone, consisting of two levels with soft padding. Your young ones will experience exhilaration and joy while participating in activities.
Including the Turf War ball battle, foam cannons, and the Pea Chute slides. This entertainment will become your offspring's preferred choice.
Vertical Adventure Hero Zone & Sports Academy:
The upright quest champion region is an activity to examine your power, suppleness, and nimbleness. Scale through the regions with varying degrees of challenge while fastening to the safety apparatus.
The Athletics institution evaluates your soccer and aiming aptitudes predominantly. If you are an enthusiast of Pro Evolution Soccer, make certain to attempt this sport.
Tiny Track Racers:
Acquire knowledge about your child's actual velocity at the Miniature track racers. Infants competing with each other in handcrafted karts that have a steering wheel and monitor are a delight to observe.
The kart is also equipped with exceptional vibrating seats with recoil that will certainly captivate your child.
4. Gaming: A Bigger platform for mobile gamers
Network Arena:
Looking for a grander arena to showcase your gaming proficiency? Look no further than Hub Zero, which extends an invitation to all gamers to partake in a marathon at one of the forty stations.
Outfitted with a swift internet connection and minimal lag, you can revel in an extensive selection of cutting-edge PC games at this location.
Time Warp Arcade:
Greetings, individuals who grew up in the 90s! Let us journey back in time to engage in nostalgic games. Such as
Pac-Man.
Space Invaders.
Galaga.
Asteroids.
Also, there are numerous other classics. Encounter the most exceptional retro favorites and create a lasting memory for yourself.
5. Group Fun: Endless Laughter
During group recreational endeavors, there exist three distinct events: Lucky Break, Karaoke, and Pixel.
At Lucky Break, you have the opportunity to rent ten tournament-quality tables for a pristine billiards experience. Subsequently, the Karaoke event provides a platform for you to display your singing abilities. Choose a song from an extensive library of international hits and croon along with delectable snacks and your companions. At Pixel, celebrate your birthday festivities with up to sixty acquaintances and indulge in exotic cuisine.
One of the most exceptional features of Hub Zero Dubai is its all-inclusive nature. You can revel in entertainment, and amusement, and satiate your appetite all in one location.
Be sure not to overlook the delectable fare served at Cache Point, Hub Cafe, Nitro Ice Bytes, and The Server. Hub Zero Dubai strives to provide unmatched delight and elation to individuals of all ages.