Riva Beach Dubai - A Beachside Haven for Leisure and Luxury
Posted On: 12-08-2023
RIVA Beach is a great option if you don't reside on The Palm because it's close to the entrance of the Golden Mile and conveniently located along the shoreline of Palm Jumeirah. It's a great location for Palm locals to visit for a couple of relaxed hours by the sea!
Whether you're bringing your family for a fun-filled day or enjoying some quiet alone time with a Privilege membership, everyone is welcome at the laid-back beach club.
Find out why you should visit this place to enjoy Privilege perks.
Also Read: Ripe Market Dubai
RIVA Beach - A Brief Overview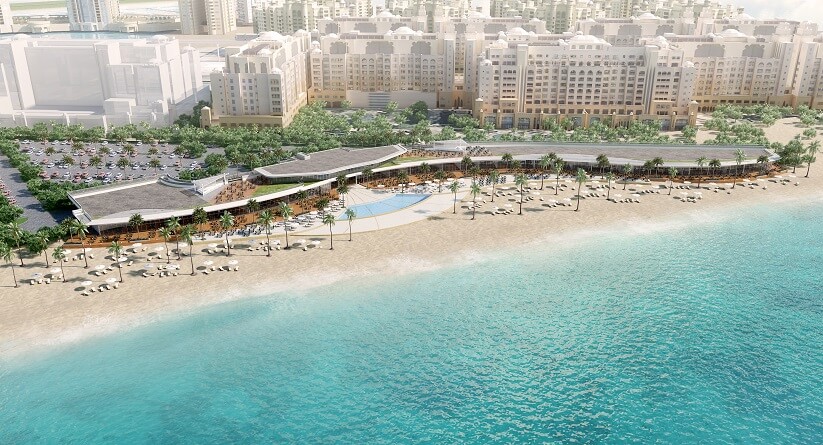 Enjoy stunning views:
The towering Burj Al Arab, the colorful Downtown Skyline in the Dubai City, and the breathtaking views of the Arabian Gulf. They are all available at RIVA, making it the ideal location to take Instagram-worthy pictures. When dining at RIVA Ristorante at night or in the morning if you want to start your day with a stroll down the shore, the countryside takes on an amazing aura.
Relax on the private beach:
The 300-meter beach at RIVA is ideal if you need a respite. You can enjoy food and drinks while relaxing on your beach chair and soaking up the sun in this tranquil setting.
The pools' temperatures are controlled
The kids' pool and the main pool at RIVA are always maintained at the ideal temperature, regardless of the weather. The pools provide the perfect amount of warmth all year round.
The main pool is roomy and offers a fantastic view, as was already noted. There are also lots of places to sit in the shade if you prefer to spend your time outside away from the sun.
The kid-friendly pool is sure to be a hit:
Children who are five years old or younger should use this pool. It's not too deep, making it easy for kids to enter and exit while having fun. Conveniently located next to the main pool, you can watch your kids play while keeping an eye on them.
Here's an added benefit: Privilege Members are welcome to bring their nanny along for free if they need assistance while visiting.
Get a 25% discount on meals:
Within the beach club is the renowned Italian restaurant RIVA Ristorante, which serves a mouthwatering selection of meals. Such as fresh seafood, meats, pizzas, pasta, salads, and Mediterranean delicacies. There are also vegan options available. Our favorites are the tuna nicoise salad and fettuccine alfredo pasta.
This restaurant's breakfast offerings are available from 10 am to 1 pm, making it a pleasant way to start your Privilee day. Enjoy delectable dishes like Acai with Granola and Truffled Scrambled Eggs.
The Tiki Bar, which can be found to the left of the pool and is close to the Italian restaurant, serves energizing drinks.
At the restaurant and bar, Privilege Members and up to four guests can get a 25% discount on their whole spend.
Also Read: Barasti Beach
Highlights:
Since this is a beach club rather than a large resort, getting from your car to check in to the pool is simple. especially helpful while managing children and a lot of other stuff.
Although it's small, being near the palm trees gives it a resort-like feel. Additionally, there is soothing music playing in the distance. Can you please make us a pina colada? It wasn't within a few minutes
For children under the age of five, there is a shaded pool where they may have fun and wander about easily. You are welcome to bring your nanny along with our privileges, too. We salute that!
You may go for a proper swim right next to the kids' pool while keeping an eye on them while they safely play.
After spending the morning in the sun, I used the Entertainer for food. The club sandwich portion was fairly large. The penne bolognese was a welcome surprise because I was half-expecting a modest serving with a side of fries. Given the setting and presentation, it's a fantastic price for 74aed for two dinners.
You can simply work out and then go back down for a swim because the gym is conveniently positioned on the level above (not far away).
I'm finding it difficult to keep up with all of the current offers. You may bring your non-Privilee friends along on Wednesdays for just 55 AED. This beach includes admission to the pool and the beach as well as a starter! At 29 AED. There is also a promotion for drinks during the afternoon rush that offers choices including cocktails, wine, and hops. It's a great offer.
Next to the children's pool, directly behind the sun loungers, are outdoor showers. indoor lavatories