Jameel Arts Centre Dubai - An Ultimate Guide
Posted On: 16-08-2023
Dubai is renowned for its warm hospitality, tall structures, and intriguing tourist attractions, but it also has plenty of places that encourage tradition and innovation. The Jameel Arts Centre Dubai is one such location where contemporary art flourishes and tradition is conserved. Also, inventive businesses are encouraged in the UAE and elsewhere.
The recently inaugurated Jameel Arts Centre in Dubai is swiftly becoming known as a prominent tourist attraction. Devoted art lovers adore the distinctive paintings on display at this well-known art center in Dubai city. In our in-depth study of this fascinating attraction, learn more about the many characteristics of this breathtaking location.
Jameel Arts Centre Dubai - A Brief Overview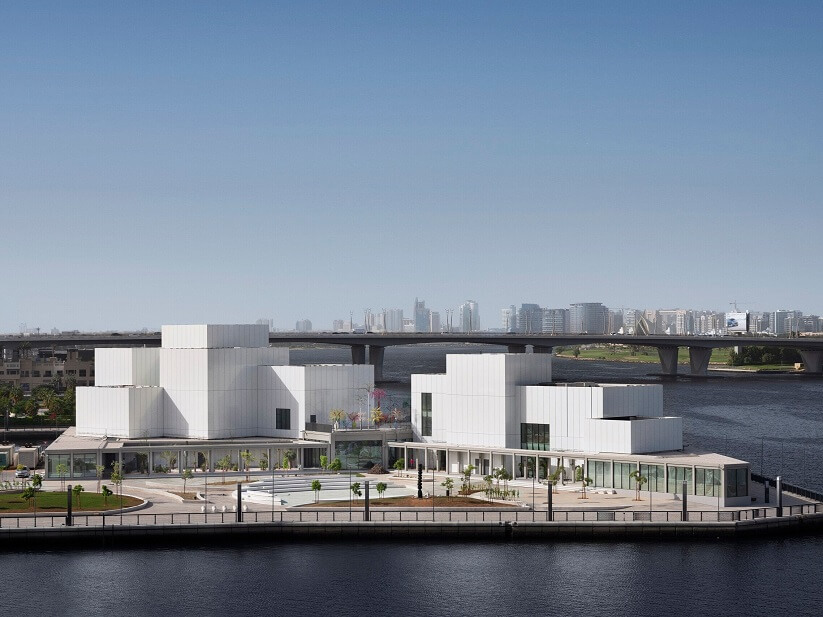 Community Jameel:
The Community program, which is in line with the goals of Mr. Abdul Latif Jameel, the company's creator, includes fascinating attractions. Mr. has worked extensively to improve community growth possibilities throughout his business career.
Many people have benefited from the initiatives started by this family during the past 80 years. Community Jameel is already involved in projects that advance societal advancement, healthcare, and education.
Another official method of giving back to the community is represented by the fascinating attraction, commonly known as Art Jameel. Both organizations work together to promote social change, provide employment opportunities, and reduce poverty.
Also Read: Riva Beach
Vision And Activities:
In November 2018, a fascinating attraction in Dubai opened to foster the local artistic and creative community. The enter actively participates in several activities for heritage preservation. The activities carried out at fascinating attractions in Dubai include education efforts, such as art instruction.
The leadership's overarching objective is to use art to foster a more diverse and connected society. In the modern world, several reasons are dividing people. In the face of huge socioeconomic changes occurring all around the world. This enchanting spot in Dubai is helping to close these gaps and promote a more cohesive neighborhood.
Institutions & Partnerships The Art Jameel Centre Dubai has ties to the following organizations and works within a collaborative framework:
Foundation for Delfin
New York's Metropolitan Museum of Art
The Foundation of The Prince Traditional Arts School
A museum called the Victoria and Albert
This fascinating attraction in Dubai also works with locals to develop programs that are grounded in both modern and antiquated technologies. The center is dedicated to encouraging a spirit of entrepreneurship and developing cultural networks.
Surprisingly, the center has received widespread praise in a short period. It attracted an amazing 11,000 visitors on its first day alone, more than twice as many as it could hold.
Arena Development:
The unusual three-level structure was specially created for this use. This amazing venue was made possible by the joint efforts of Dubai's Bida Design and the UK-based Serie Architects.
The layout was carefully planned with the building's intended use in mind. It is providing pleasant areas for small-scale exhibits and roomy galleries with high ceilings for sculptural items. It is clear from this that the Jameel Art Centre's architects accomplished a remarkable feat in creating this wonder.
Some Epic Features:
The Center's facilities include several gallery spaces that host a variety of projects, including group and individual exhibitions. As well as carefully chosen works produced through international and regional collaborations. An accessible research library is also included, which is a crucial resource.
The library serves as the city's vibrant center for creativity and education, concentrating solely on the artistic and cultural expressions of the Arab World. The Centre also has a café, a retail store, a rooftop terrace, a writer's studio, and a members' lounge.
Fascinating Events:
Numerous events that are genuinely unique are held at the fascinating attraction in Dubai. In addition to painting, photography exhibitions, music workshops, spatial art, Islamic art, targeted collections, and individual artist spotlights. It offers a broad range of both classic and contemporary arts. There are also planned lively debates including well-known artists and community members.
The Centre's official website has a section for forthcoming events where you may learn more about upcoming attractions. This gives you the chance to choose an event that aligns with your interests while making travel plans to the enchanting spot.
After taking in the creative exhibits or performances, you may treat yourself to a delicious lunch at the restaurant of the establishment.
Several recent events include:
Dubai, Exploring the Migrant Visions of a Cosmopolitan Sphere: InTransitTalk
Annual Exhibition of Collaboration in Artisanal Craft and Design: Campus Art Dubai Participation of Open Studios Art Jameel at Art Dubai
Jameel Prize For Contemporary Artists & Designers:
The Jameel Prize honors creators who incorporate traditional Islamic elements into contemporary art & The winners receive an award of £25,000.
The Jameel Prize is sponsored by the Victoria & Albert Museum in London, and artists from all around the world are nominated by industry professionals.
The shortlisted contenders are then allowed to present their work. On April 25, the Jameel Prize 5 exhibition opened at the fascinating attraction. Her Excellency Noura bint Mohammed Al Kaabi, Minister of Culture and Knowledge Development, Nicholas Coleridge CBE. Besides, the Chairman of the Victoria and Albert Museum (V&A), and Fady Mohammed Jameel, President of this enchanting attraction, all attended the ceremony. The display will be on display until September 14, 2019.
Jameel Art Centre Hours of Operation:
10:00 a.m. to 8:00 p.m. on Saturday through Thursday.
10:00 a.m. to 10:00 p.m. on Friday.
Tuesdays are a holiday.
No tickets are necessary to enter the Jameel Arts Centre; admission is free.